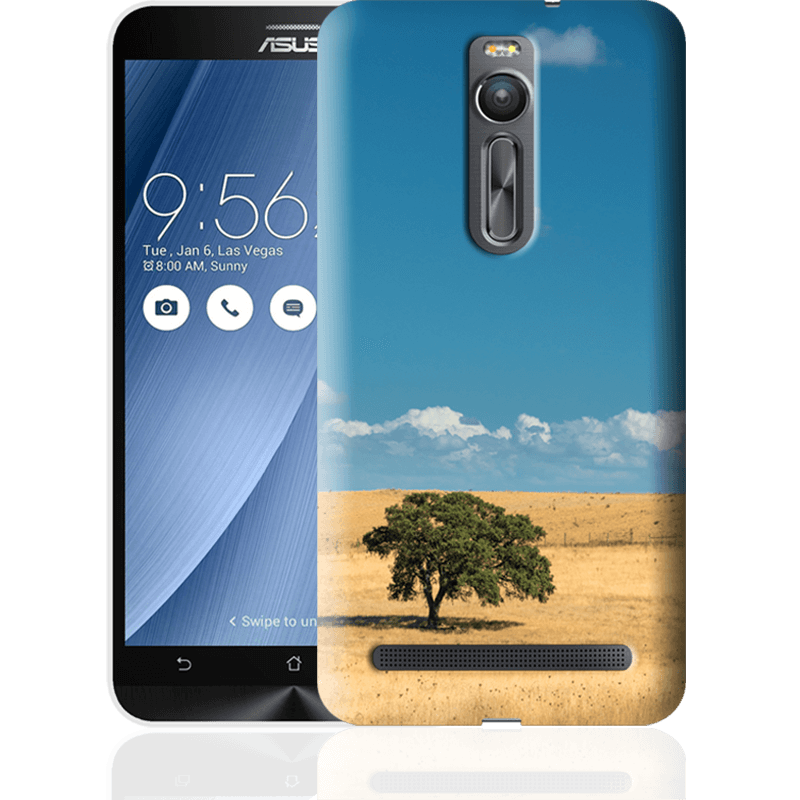 Create your custom Asus Zenfone 2 case in just a few simple clicks!
Would you like to create a case for an Asus Zenfone 2? With Personalizzalo, you can do it in a simple, quick and fun way!

If you want to create a custom case for your Asus device from scratch that is one of a kind, all you have to do is follow the instructions on our online application: choose the brand and model of your smartphone, upload the image from your computer and position it as you would like on the case template... and it is done!

Your custom case will be delivered to your home within just 72 hours!
Custom Zenfone 2 Cases:
Details make difference
Elegance and protection with our cases!
The Asus Zenfone 2 case is flexible and easy to put on, thin and convenient to use; not only that, the silicone with which it is made best protects your device from bumps, falls and scratches.

The innovative printing process chosen by Personalizzalo will ensure the colours of your photo are brilliant and guarantee the clarity and long lasting durability of the photo.
Custom case Zenfone 2, a unique gift idea!
Did you know that the customisable cases for Asus are also a great and unexpected gift: suitable for every occasion, the originality of the Asus Zenfone 2 case will surprise friends, colleagues, partners and family. After all, who wouldn't like to receive a custom gift created especially for them? A universal gift idea!