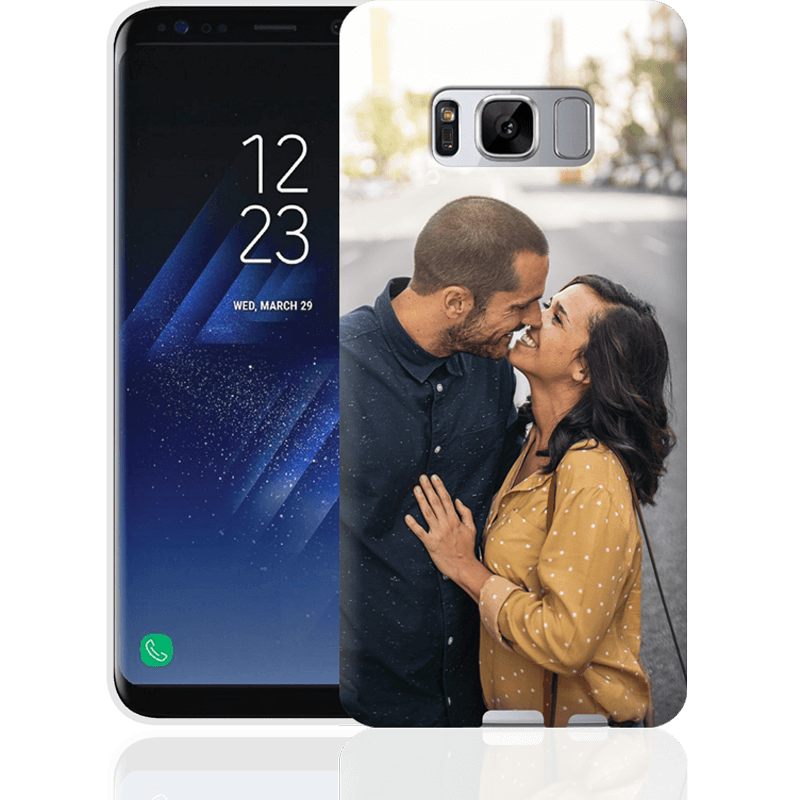 PERSONALISED GALAXY S8 CASES
Create your custom case in just a few simple clicks!
With the arrival of the new year and of the new Samsung-manufactured smartphone, Personalizzalo has decided to further expand its range of products: that's right, from today onwards the new personalised Galaxy S8 cases are available. Creating beautiful novel cases for your brand-new device has never been so fun and easy!

You're the artist now: choose a graphic, a photo or a piece of text and create the case you've always dreamed of!

To do this all you need is just a few minutes and the desire to create a case of your very own from scratch using our handy online application! Follow the instructions and once you place your order the countdown begins: delivery of the case can be to your home or to whomever you choose, within 72 hours!

It is fast, easy and fun ... and yes, it's also convenient!

What are you waiting for? Create personalised Galaxy S8 cases!!
Custom Galaxy S8 Cases:
Details make difference
Personalised Samsung S8 cases: protect your smartphone with elegance and style!
If the cases on the market all look the same to you and you think you've seen all the types of cases possible, it means you still haven't seen Personalizzalo: today you have the opportunity to configure your precious accessory just as you wish, without imitation!

In fact, the personalised galaxy S8 cases are available in a variety of versions: the stylish eco-leather cases that fully protect the device, the ultra-thin Deluxe cases or the classic and very comfortable silicone cases that will flawlessly protect your device from knocks and scratches. After that you will only have to get to work, embellishing the case with the image, the design, the logo and the phrase you want!

We print our personalised Galaxy S8 cases using an innovative technique for a quality, durable result with bright colours and sharp images.
SOFT CASE
GALAXY S8
An indestructible classic, which protects your Galaxy from knocks, scratches and small falls, easy to apply and practical to use.
WALLET CASE
GALAXY S8
For those who want to protect their device with elegance, also covering the screen, while maintaining a truly unique style!
A unique gift idea: personalised samsung S8 case.
The new Personalizzalo offerings are also original and unique gift ideas, suitable for every occasion such as anniversaries, birthdays, holidays, name days, etc.! Immediately start to customise the appearance of your smartphone! personalised galaxy Samsung S8 cases, one for every occasion and taste!