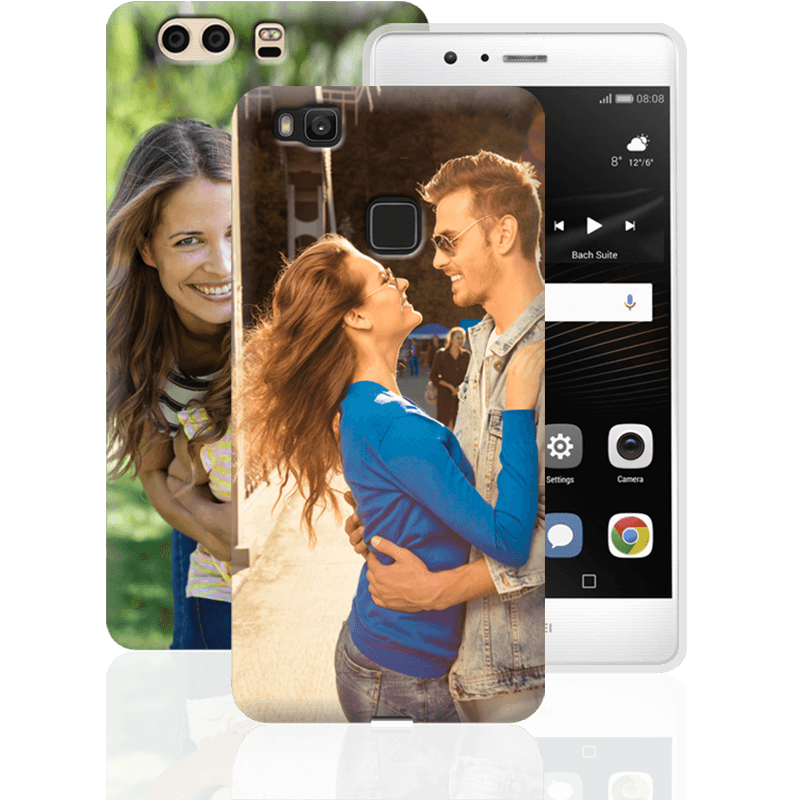 CUSTOM CASES P9, P9 LITE AND P9 PLUS FOR YOUR HAWEI
Create your custom Huawei P9, P9 Plus and P9 Lite case in just a few simple clicks!
With Personalizzalo it's easy and intuitive to create custom cases for P9 Lite, P9 Plus and P9! You can create fantastic custom cases with your favorite photo and give a unique style to your Smartphone Huawei! Let's start!

Click on CREATE YOUR CASE, choose the brand Huawei and then the model P9 Lite, P9 Plus or P9. Upload your photo, position it on the custom case shape as you like it and..the work is done!

Your custom case will be delivered to you within 72 hours! Start now and create a custom case P9 Lite, P9 Plus and P9 for your Huawei!
Custom Huawei P9, P9 Plus and P9 Lite Cases:
Details make difference
Elegance and protection!
The custom cases P9 are available in two different types: tpu cases made of silicone, practical and tough, to protect your Smartphone Huawei from bumps and scratches, or the wallet cases made of faux leather, smart and stylish, to protect also the screen.
SOFT CASE
HUAWEI P9
The indestructible classic, which protects your Huawei from knocks, scratches and small falls, easy to apply and practical to use.
HARD-SHELL MATT CASE
HUAWEI P9
Light, slim and rigid, with an incredible silky texture and look, and printing right up to the side borders.
WALLET CASE
HUAWEI P9
For those who want to protect their device with elegance, also covering the screen, while maintaining a truly unique style!
Huawei P9 custom case, a great gift idea!
The custom cases P9 Lite, P9 Plus and P9 for Huawei are also an original gift idea suitable for every occasion: birthdays, graduations, name-days, Valentine's day, Christmas and other important events. Create your customized gift and amaze your friends with your creativity.