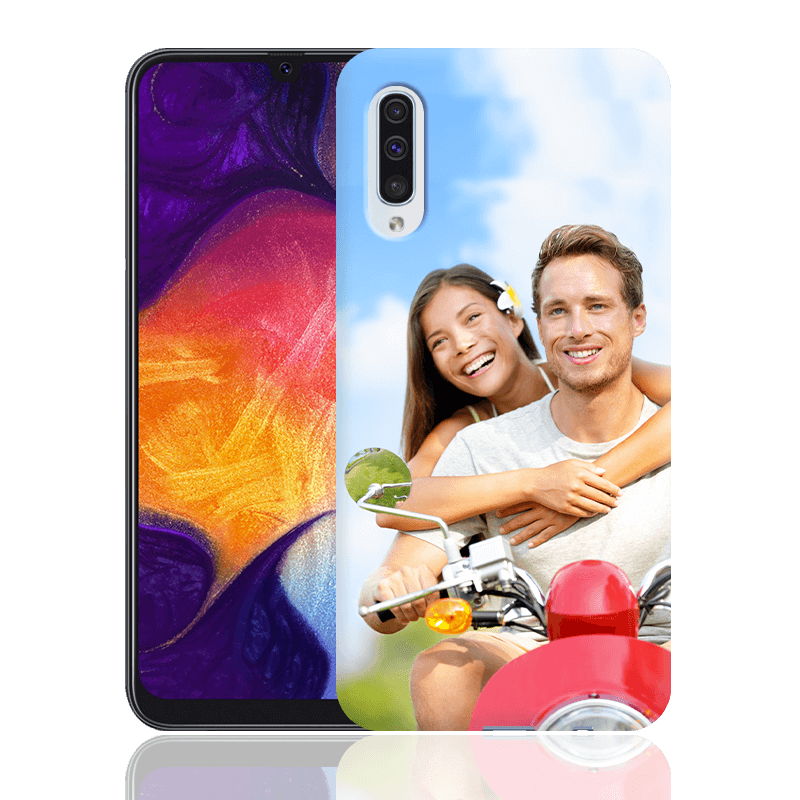 Create your custom Samsung A50/A50s cases
If you want your smartphone to stand out from all the others, or you are looking for a customised cover to protect your Samsung A50/A50s, then Personalizzalo is the right choice for you! You can create your Samsung A50 case in just a few minutes and set your imagination free. Start right away: click on "
create
" from our menu, choose the Samsung brand and the model of your smartphone from the more than 700 available. At this point, upload an image from your smartphone or PC, or choose a design by the
Personalizzalo artists
. Position the image as you like, add text if you want, and you're done!
Your Samsung A50/A50s case will be delivered to your home in just 3 working days.
HOW ARE OUR CUSTOMIZED GALAXY A50 CASES MADE?
watch the videos and discover our quality products
SOFT GALAXY A50 CASE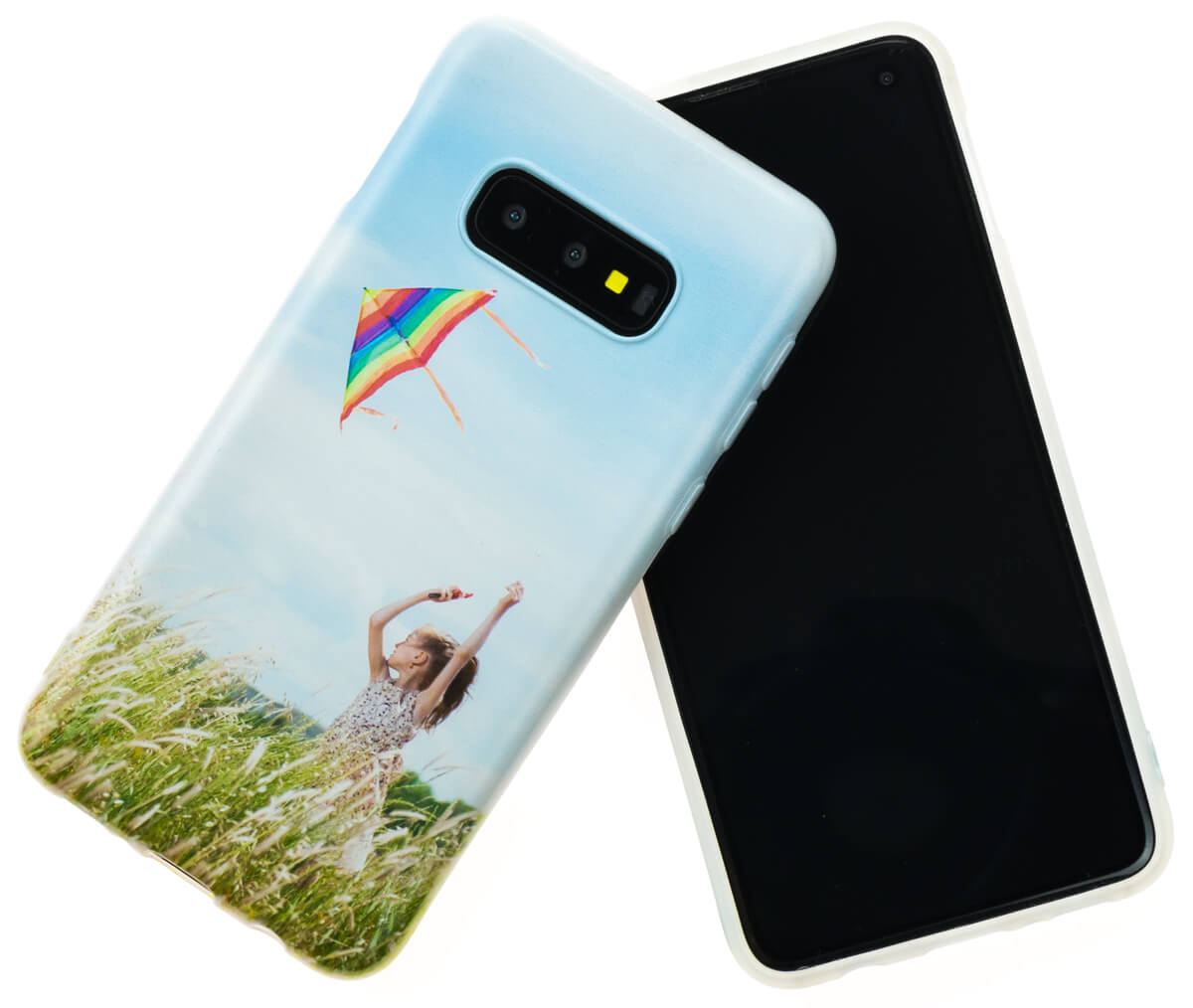 PROTECTIVE
The customised Samsung Galaxy A50/A50s cases in TPU silicone are light and flexible, but still guarantee excellent protection. The case is designed to minimise screen damage, thanks to the 1-mm raised borders. The grip cover reduces the chance of the phone falling by 95%.
RESISTANT
The image that you decide to print on your Samsung Galaxy A50/A50s case is high-definition and stays bright and sharp for a long time, also resisting wear.
SURPRISING
The Samsung Galaxy A50/A50s customised case is extremely light and practical. Our printing techniques create images with bright colours with a resolution that will amaze you!
GALAXY A50 BOOK CASE
CONVENIENT
The Samsung Galaxy A50/A50s customised case is exceptionally convenient and versatile. Instead of the classic tongue, which is bulky and fiddly, this case is kept closed with a magnetic mechanism. But this case offers even more: it can be folded, becoming a convenient stand for watching multimedia content, and inside it has a practical card holder!
HIGHLY PROTECTIVE
The Samsung Galaxy A50/A50s case is not only practical and convenient, but also guarantees almost total protection for your telephone. The smartphone is enclosed in a silicone inner case that holds it in place and is surrounded by an eco-leather cover that reduces the risk of damage if dropped by 95%.
ELEGANT
The customised book-style case offers elegant and original protection. It is covered entirely in elegant eco-leather with external stitching, an ideal material for the bright Personalizzalo printing process.
Samsung Galaxy A50 case, an original gift idea
How often have you had to give a gift, and you haven't had the slightest idea what to buy? Or you simply haven't had enough time? Personalizzalo is the website for you! We offer covers for all mobile phone models and brands, even the latest releases. You can buy the type of case that you need, and customise it as you like, according to the type of gift you are giving: you can print a childhood photo, a romantic picture for Saint Valentine's day, or even a graduation picture!
As well as custom Samsung A50 case
With Personalizzalo you can always find the case you are looking for. There are many iPhone, Huawei, Samsung, LG models, and much more. Even with the latest phones, if you don't find the model you are looking for in stock, you can send us an email. Our staff will know how to help you! With Personalizzalo, you can create much more than just mobile phone cases: cases for MacBooks, shopping bags, MINI ME made to measure and customisable clothes for men, women and children.