Create your custom MacBook 12 case in just a few simple clicks!

Would you like to create a case for a MacBook 12? With Personalizzalo, you can do it in a simple, quick and fun way! If you want to create a custom case for your MacBook 12 device from scratch that is one of a kind, all you have to do is follow the instructions on our online application: choose the brand and model, upload the image from your computer and position it as you would like on the case template... and it is done!
Your custom case will be delivered to your home within just 72 hours!
HOW ARE OUR CUSTOMIZED MACBOOK 12 CASE MADE?
watch the videos and discover our quality products
MACBOOK 12 CASE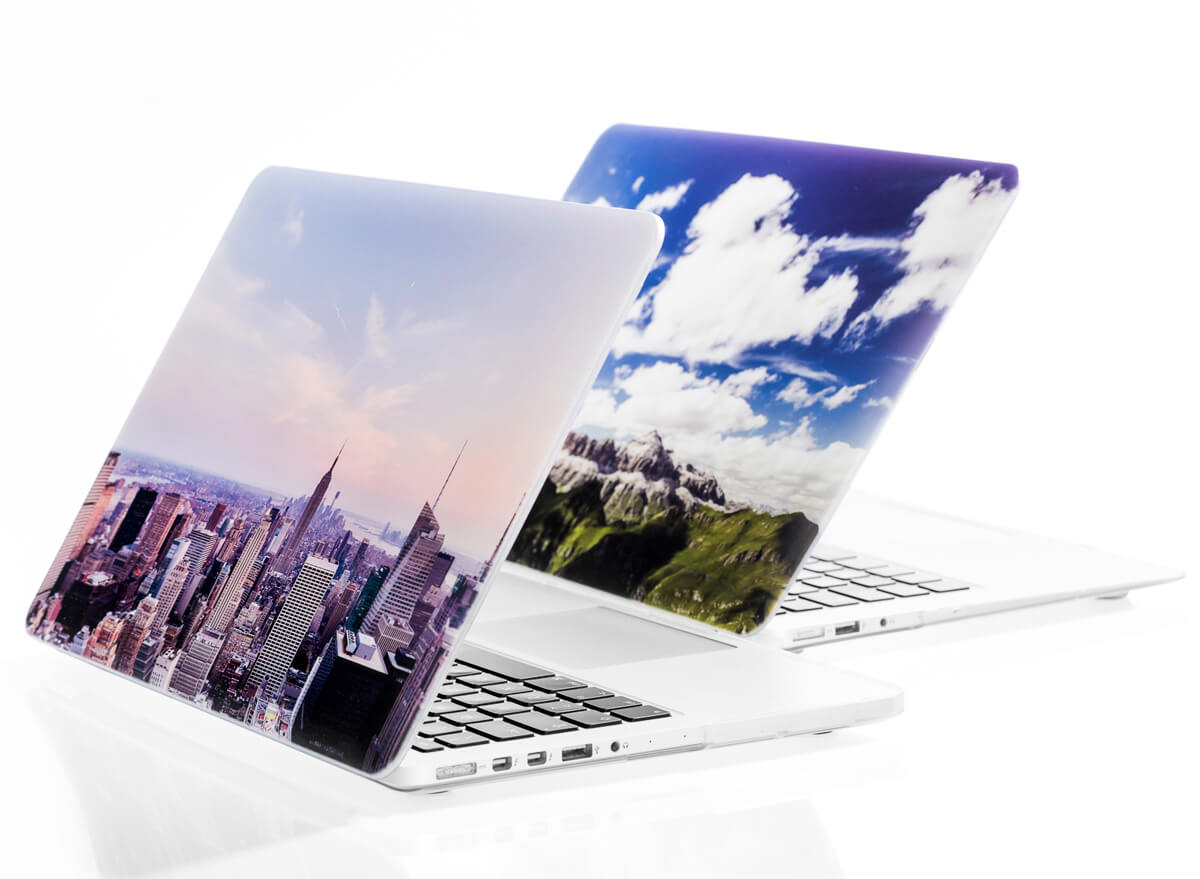 SILKY
The MacBook 12 customisable case has a matte finish and is particularly pleasant to the touch. Its silky surface provides a sensation of softness. The special printing technique used to apply images to these cases enhances pastel shades to the full and guarantees intense, bright colours.
HIGH QUALITY
Made exclusively with high-quality materials, and with the utmost attention to detail, the rigid custom MacBook 12 case offers the utmost in protection and customisation. The edges of the case perfectly follow the lines of your Mac 12, and the lower section, which is held at a distance from surface thanks to four convenient feet, is fitted with a perforated grill to avoid your device overheating.
HIGHLY PROTECTIVE
The custom MacBook 12 case is pleasant and silky to the touch, original and unique... a case to show off! However, what really counts is that the custom MacBook case offers really high levels of protection and durability. Its composition and structure drastically reduce the risk of damage from being dropped, while the two perfectly fitting shells make sure that the exterior cannot get scratched.
Elegance and protection with our cases!
The personalised MacBook cases are created using an innovative printing technique which guarantees high definition images and bright colours that do not fade over time. All the personalised MacBook cases have an ultra-slim design and also allow complete use of the device when they are fitted on.
Personalised MacBook 12 case, a great gift idea!
A useful accessory, an original, distinctive sign, a touch of creativity: the personalised MacBook 12 is all this! It is therefore a great gift idea for anyone who wants to impress: suitable for every occasion and out of the ordinary! With Personalizzalo you can say goodbye to last-minute dashes to find satisfactory presents: all you need is an Internet connection and the desire to impress to create the 12" MacBook case.
In addition to the MacBook 12 case, you can also customize:
MacBook Pro 13 (A1708) case | MacBook Pro 13 (A2289 A2251 A2338) case | MacBook Pro 16 (A2141) case | MacBook Pro 15 (A1286) case | MacBook Pro Retina 15 (A1398) case | MacBook Pro 15 touch bar (A1707 A1902 A1990) case | MacBook Air 13.3 2018 2020 (A1932 A2179) case | MacBook Air 13 (A1369 A1466) case | MacBook Pro 13 (A1278) case | MacBook Pro Retina 13 (A1425 A1502) case | MacBook Pro 13 versione 2016 touch bas (A1708 A1706 A1989 A2159) case | MacBook 12 (A1534) case | MacBook Air 11 (A1370 A1465) case