CUSTOM HUAWEI P30, P30 PRO AND P30 LITE CASES
You are here:  

Huawei P30, P30 Pro and P30 Lite
Create your custom Huawei P30, P30 Pro and P30 Lite cases.


Are you looking for a unique, different and surprising style for your new smartphone? Personalizzalo is the website for you! Thanks to the new online configurator, creating
custom Huawei P30, P30 Pro and P30 Lite cases
is really easy: Click on the
START CREATING
button and choose the CASES icon, then choose the brand HUAWEI and lastly your smartphone model from P30, P30 Pro or P30 Lite. Now you are ready to customise your case. You can upload an image, choosing directly from your PC or smartphone, and place it on the case. It is also possible to add text, change the background colour and create collages with other images. Set your creativity free straight away... on Personalizzalo you are the artist!
HOW ARE OUR CUSTOM HUAWEI P30, P30 PRO AND P30 LITE CASES MADE?
Watch the video and discover the quality of our products
SOFT P30, P30 Pro AND P30 Lite CASE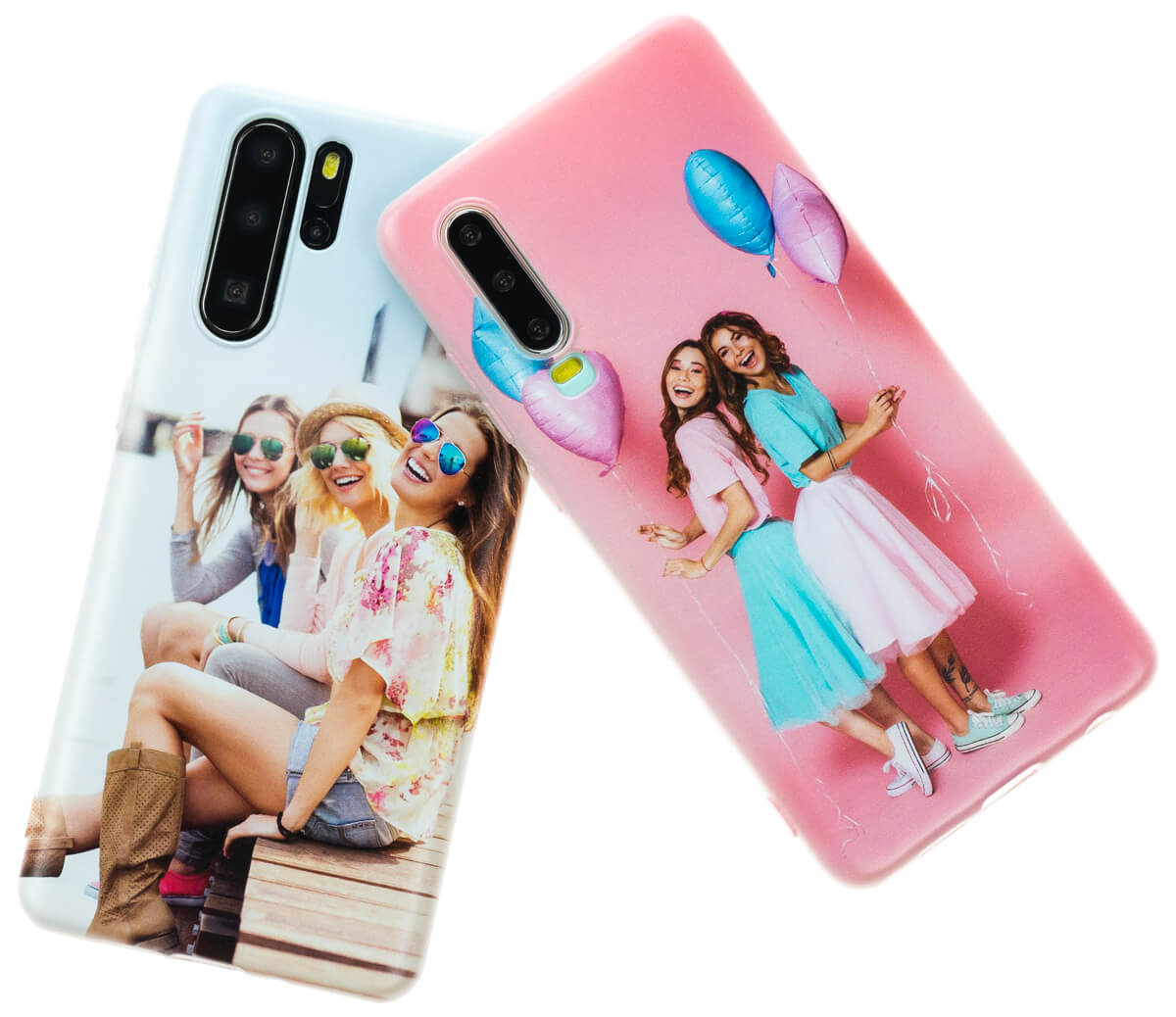 PROTECTIVE
Indestructible and practical, the Personalizzalo Huawei P30 Pro, P30 or P30 Lite silicone case is just 1 mm thick. This allows it to protect your smartphone without altering its look. The Huawei P30 TPU case reduces the risk of breaking your telephone by 90%, at the same time allowing you to have a unique and original case.
RESISTANT
The exceptional print quality of the custom Huawei P30 Pro (or P30 or P30 Lite) silicone case guarantees an incredibly long-lasting image, staying bright and three-dimensional even after intense use.
SURPRISING
With the utmost attention to detail, Huawei P30 cases are the ideal choice for those who love to always keep their telephone in their pocket, guaranteeing the utmost protection and a look which is always original!
Custom Huawei P30, P30 Pro and P30 Lite Cases, a fantastic gift idea!
Are you tired of the same old throwaway gift items? You've come to the right website! With Personalizzalo you can create lots of unique and original custom gifts. As well as custom cases for smartphones and tablets, you can make a fantastic item of custom clothing and amaze everyone. Discover all the models of t-shirt, long-sleeve t-shirts and sweatshirts in our online clothing configurator.
As well as custom P30, P30 Pro and P30 Lite case
With Personalizzalo you can create lots of other custom Huawei cases, such as cases for the Huawei P20, Huawei Mate 20, Huawei Nova 4, Huawei Y7 Pro 2019 and many others... discover all the models of case for smartphones and tablets in our configurator.