Create your custom Apple iPhone XR case

Original custom iPhone XR cases? You've come to the right place! With Personalizzalo's software, creating a custom case has never been so easy or so much fun. Just a few simple steps and you're done. Start customising right now and create an original case for your smartphone.
Click on "Create", choose "Case", then choose the "Apple" brand and then the model of your iPhone. Now it's up to you! Upload a photograph or an image directly from your smartphone or pc or choose a design from the artists' gallery. Customise your case with coloured text or words, or with backgrounds. When you are happy with the result, order your custom iPhone XR case and it will be delivered to your home in just 72 hours!
HOW ARE OUR CUSTOMIZED IPHONE XR COVERS MADE?
watch the videos and discover our quality products
SOFT IPHONE XR CASES
PROTECTIVE
Resistant, functional and indestructible, the silicone case is one of the most popular models. It covers the entire perimeter of your iPhone, and with a thickness of 1 mm, it reduces the risk of breakages by 90%.
RESISTANT
The exceptional print quality guarantees that the image will last for an incredibly long time.
SURPRISING
The incredible rendering of colours offered by the high-resolution printing process will amaze everyone. The slimness of the case is the perfect compromise between aesthetics and protection.
IPHONE XR BOOK-STYLE CASE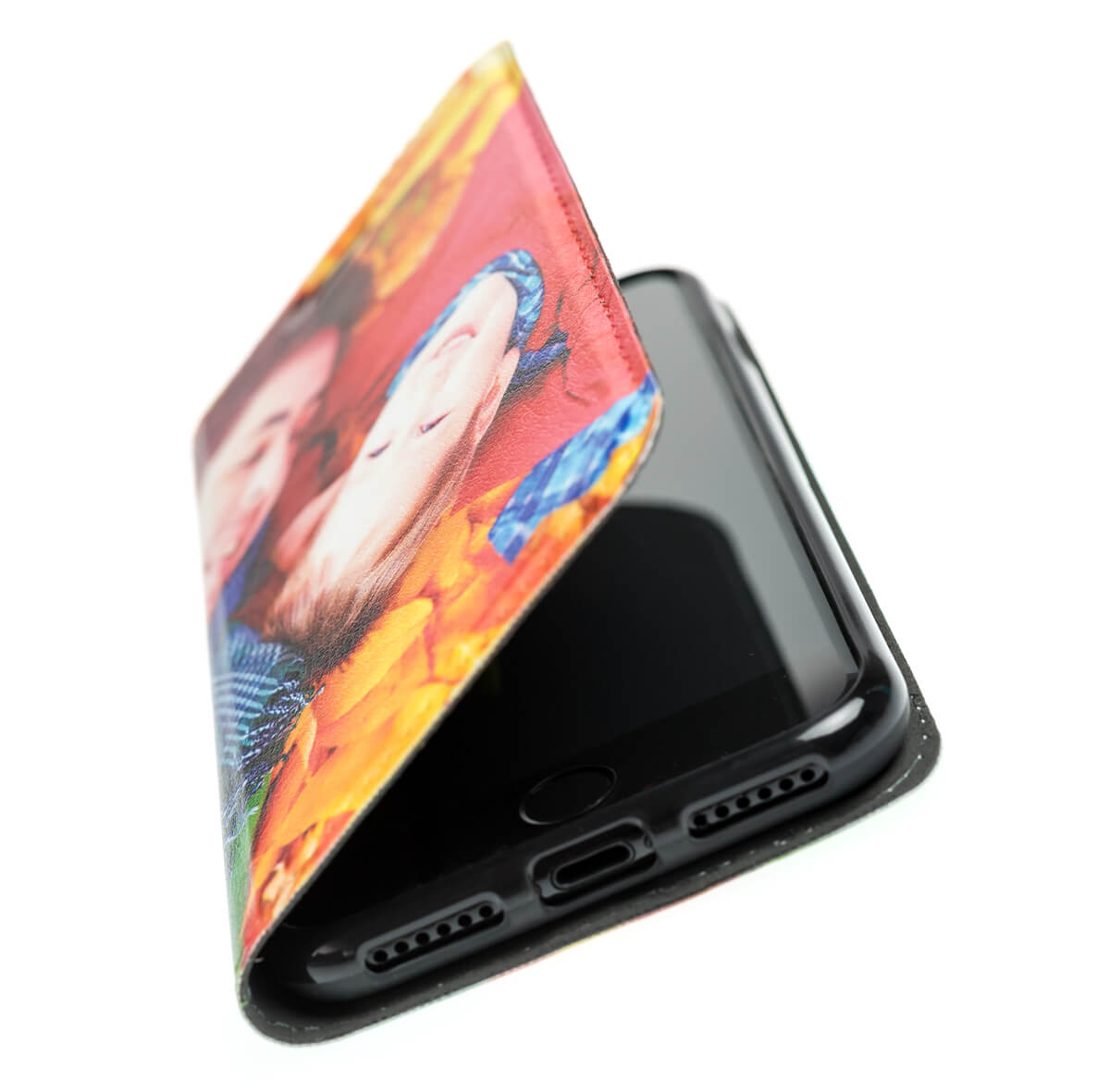 CONVENIENT
Super-practical and versatile. The iPhone XR book-style case has a tongue-free magnetic closure. It can be folded and used as a support to keep the telephone upright in order to watch multimedia content. It also has a handy space inside for cards.
HIGHLY PROTECTIVE
It reduces the risk of breakages by 95%. The case surrounds the telephone with a silicone shell and has an eco-leather cover which completely protects the device.
ELEGANT
The exceptional quality of the high-definition printing process, which is guaranteed to be long-lasting, makes the elegant eco-leather cover special.
Custom iPhone XR Cases, a fantastic gift idea!
SOS original gift! The time has come to find a gift for a friend or relative and you don't know what to give them? Don't worry. With Personalizzalo you can create custom cases for over 20 different smartphone brands. Find a photograph of a special memory or moment spent together, choose the model of the smartphone and start creating your original gift straight away.
As well as custom iPhone XR cases
Do you want to create a custom Apple case for another model of smartphone? Discover all of the models of case for smartphones and tablets.