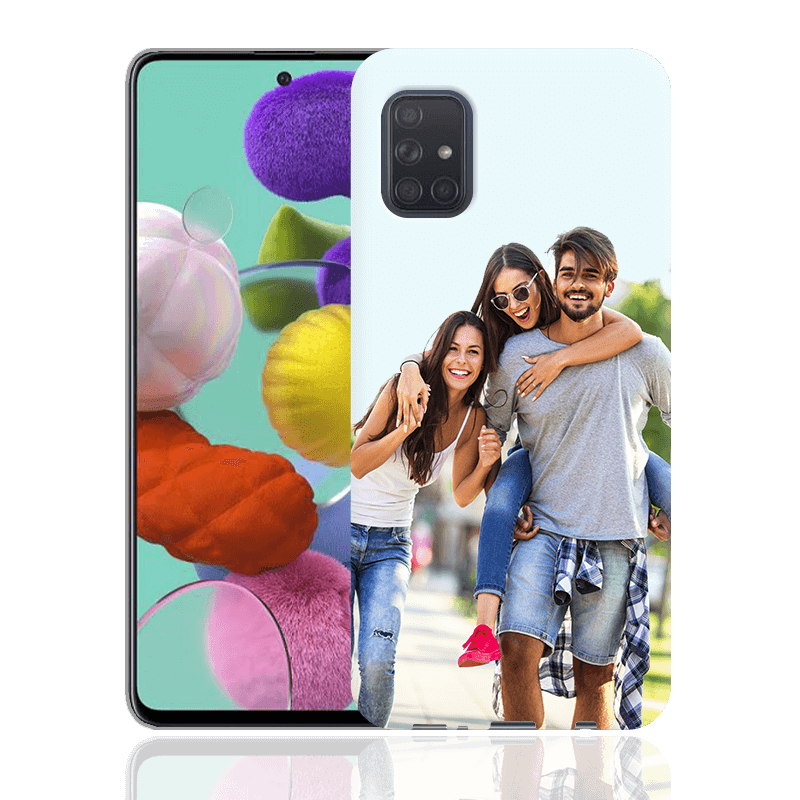 Make a Samsung A51 case with your favourite photo!
Are you looking for a case to protect your smartphone from scratches and drops that also makes it unique? Thanks to Personalizzalo you can easily
create all the customised Galaxy A51 cases
you can image, with amazing results! The procedure for creating your customised case is easier than you can imagine; all you have to do is follow these simple steps:
Click on "create" and browse for the Samsung Galaxy A51 among all the brands and models available.
Upload the photo you want to use to customise your case directly from your smartphone or PC or choose a design from those made specially for you by our artists.
Use our configurator to position your image on the case, move it and modify it as much as you want.
That's it! Your customised Galaxy A51 case is ready to be sent, you only have to wait 72 hours!
HOW ARE OUR CUSTOMIZED GALAXY A51 CASES MADE?
watch the videos and discover our quality products
SOFT GALAXY A51 CASES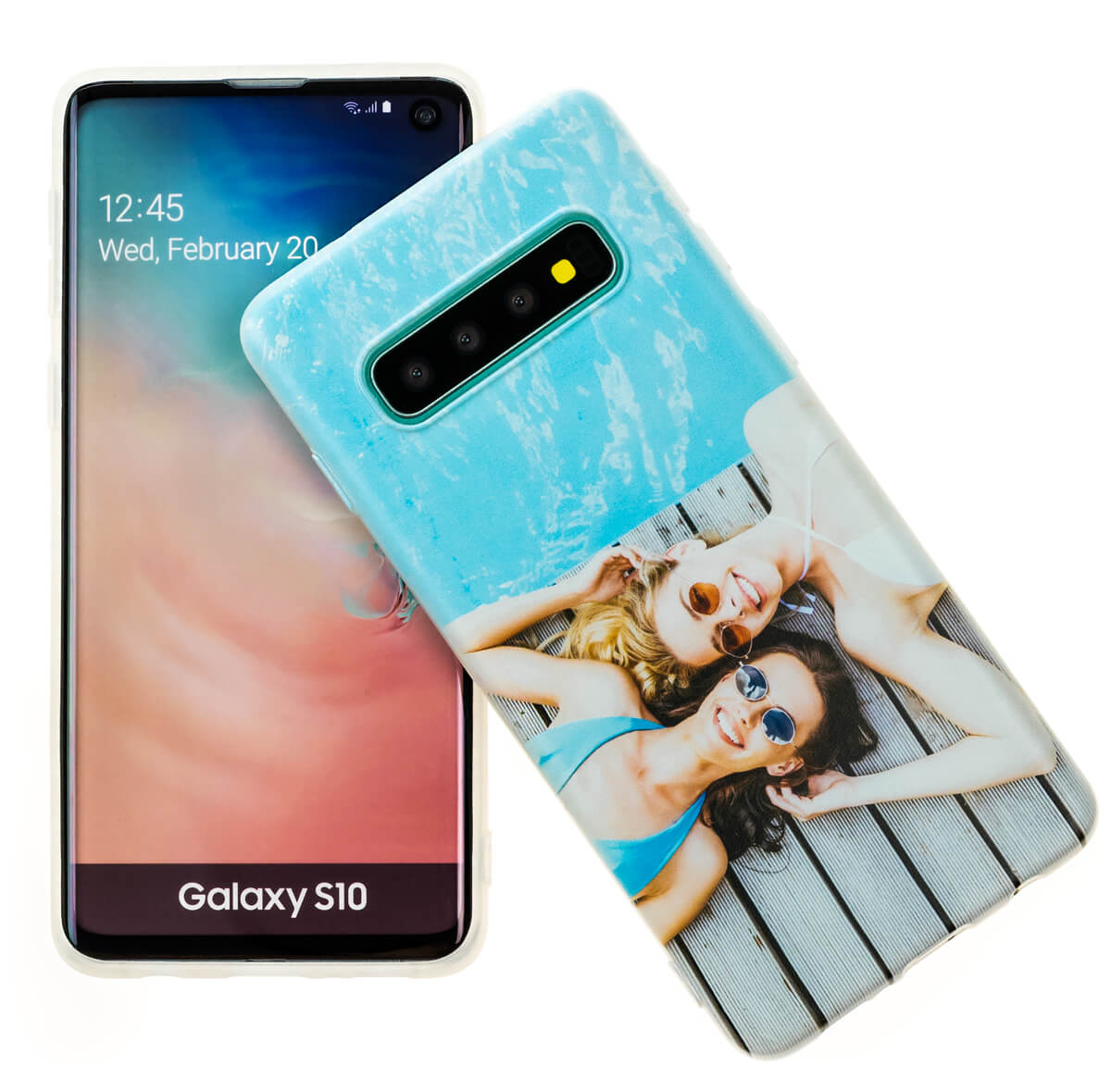 PROTECTIVE
The customised soft A51 case is a light smartphone case that still guarantees excellent protection. Designed with details, such as the 1-mm raised front border that allows you to put your mobile phone down without risking getting the screen scratched, or the special plastic grip coating that reduces the risk of the phone being dropped, this case is ideal for protecting your Samsung Galaxy!
RESISTANT
All the images you can print on your customised Galaxy A51 case guarantee excellent durability. Our printing techniques have been studied to create images that remain bright and sharp even with intense use
SURPRISING
Customised Galaxy A51 cases are a perfect blend of beauty and practicality. Made in TPU silicone, an elastic and resistant material, they are also very light and perfect for everyday use. The images that you can use to customise them are printed with a modern and high-performance technique, providing you with high-definition images and colours that stay bright!
Customize Samsung Galaxy A51 cases for a fantastic gift idea.
How often have you had to give a gift but have found yourself short of ideas and time? Personalizzalo has the answer to your problems! If you want to give a memorable gift that makes an impression, why not give a customised Galaxy A51 case? You can easily customise one from home with a photograph of the recipient, with a photo of you together or even better of a memory that you share. You will receive it in 72 hours, and you can finally give a useful and striking gift.
As well as custom Galaxy A51 cases
Personalizzalo has an avant-garde configurator and printing mechanism that are truly practical and easy to use, so we have decided to let you use it to express your creativity. So why stop at creating customised Galaxy A51 cases? Have a go at creating cases for iPads and MacBooks or decorate our items of clothing or shopping bags... and if that's not enough, you can even create your own made-to-measure MINI ME! What are you waiting for? Let your imagination run wild and start creating straight away!