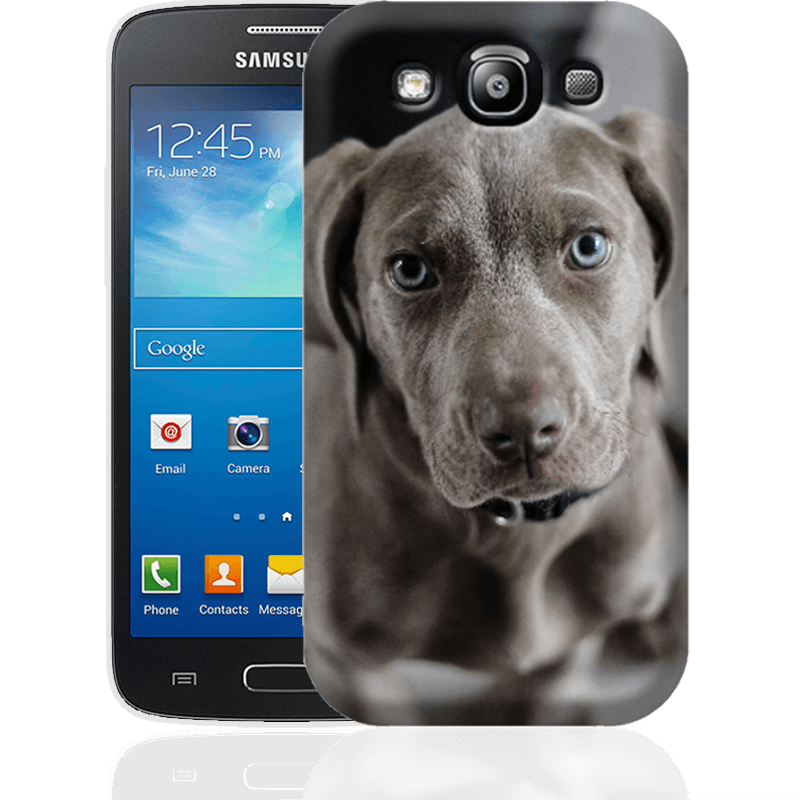 Create your custom case in just a few simple clicks!
With Personalizzalo, you can create a custom Galaxy S3 case for your Samsung device!

How can you do it? It's very easy! Just follow the few simple steps of our application and in a few clicks, your custom Galaxy S3 case will be delivered directly to your home within 72 hours!
Custom Galaxy S3 Cases:
Details make difference
Elegance and style!
The custom Galaxy S3 case is perfect to protect your Samsung smartphone from bumps and scratches: the hard silicone protects not only the back of your mobile phone but also its edges and its front, allowing you to place your phone screen-side down without risking any damage.

In addition to being super thin, the custom Galaxy S3 cases allow full use of the smartphone: they are equipped with holes for the charger and aux cable inputs. Moreover, the case ensures a full access to the side buttons while still protecting them from dust.

Every custom Galaxy S3 case boasts exceptional print quality characterized by bright and long-lasting colors. Our innovative printing technique ensures a high-quality result that guarantees the case's resistance over time.
SOFT CASE
GALAXY S3
An indestructible classic, which protects your Galaxy from knocks, scratches and small falls, easy to apply and practical to use.
WALLET CASE
GALAXY S3
For those who want to protect their device with elegance, also covering the screen, while maintaining a truly unique style!
Custom Galaxy S3 case, a unique gift idea!
What are you waiting for? Create your custom Galaxy S3 case: all you have to do is to choose an image you like from your personal album or from our catalogue. Remember that a custom case is also a perfect gift idea for any occasion!