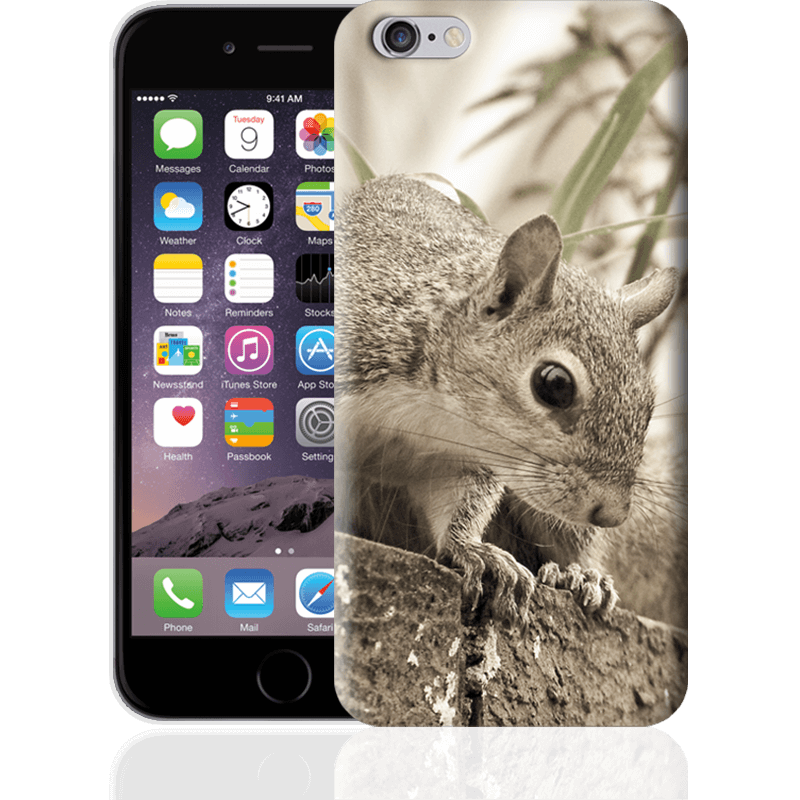 Create your custom iPhone 6 case in just a few simple clicks!
Upload the image from your computer, your mobile phone, or from social networks like Facebook or Instagram, and create a custom case for your iPhone 6: it will be delivered to your home within 72 hours!
select the brand 'Apple' from the options available;
select the model 'iPhone 6' from the choice of devices;
upload a photo from your computer or smartphone, or choose an original artist's design from our gallery;
position the image as you would like it on the case template;
.. and the job is done!
The custom case for your iPhone 6 will be delivered to your home, or to whomever you choose, within 72 hours!
Custom iPhone 6 Cases:
Details make difference
Elegance and protection with our cases!
The customized iPhone 6 cases by Personalizzalo are the ideal way to protect your smartphone with originality: thanks to our hard silicone cases, your iPhone will be protected from bumps, drops and scratches, and it will be unique and original! Additionally, we print all of our iPhone 6 covers using an innovative printing technique that guarantees that your photos have bright colors that will last over time.
IPhone 6 case: original gift idea!
The iPhone 6 cases are also an original and unique gift, suitable for any occasion: anniversaries, birthdays, graduations, etc..! Get started now and customize the look of your iPhone 6 case.