Create your custom Samsung Galaxy S10 5G case 
If you are looking for a custom case to protect your new Galaxy S10 5G, Personalizzalo.it is the website for you!
Start creating your
custom Samsung Galaxy S10 5g case
straight away and free your imagination. Choose the Samsung brand from the list, click on your Samsung Galaxy S10 5g model and... the fun begins!
Upload your image
, choosing from the albums in your PC or your new Galaxy S10 5G. Then you can add text and graphics to the image and even change the background colour! If you are short of ideas, don't worry: go to the
Artists Area
section and discover our original graphics!
Now order your custom Samsung S10 5G cases:
They will be delivered to your home in just 72 hours
!
HOW ARE OUR CUSTOM GALAXY S10 5G CASES MADE?
Watch the video and discover the quality of our products
SOFT GALAXY S10 5G CASE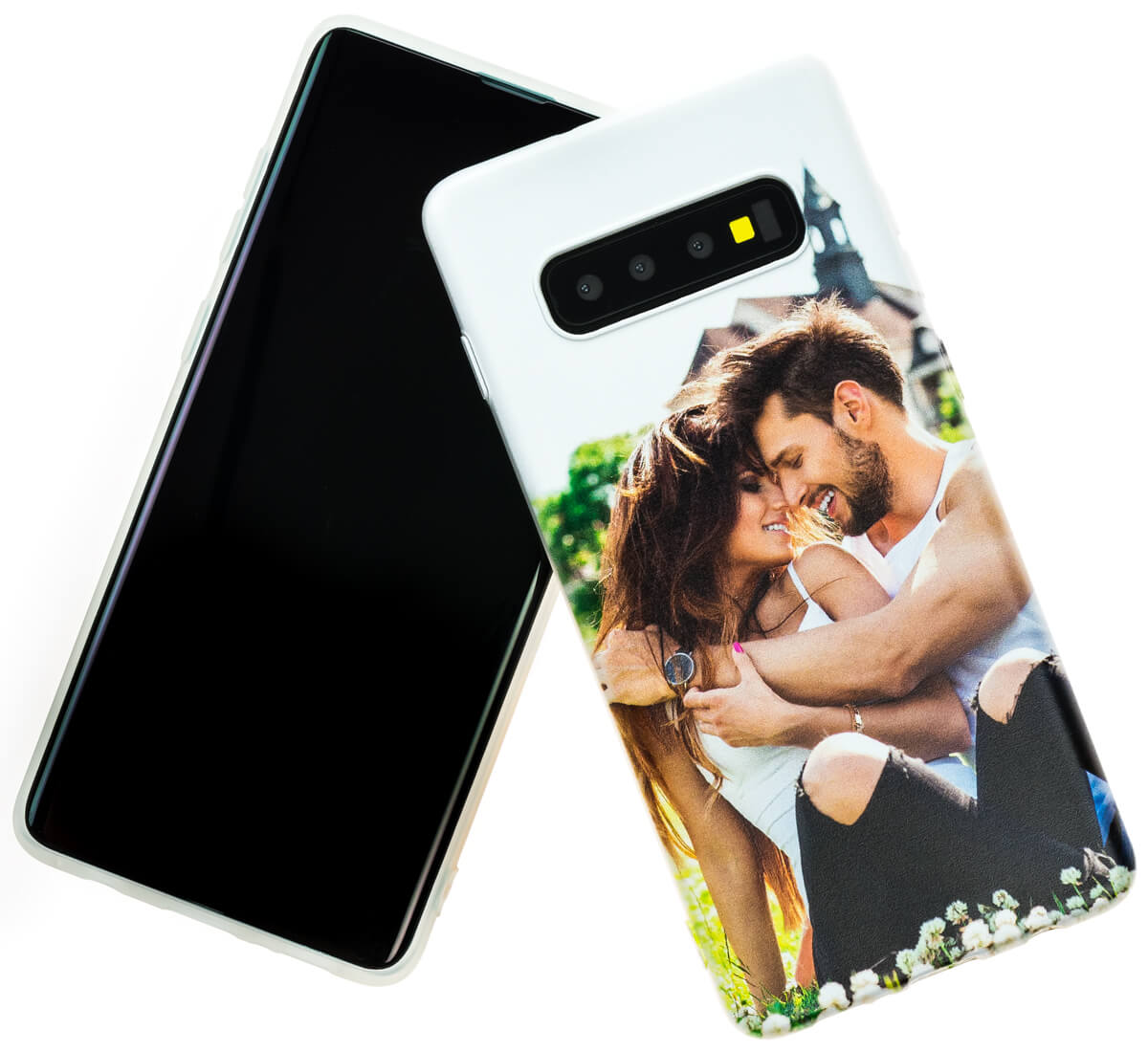 PROTECTIVE
Thanks to its 1 mm thickness, the Samsung S10 5G silicone case by Personalizzalo is an excellent combination of style and protection. The Samsung Galaxy S10 5G silicone case reduces the risk of breaking your telephone by 90%, at the same time allowing you to have a high-quality case with a unique and original printed image. Indestructible and practical, it is the case you have been looking for!
RESISTANT
The S10 5G silicone case is made of TPU, a resistant and long-lasting material. Thanks to the high-definition printing process, your image will stay bright and full of details even after intense use.
SURPRISING
The Samsung S10 5G case in TPU will amaze everyone. Supplied with convenient holes for connections, it has been designed to allow you to charge your phone without removing the case.
Galaxy S10 5G case, an original gift idea
The birthday of a friend or relative is just around the corner, you want to find an original gift for them, but you are out of ideas? Don't worry, Personalizzalo has just the thing for you. In our online shop you can find cases for more than 700 models of smartphones and tablets, which can all be customised with your favourite photo. But that's not all. With Personalizzalo, you can also create custom clothing like
T-Shirts
and sweatshirts in different colours and models! What could be better than a 100% customised gift? Start creating your original gift with Personalizzalo straight away!
As well as custom S10 5G case
With Personalizzalo you can create lots of other custom cases for Samsung and many other brands. Open our generator and look for the case suitable for your smartphone, tablet or MacBook. And that's not all... Explore the clothing section, you can find lots of models of long-sleeve t-shirts, short-sleeve
t-shirts and sweatshirts
for men, women and children!