Create your custom MacBook Pro 16 Retina case in just a few simple clicks!
Thanks to Personalizzalo you can make all the Mac Pro 16 cases you can imagine! MacBook cases are accessories that lend a touch of originality to your laptop and protect it from damage. Have a go at inventing your personalised cover, follow the instructions and modify it step by step:
Browse the gallery of available models and choose MacBook Pro 16.
Upload a photo from your Mac or smartphone or choose a design from the Personalizzalo artists' gallery.
Position the image inside the outline of the case and rotate or modify it as you like with our configurator.
Well done! You will have the MacBook Pro 16 case within 72 hours!
HOW ARE OUR CUSTOMIZED MACBOOK PRO 16 CASE MADE?
watch the videos and discover our quality products
MACBOOK PRO 16 CASE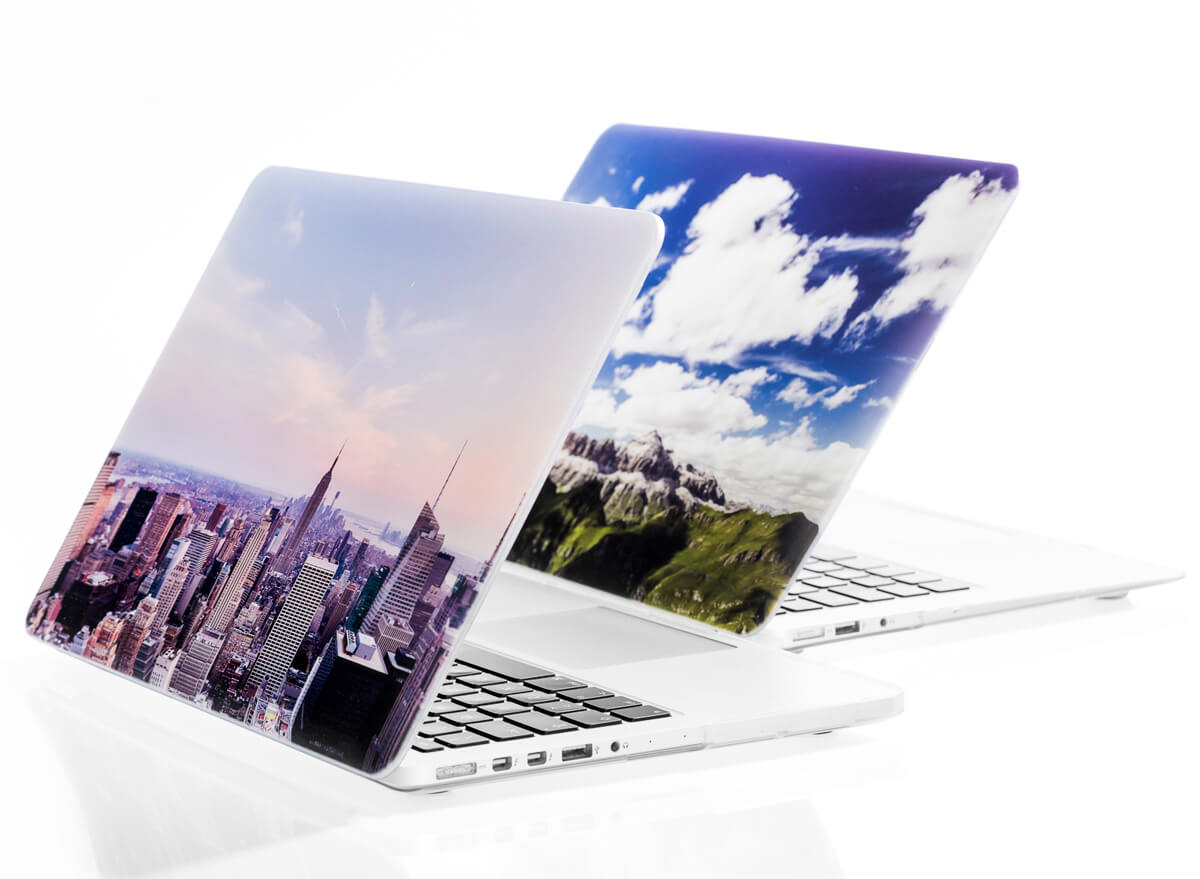 SILKY
Our customised MacBook Pro 16 cases have a surface that is opaque and silky to the touch, decorated with a high-quality printing process that exalts intense colours and pastel tones.
HIGHLY PROTECTIVE
Rigid and in excellent-quality material, the customised MacBook Pro 16 case guarantees the utmost protection for your laptop with minimum bulk, significantly reducing the risk of damage if dropped.
HIGH QUALITY
This case is made with top-quality materials and the utmost attention to detail: the inner case will fit your Mac Pro 16 perfectly, lending it a touch of personality thanks to the high-resolution printing process!
Customize Macbook Pro 16 cases for a fantastic gift idea.
Have you ever had to give a gift but have found yourself short of ideas and time? A customised MacBook Pro 16 case is the perfect gift idea for all occasions: birthdays, anniversaries, Christmas, name days and many more! You can choose a photo of a friend, a relative or a photo together, and use it to customise a Mac case that will be delivered to your home in 72 hours. You can never go wrong with a customised case. You will make a great impression and will be giving a gift that is useful and that will stand out!
Elegance and protection with our cases!
Personalizzalo provides you with the avant-garde configurator that allows you to create infinite customisations! Thanks to our printing technology, you will be able to create your MacBook Pro 16 case, but that's not all. The range of objects you can customise also includes cases for mobile phones, iPads, long- and short-sleeved t-shirts, sweatshirts and even the fun MINI-MEs. What are you waiting for? Let your creativity run wild and create your customised case right away!
You can also create the Apple MacBook brand:
MacBook Pro 13 (A1708) case | MacBook Pro 13 (A2289 A2251 A2338) case | MacBook Pro 16 (A2141) case | MacBook Pro 15 (A1286) case | MacBook Pro Retina 15 (A1398) case | MacBook Pro 15 touch bar (A1707 A1902 A1990) case | MacBook Air 13.3 2018 2020 (A1932 A2179) case | MacBook Air 13 (A1369 A1466) case | MacBook Pro 13 (A1278) case | MacBook Pro Retina 13 (A1425 A1502) case | MacBook Pro 13 versione 2016 touch bas (A1708 A1706 A1989 A2159) case | MacBook 12 (A1534) case | MacBook Air 11 (A1370 A1465) case