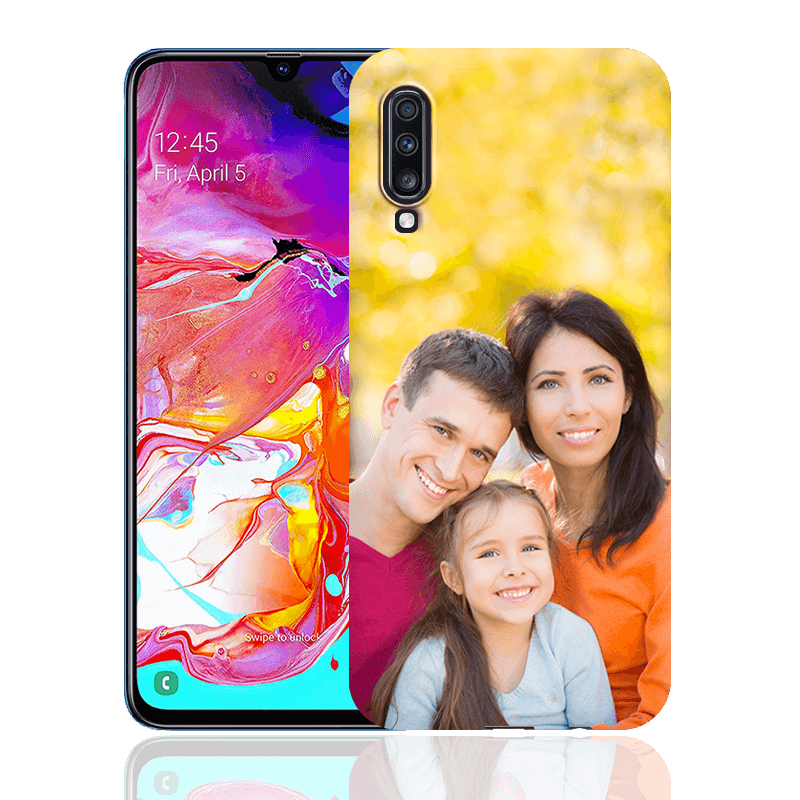 Create your custom Samsung Galaxy A70 cases
With Personalizzalo
you can create original and unique Samsung Galaxy A70/A70s cases
! Our configurator is easy to use. Try it now and in just a few minutes you will have created the case you have always wanted! Follow the steps:
Click on CREATE CASE and look for the Samsung brand.
Choose Samsung Galaxy A70/A70s from all the models available.
Choose the case you prefer. Upload a photograph from your computer or smartphone or choose a design by the Personalizzalo artists.
Position the image as you prefer and choose whether to add coloured backgrounds or text.
Order your customised case and it will be delivered in 72 hours!
HOW ARE OUR CUSTOMIZED GALAXY A70 CASES MADE?
watch the videos and discover our quality products
SOFT GALAXY A70 CASE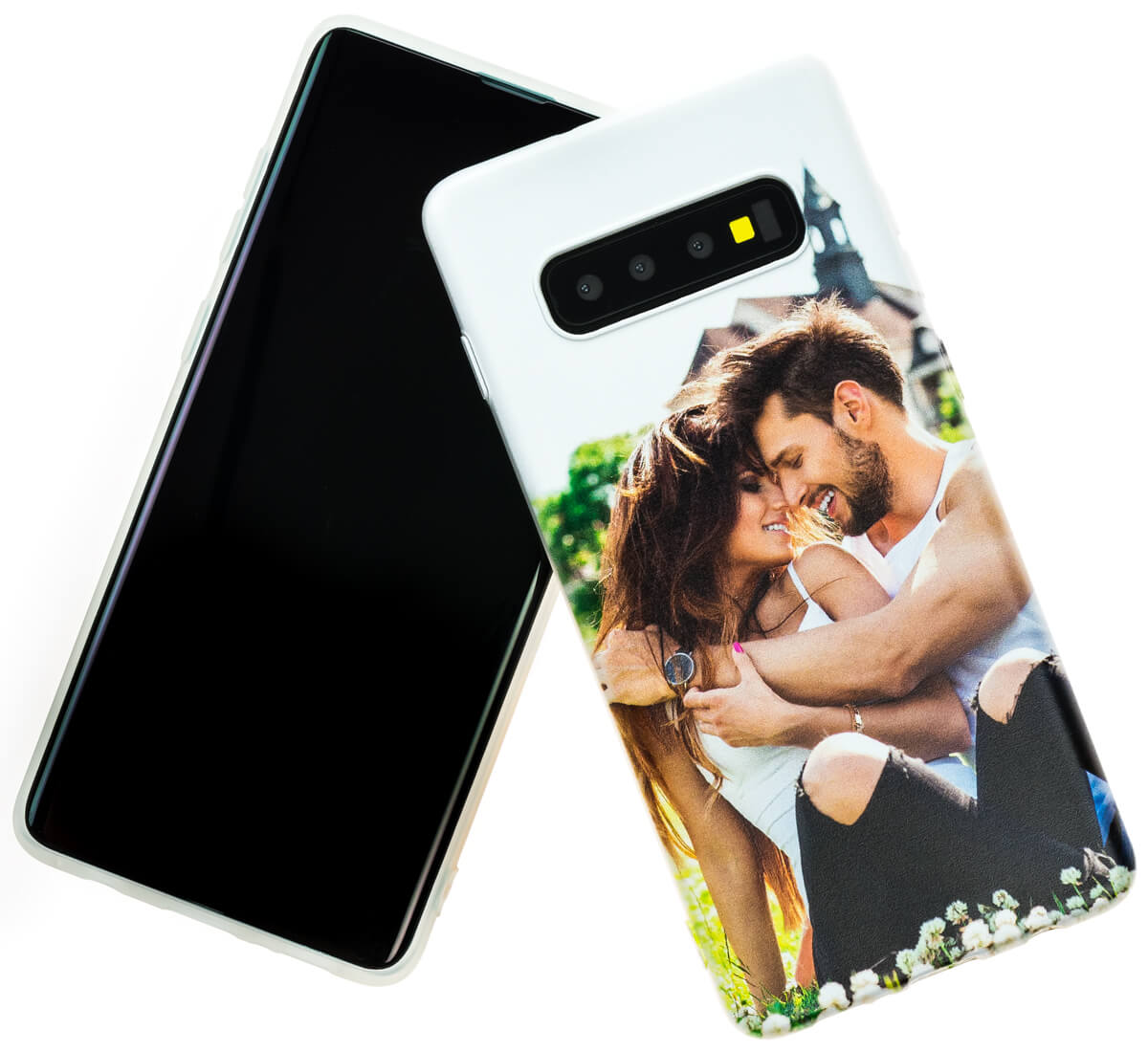 PROTECTIVE
The customised Samsung Galaxy A70/A70s case is a great classic. Flexible and light, it also offers incredible protection. It has a raised border of 1 mm that protects the screen from scratches, and the entire case, made of TPU silicone, is covered with a special grip coating that reduces the risk of the phone being dropped by 90%.
RESISTANT
The Samsung Galaxy A70/A70s soft case is practical and functional, as well as resistant. The image used to customise it is applied with our printing process, which guarantees an exceptionally long-lasting image.
SURPRISING
Extremely practical, very slim and easy to apply. The ideal cover for those who use their smartphone on a daily basis. The print resolution and the brightness of the colours will leave everyone astounded.
Samsung Galaxy A70 case, an original gift idea
Are you looking for an original and unique gift with which to amaze everyone? Personalizzalo is the website for you. Thanks to our configurator, you can create lots of customised cases with your photos, or with a design chosen from our gallery. All it takes are a few clicks to create a perfect gift for any occasion: birthdays, graduation parties, anniversaries. Click on
CREATE
and start inventing the case you have always been looking for straight away. It only takes a few minutes!
As well as custom Samsung A70 case
Personalizzalo offers more than just Samsung Galaxy A70/A70s cases, with covers for more than 20 brands and 700 models of smartphone: iPhone, Huawei, Samsung, LG, and many more. All you have to do is find yours! Thanks to our printing technique, you can customise lots of other items, like MacBook cases, shopping bags, MINI ME and clothes for men, women and children. What are you waiting for, let your imagination run wild!