Create your custom Samsung Galaxy Note 10 case
Protect your smartphone and turn it into a unique and immediately recognisable object!
Discover how to create custom Galaxy Note 10 and 10 Plus cases
, it's really easy. All you need to make a custom case is a PC or smartphone, an internet connection and these simple instructions:
Click "Create" from the menu at the top and choose "Case".
Choose the brand and the model of the phone you want to create the case for.
Upload an image from a PC or smartphone, or choose one from our Artists' Gallery.
Modify it as you like with our configurator.
That's it, you'll have your case in 72 hours!
HOW ARE OUR CUSTOMIZED GALAXY NOTE 10 MADE?
watch the videos and discover our quality products
SOFT GALAXY NOTE 10 CASE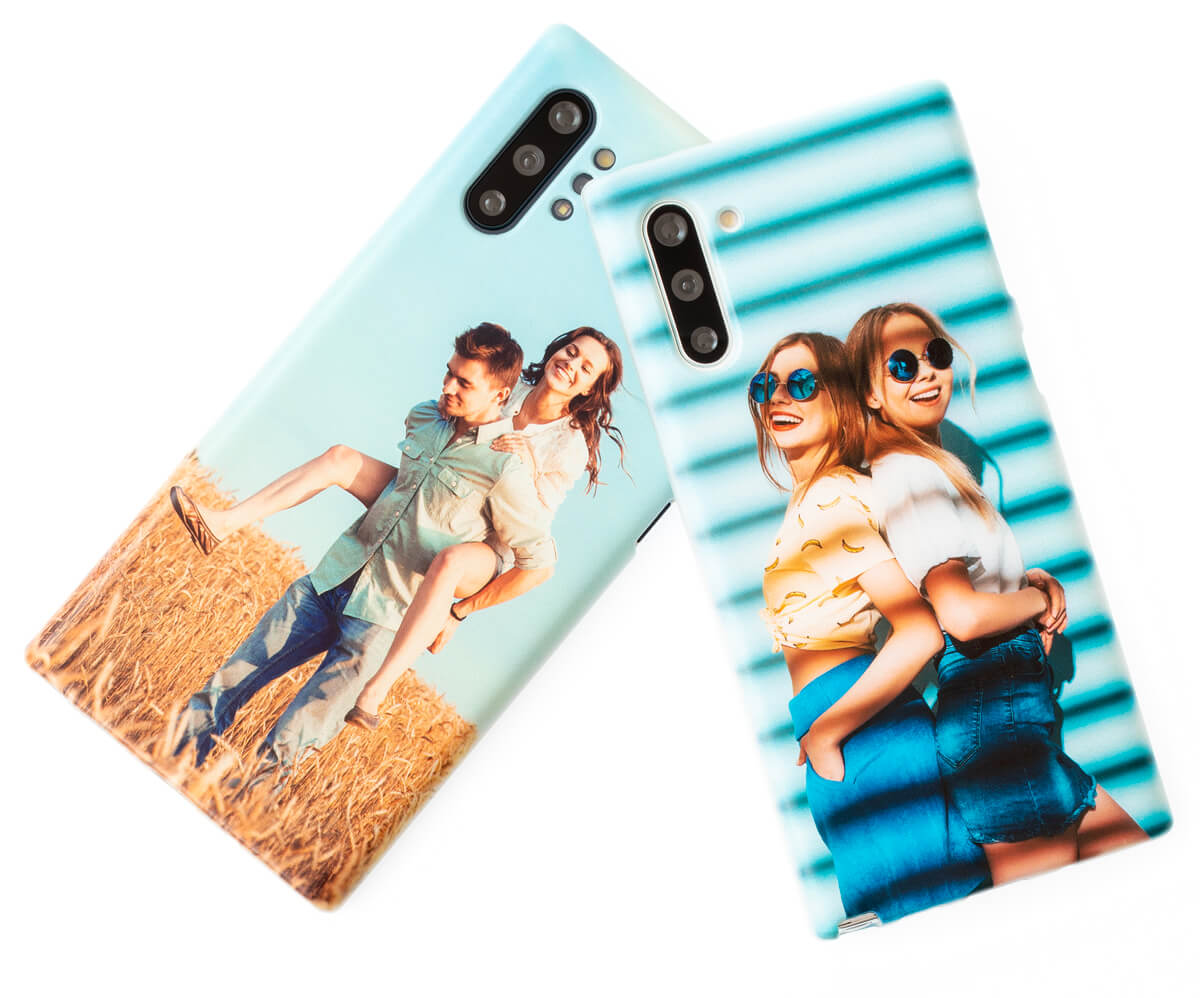 PROTECTIVE
The custom Note 10 and 10 Plus cases are made in pure TPU silicone, a new-generation material that is elastic, light and resistant. They are made with a 1-mm raised border to protect the screen, and a special grip coating to save your Samsung from being dropped!
RESISTANT
Made to last, custom Galaxy Note 10 and 10 Plus cases are exceptionally resistant to scratches and have a particular memory foam effect. The print quality guarantees images that do not fade over time.
SURPRISING
Light, resistant and easy to handle... a case that is full of surprises! The custom Note 10 case has precisely cut holes in line with the buttons and the printing produces bright colours... everyone will be amazed!
Custom Galaxy Note 10 case: a fantastic gift idea.
How often have you found yourself desperately looking for a suitable present just before a birthday without managing to find anything? With Personalizzalo you can give custom Galaxy Note 10 and 10 Plus cases: create them in just a matter of minutes and receive them in 72 hours! Give a case and customise it with a message or a photo of a special moment, it will be a useful and striking gift!
Not only custom Galaxy Note 10 case
With Personalizzalo, there is no limit to creativity! Have a go and explore all the potential of our configurator. The mechanism is always the same; all you need to do is let your creativity run free and begin to customise whatever you like. Our application gives you everything you need to customise more than 700 models of smartphone, MacBooks, iPads and tablets, clothing in all sizes and for all seasons, shopping bags and MINI-MEs!