Create your custom OnePlus 7 case
Have you always wanted a case that was tailor-made for you, that expresses your personality and taste?
Personalizzalo lets you create the custom OnePlus7 case that is most suited to your smartphone
, with the image that you want. Have a go right now at inventing the OnePlus 7 and 7 Pro case that you have always wanted.
It's quick and easy,
all you have to do is follow these instructions!
Click on "Create" from the menu at the top of the screen, look for the OnePlus brand and the 7 or 7 Pro model.
Choose the type of case that you prefer from those that we can create for your phone model.
Upload a photo from your PC or smartphone, or, if you don't have one available, you can look for an image that you like from among the designs that Personalizzalo has chosen for you in the artists' gallery.
You can position the image you have chosen wherever you prefer, preview it and modify it as you like, adding text or coloured backgrounds.
After 72 hours the custom case made by you will be delivered to your home!
HOW ARE OUR CUSTOMIZED ONEPLUS 7 COVERS MADE?
watch the videos and discover our quality products
SOFT ONEPLUS 7 CASE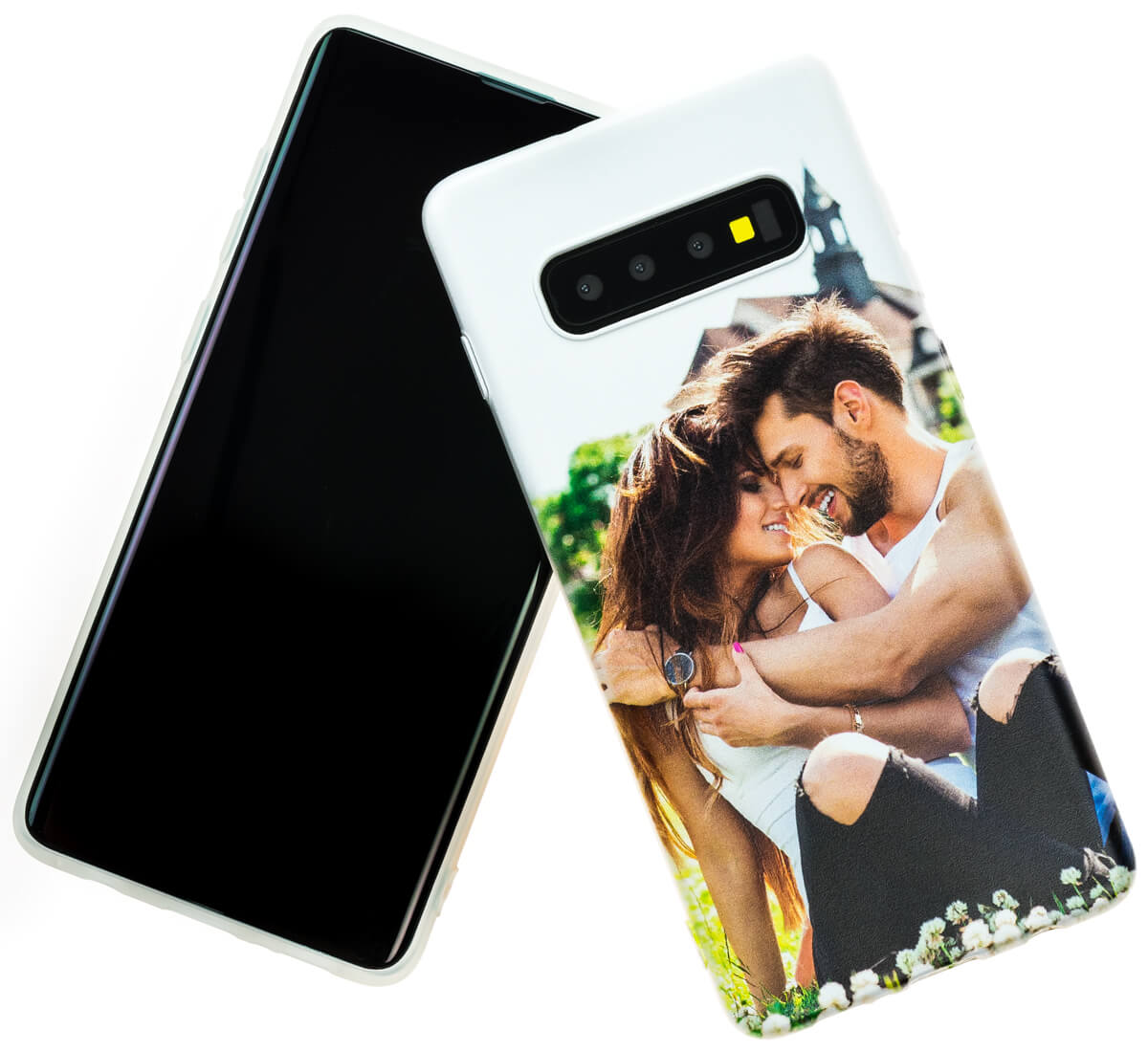 PROTECTIVE
A timeless classic, the custom OnePlus 7 case is made of an innovative material: TPU silicone. The soft case is very light, very elastic and really easy to put on, but its most amazing features are in terms of protection. A 1-mm border lets you rest the smartphone on any surface without risking damaging the display, and an effective anti-slip grip reduces the risk of dropping the phone by 90%.
RESISTANT
Print the photo that you like on the custom OnePlus 7 Pro case, our cutting-edge techniques and the quality of the materials used are our guarantee. The image will stay as bright and sharp as the day it was purchased, even with intense use. The custom OnePlus 7 case bends, folds and stretches, but always stays the same as it was on the first day of use!
SURPRISING
A case that is so light and that fits the phone so closely that you won't even notice it in your pocket. Fitted with very convenient side holes for jack connection and for the volume buttons, the custom OnePlus 7 case will amaze you and your friends. Bright images and intense colours!
Custom OnePlus 7 case: a fantastic gift idea.
Have you ever had to give a gift and found yourself completely out of ideas? Or full of inspiration but with no time to spend on shopping? Try giving a custom OnePlus 7 case: you can print a photo of yourself or a special moment on the case to give, making sure that your thoughts are always in the recipient's pocket! You can give a custom OnePlus 7 Pro case to a friend, to your partner or to a relative. What are you waiting for? Get customising right away!
Not only custom OnePlus 7 case
Personalizzalo provides you with all the tools it has to allow you to colour your world! Thanks to our configurator, you can customise cases for more than 700 models of mobile phone. You can also create custom cases for tablets, iPads and MacBooks, make custom t-shirts with your graphics, as well as shopping bags and fantastic MINI-MEs!