Create your custom Samsung S21 case
Are you tired of the same old cases and want something that is truly special to you? This is the opportunity you have been waiting so long for! Thanks to the practical and easy Personalizzalo configurator, creating a custom Galaxy S21 case has never been easier. Just follow these short steps:
Click on "create" and then choose "case".

Choose the brand and model, or use the search bar at the top.

Upload any photo from your PC or smartphone that you like.

Choose the background and, if you like, some text.

Order the case and

in 72 hours it will be delivered to your home

.
That's it. All you have to do now is wait for your Galaxy S21 custom case!
HOW ARE OUR CUSTOMIZED GALAXY S21 CASES MADE?
watch the videos and discover our quality products
SOFT GALAXY S21 CASE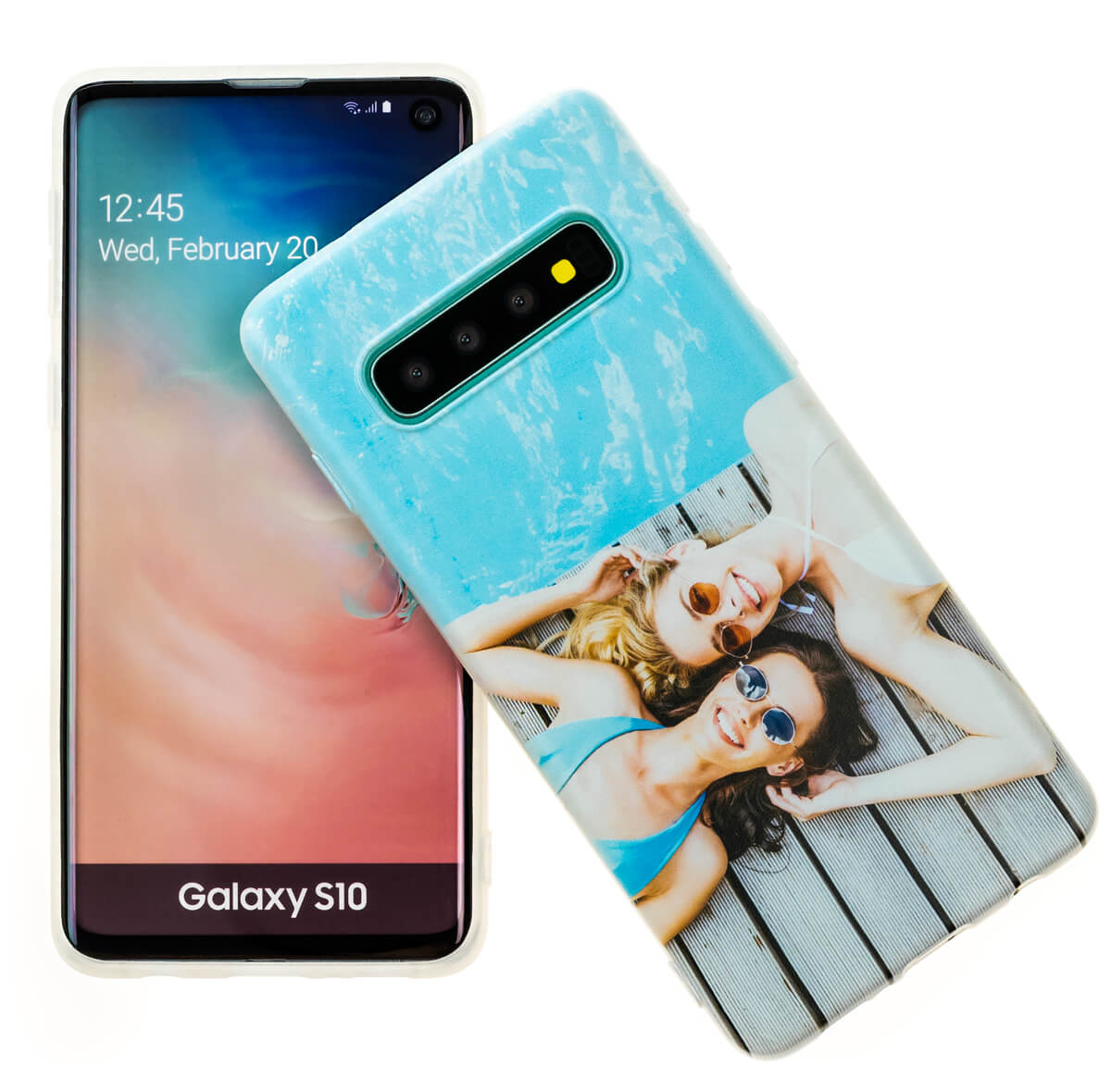 PROTECTIVE
Our soft cases are resistant and safe and protect your mobile phone without being too bulky. Furthermore, the particular grip coating has been studied to
reduce the chance of the phone being dropped
by as much as
90%!
RESISTANT
The photos are printed in high quality and stay bright and sharp even after extensive use. The case can also be removed and refitted hundreds of times thanks to its
natural flexibility
SURPRISING
Soft, convenient and resistant, the custom Galaxy S21 soft case is the perfect compromise between utility and attractiveness and will make you feel your phone is safe and protected, but above all unique and personal.
RIGID GLOSSY SAMSUNG GALAXY S21 CASE
SHINY
Thanks to the
extremely high print quality
of the glossy case, your images will be incredibly sharp and clear, providing fantastic results and high-quality graphics.
THREE-DIMENSIONAL
The printing on the custom Galaxy S21 glossy cases covers
the entire surface
of the case. In this way, you will not lose a single detail of your image!
SAFE
The case has been designed to cover the sides of the smartphone as well,
reducing the chance of it being damaged
after a fall by 80%. Not just beautiful, but also extremely safe.
RIGID MATT SAMSUNG GALAXY S21 CASE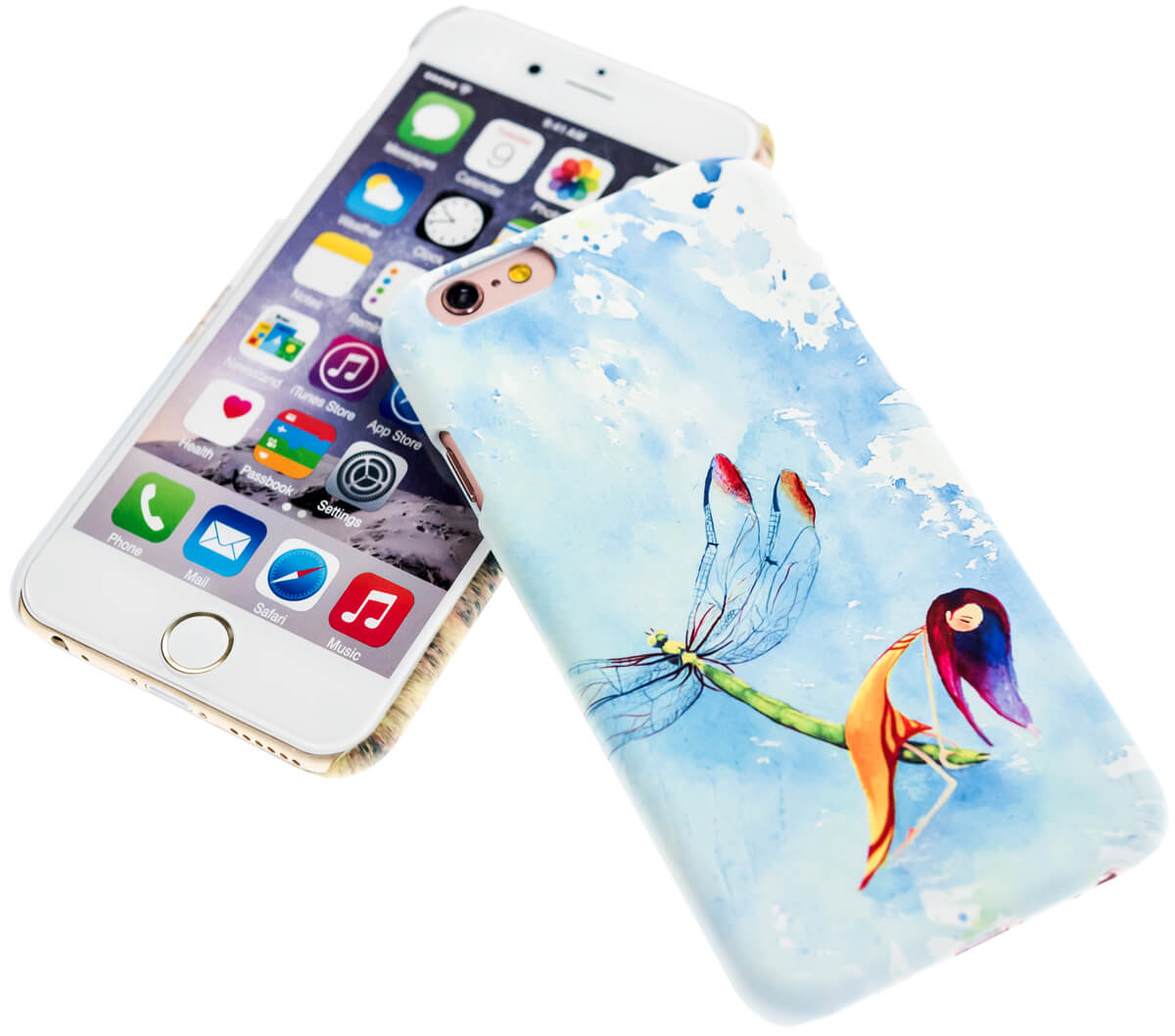 SILKY
This rigid case has an
amazingly high-definition opaque surface
. The pastel colours in particular are rendered fantastically, and with the high quality printing, they remain vibrant for a long time.
THREE-DIMENSIONAL
The print quality is not evident only in the rendering of colour, but also in the fact that the image covers the entire surface of the case,
without leaving any area uncovered
and providing an even look.
PROTECTIVE
The custom Galaxy S21 case offers a very respectable level of protection, thanks to the rigid sides that protect the most fragile parts of the smartphone,
reducing the risk of breakages by 80%
WALLET SAMSUNG GALAXY S21 CASE
CONVENIENCE
A practical and adaptable case
: it can protect your smartphone but can also be used as a stand to allow you to watch videos or look at images. It also has a very convenient card holder inside.
HIGHLY PROTECTIVE
The custom Galaxy S21 book-style case is covered in elegant eco-leather and has silicone sides to protect the corners of the smartphone,
reducing the risk of breakages by 95%
ELEGANT
The incredible print quality and definition, combined with the simplicity and elegance of the eco-leather, lends a touch of class and elegance to the book-style case,
an excellent choice for those dedicated to style
.
Galaxy S21 case, an original gift idea
If you are looking for an original gift that is above all personal, why not choose a custom Galaxy S21 case? The recipient will undoubtedly appreciate receiving a useful and convenient case, above all one that expresses a special memory you both share. Furthermore, you don't need to worry about picking it up, because you can have it sent to their home directly, it will arrive in just 72 hours!
As well as custom S21 case
Have you already created your custom Galaxy S21 case, and still want to express your imagination? Personalizzalo also lets you create cases for MacBooks or iPads/tablets, but above all clothes for men, women and children, as well as elegant and convenient shopping bags. There are also delightful MINI-MEs, with hundreds of models to choose from!