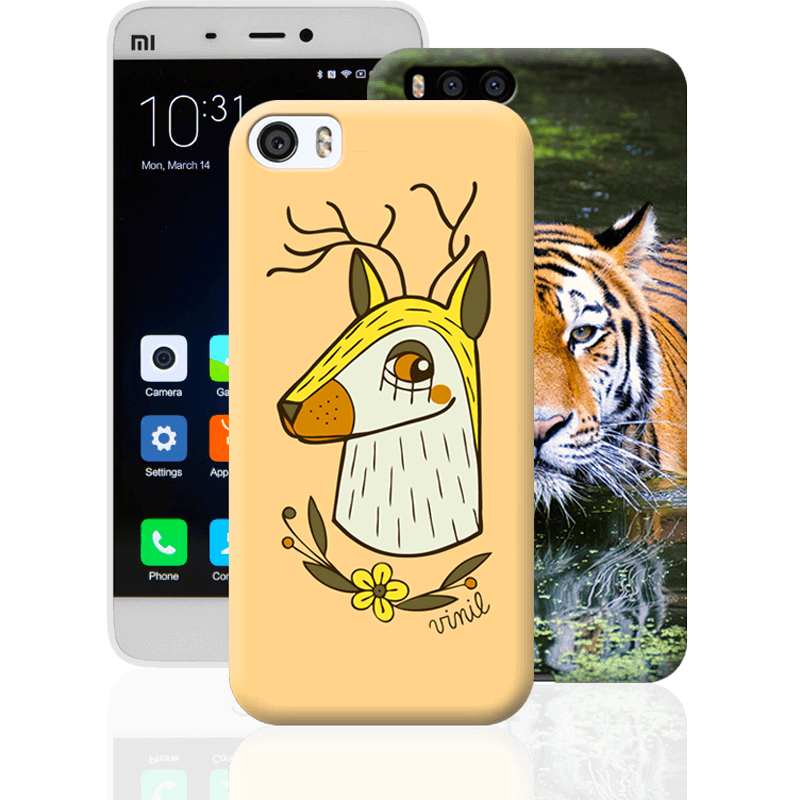 Create custom Xiaomi cases for your smartphone!
Custom Xiaomi Cases with your favourite photo are now available on Personalizzalo!

Creating custom Xiaomi Cases is very simple thanks to our clever online application. Click on CREATE CASE and select Xiaomi among the available brands. Next, choose the model of your Xiaomi smartphone and upload your favourite photo from your computer or a social network album. If nothing seems to suit your taste, visit our Art Gallery and choose one of our artists' signature graphics. Position your image as you like on the template and… that's it! Remember that all our custom-made Xiaomi Cases are always delivered within 72 hours!
Custom Xiaomi Cases:
Details make difference
Elegance and protection with our cases!
Custom-made Xiaomi Cases are ideal to protect your smartphone from drops, bumps and scratches. The silicone case adheres perfectly your smartphone protecting also its sides and a small frontal part.

All Xiaomi Cases are equipped with outlets for charger and aux outputs and its shape guarantees a full and easy access to all the lateral buttons while still protecting them from dust.

Our Xiaomi Cases are made using an innovative printing technique that guarantees high-quality, bright colours as well as sharp and well-defined images that last in time.
Custom Xiaomi cases: an original gift idea!
Looking for an original gift for someone special? The custom-made Xiaomi Cases are just what you need! Unique and creative, perfect for any occasion.
COLLABORATE WITH PERSONALIZZALO
If you are a sector professional or a retailer, and you are interested in offering a mobile phone case or accessory customization service in your store, CONTACT US by using the dedicated form, entering all the necessary information. Our staff will contact you as soon as possible to give you all the necessary information.
On Personalizzalo you can create... ARTISTIC CASES!
Selected Italian artists have created a series of original, unique and exclusive graphics with which to customize your cases! Visit the artist area and discover the image gallery, where you can choose your favourite image!
XIAOMI MI 11
The new top-of-the-range model from the Chinese manufacturer, the Xiaomi Mi 11 aims to be competition for all the other IT giants. Protect your model with a custom Xiaomi Mi 11 case and render it unique with a special photograph of your choice, perhaps with added text and backgrounds!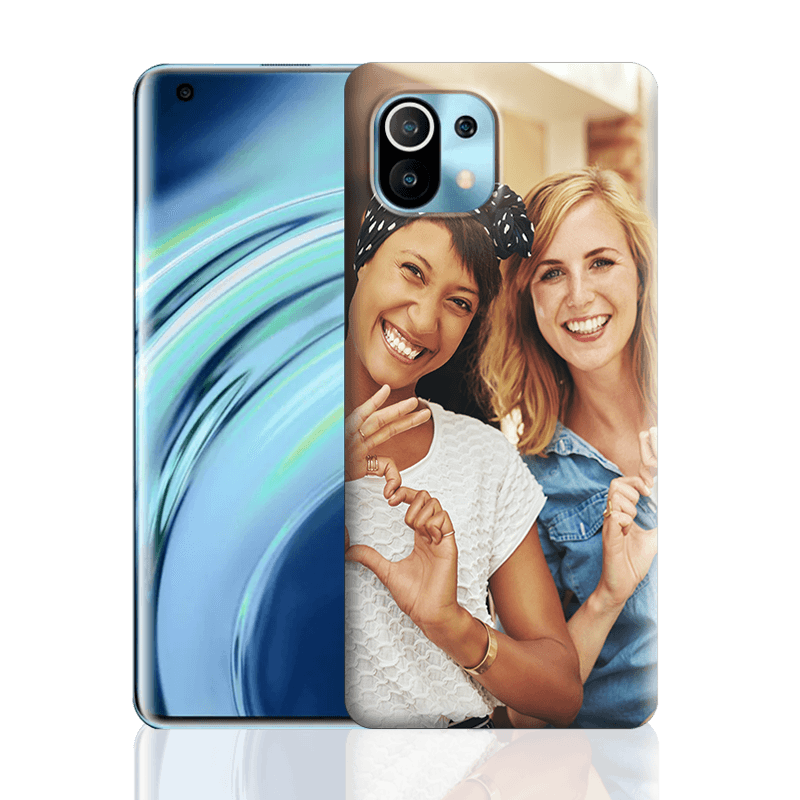 XIAOMI MI 10 AND 10 PRO
One of the flagship models from the Chinese manufacturer is the Xiaomi Mi Note 10, which is also available in the Pro version. Presented as the top of the range, this large and fairly heavy mobile phone is rich in resources and surprises, starting with the very powerful latest-generation snapdragon processor. The Mi Note 10 carries some very respectable hardware, including 8 GB of RAM and a large and very commendable display, but it is in the camera department that it truly excels!
XIAOMI MI NOTE 10
The custom cases for the Redmi Mi 10 and Mi 10 Pro have been designed for the top-of-the-range models launched by the Xiaomi brand over the course of 2020. These two smartphones have much in common, although, as can easily be imagined, the Pro version offers more. They are both the same size, have the same audio system and OLED display, but differ in terms of battery capacity, cameras, app execution speed and obviously price.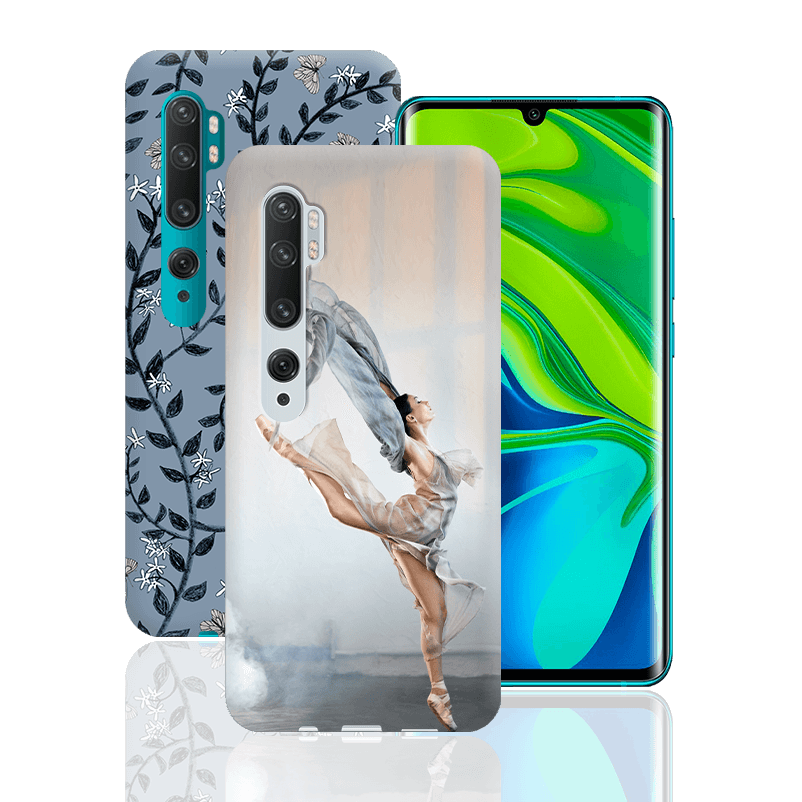 XIAOMI MI 9T
The Xiaomi Redmi Mi 9T and Mi 9T Pro cases are aimed at two versions of the same model of smartphone, one of which has had a fundamental component updated: the processor. Both versions are fairly large and heavy, have a fingerprint sensor for unlocking the phone, 128 GB of non-expandable internal memory and a large display protected by Gorilla Glass technology, but only the Pro model has an Octa Core 855 Snapdragon processor.
XIAOMI MI9
Triple camera for breath-taking details, the brand-new Xiaomi Mi9 has been produced with the Snapdragon 855 processor and a 20W wireless charging system to be superfast and always ready to use. Protect your new Xiaomi smartphone with Personalizzalo's custom cases. What are you waiting for?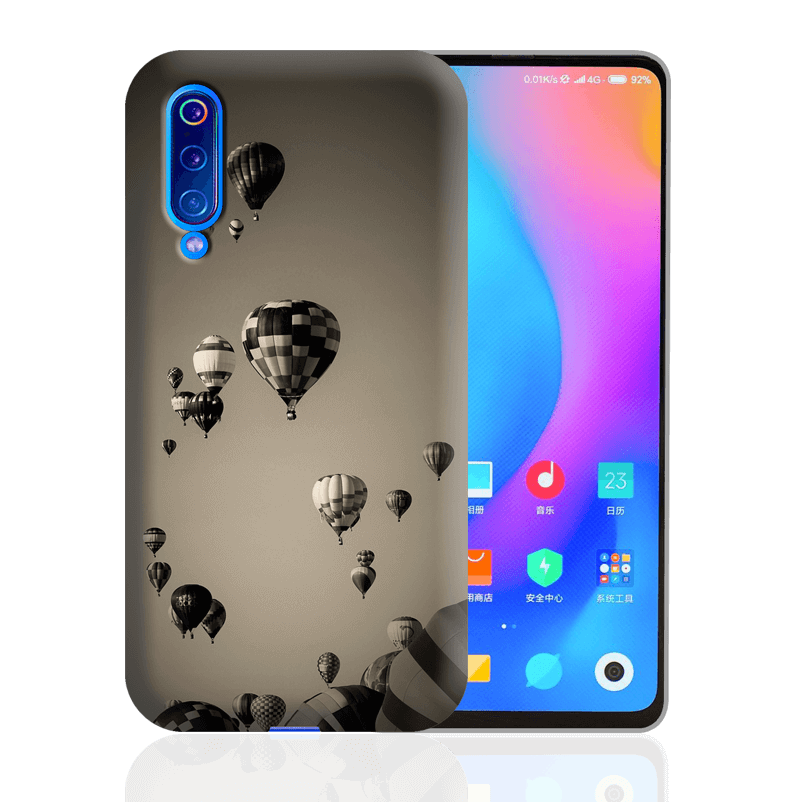 XIAOMI REDMI 9
A mobile phone designed for all needs, the Redmi 9 holds its own against other models, with its 6.5 inches and its full-HD resolution, it is capable of easily responding to any task. Protect it with a custom Redmi 9 case and keep a special memory close at hand!
REDMI NOTE 8/8T
The Xiaomi Redmi Note 8 and the updated version Note 8t are smartphones from the mid-price range and aimed at a very wide range of consumers. These two models, available in various versions according to storage memory, offer a number of interesting characteristics: an innovative display, 4 rear cameras with quad sensor, and all the necessary technology to connect the device to an external monitor, mouse and keyboard.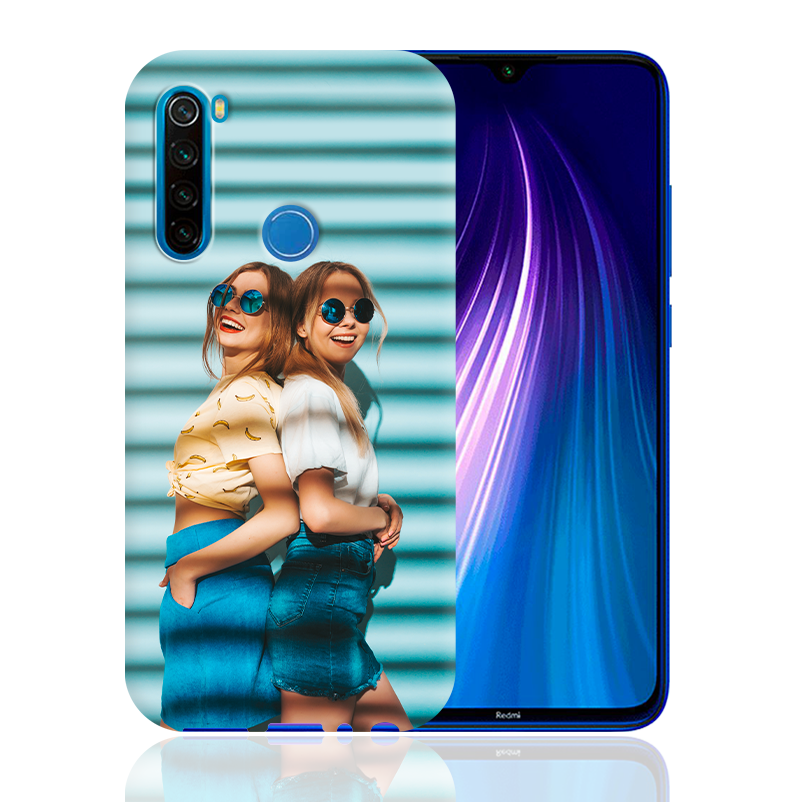 XIAOMI REDMI 8
One of the most accessible and economic smartphones from the Xiaomi family is the Redmi 8, a model designed to be within everyone's reach, as demonstrated by the glass and plastic body, available in 4 colours. The Xiaomi Redmi 8 has all the technology that a smartphone in this price range can have, from a very accurate GPS system and quality pre-installed apps to an exceptional front camera for selfies.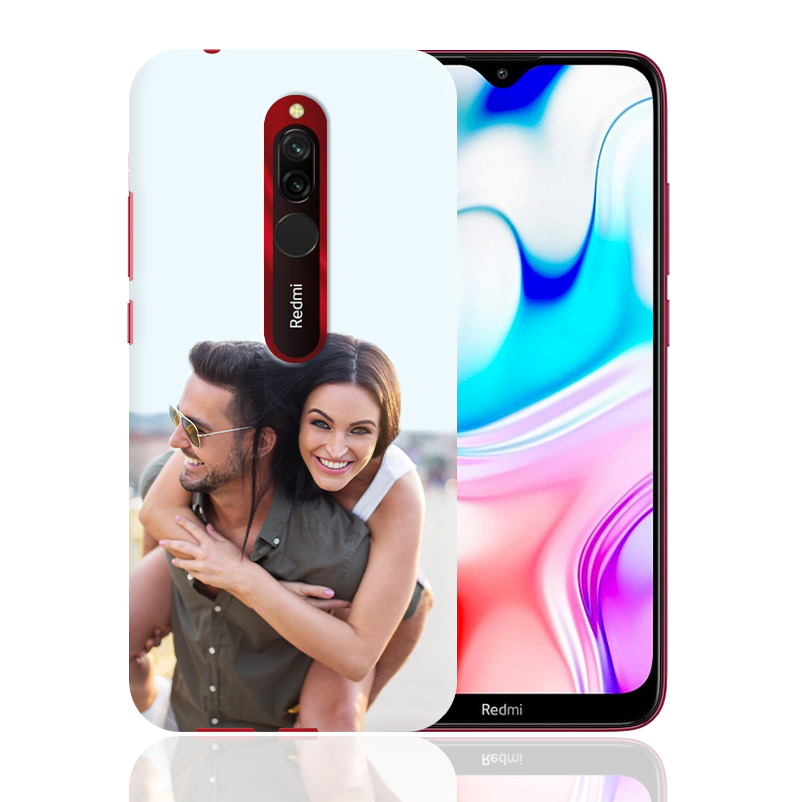 XIAOMI REDMI NOTE 7
The Redmi Note 7 was the first smartphone from the Redmi series to be released since Redmi went from being a simple branch of Xiaomi to a fully formed brand in itself. This mobile phone, with its classic design and its glass and metal body, is a very respectable device: competitive hardware, fingerprint reader and face recognition sensor, a 48-megapixel camera, a full-HD screen and the same long-lasting battery as many other Redmi devices, all for a competitive price.
XIAOMI REDMI 7A
The Xiaomi Redmi 7A is the smartphone that the Chinese manufacturer has designed for customers looking for an inexpensive device. Available to purchase at times for less than 100 euros, the Redmi 7A is a reliable smartphone, perhaps not suited to those looking for outstanding performance, but perfectly adapted for day-to-day use. Made with resistant materials and fitted with a battery that easily lasts for two days on one charge, this Redmi 7A is also perfect for those less accustomed to technology.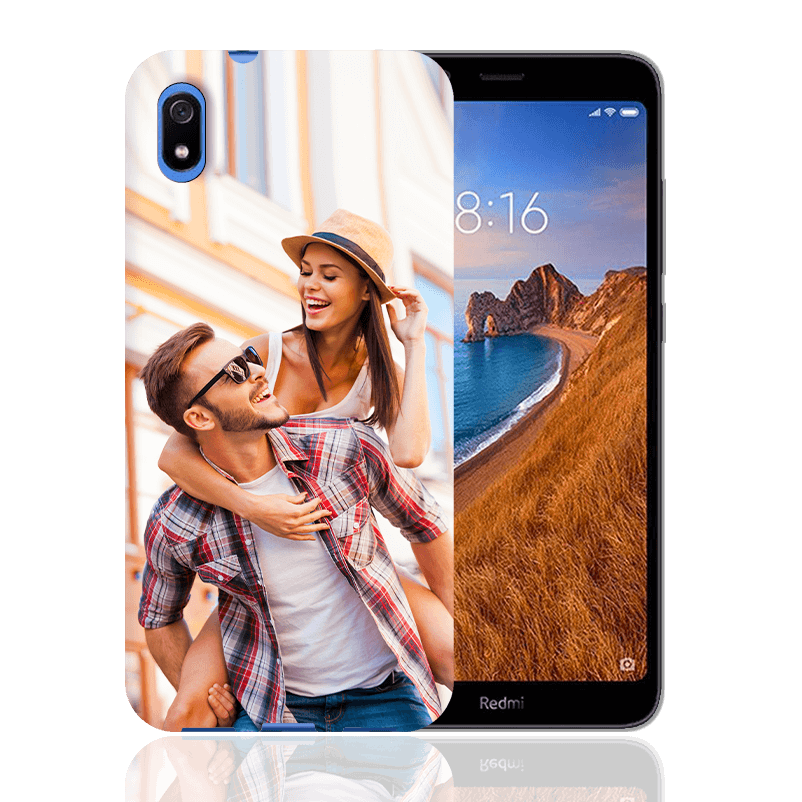 XIAOMI REDMI A2 LITE
The Mi A2 Lite, launched in 2018 for the Redmi brand, is the most user-friendly model produced by the Chinese manufacturer. Available in three different versions of internal storage capacity, this device has technical characteristics that overall render it a balanced and respectable smartphone. The highlight of the Mi A2 Lite is the fullHD+ display, which is ideal for admiring the photos taken with the rear dual camera.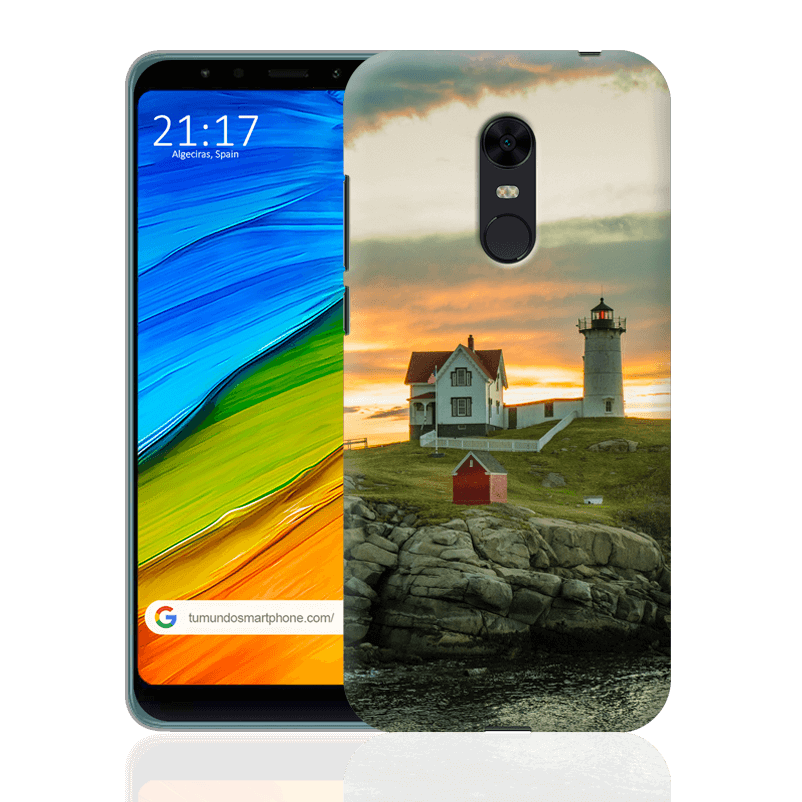 XIAOMI REDMI 6 AND REDMI 6 PRO
Defined as the king of standard smartphones with a double camera, the Xiaomi Redmi 6 and 6 Pro has a fantastic Octa-core processor which raises operative performance to a higher level, perfect for multitasking. Protect your new smartphone with a custom case. What are you waiting for? Start right away!
XIAOMI REDMI 5 PLUS
With a 5.99" screen, the new Xiaomi Redmi 5 Plus has a large full-screen display which widens the view and a longer-lasting 4000 mAh battery. A high-definition 12 mp camera. Protect your smartphone with a custom case. What are you waiting for?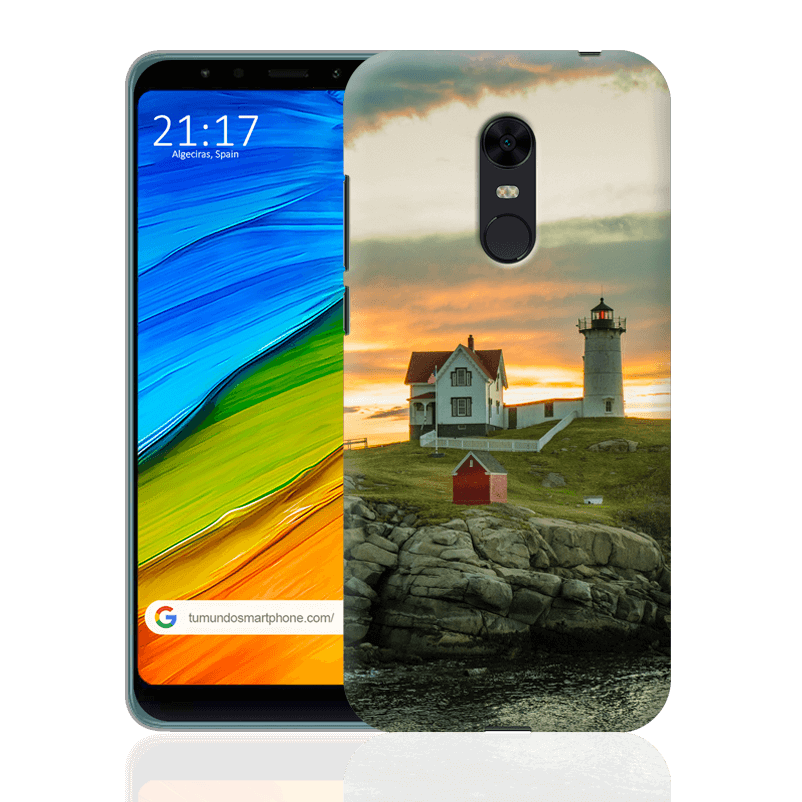 XIAOMI ALL AVAILABLE MODELS
Have you ever wanted to protect your smartphone with a custom Xiaomi case? The smartphones made by the famous Chinese company perfectly embody the philosophy of value for money, and are well-known for their versatility and accessibility. Available in a wide range of models and suitable for all categories of user, there are so many that it is almost impossible not to want to customise them!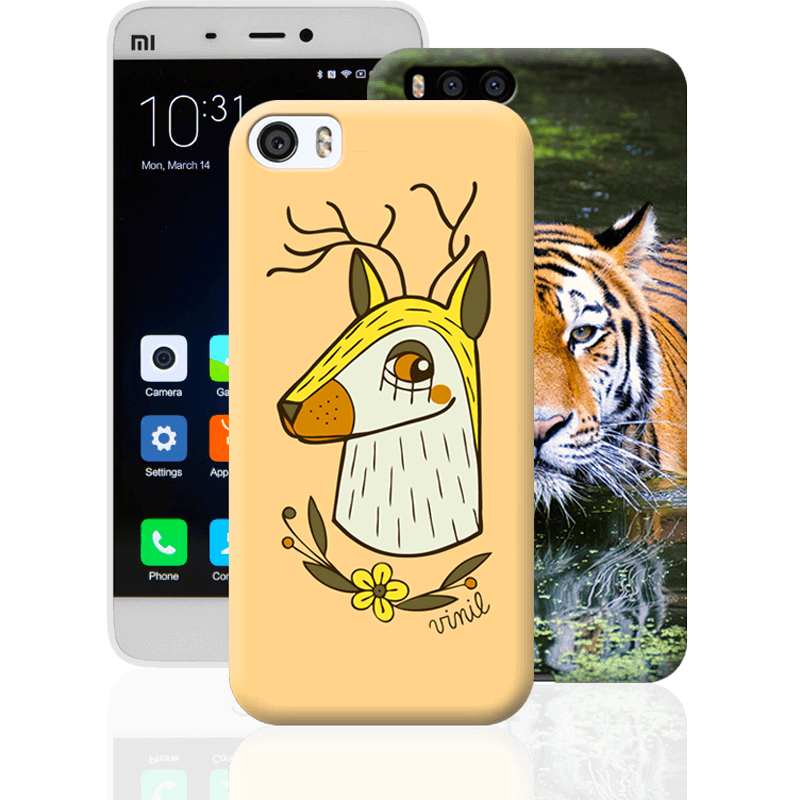 You can also create Xiaomi brand:
Mi Mix 4 case | Redmi Note 10T 5G case | Redmi Note 10 5G case  | Redmi K40 case | Redmi Note 10 Pro casa | Redmi Note 9 5G case | Redmi K40 Pro case | Mi 11 Ultra case | Mi 11 Lite case | MI 11 case | Redmi Note 9 Pro Max case | Xiaomi Mi 10 5G case | Redmi 10X Pro 5G case | Xiaomi Poco X3 case | Xiaomi Mi 10T Pro 5G case | Xiaomi Mi Note 10 case | Redmi 10X 5G case | Redmi Note 9S case | Xiaomi Mi 10T Lite case | Xiaomi Mi 10T Pro case | Xiaomi Redmi 9C case | Xiaomi Redmi 10X case | Xiaomi Redmi 9 Pro Max | Xiaomi Redmi Note 9 case |Xiaomi Redmi Note 9 Pro case | Xiaomi Mi 9 Lite case | Xiaomi Redmi 9 case | Xiaomi Redmi 9A case | Xiaomi Mi Mix 2 case | Xiaomi Note 9s case | Xiaomi Note 10 Pro case | Xiaomi Mi 10 Pro case | Xiaomi Redmi note 8T case | Redmi K30 case | Redmi Y3 case | Xiaomi Mi A3 case | Xiaomi MI 9T case | Xiaomi MI 9 Pro case | Xiaomi MI CC9e case | Xiaomi Redmi 6A case | Xiaomi Redmi 7A case | Xiaomi Redmi K20 case | Xiaomi 8 pro case | Redmi 8 case | Redmi 8A case | Redmi Note 8 Pro case | Xiaomi Mi 8 Lite case | Xiaomi Redmi 7 case | Xiaomi Mi 9 se case | Xiaomi redmi 6 case | Xiaomi Mi 9 case | Xiaomi Redmi Go case | Xiaomi Redmi Note 7 case | Xiaomi Pocophone F1 case | Xiaomi Play case | Xiaomi MIX3 case | Xiaomi Mi 6 case | Xiaomi Redmi 4X case | Xiaomi Redmi 4 - Redmi 4 pro case | Xiaomi Redmi 4a case | Xiaomi Redmi 3s case | Xiaomi Redmi note 4 case | Xiaomi Mi 5s case | Xiaomi Mi Mix case | Xiaomi Redmi note 2 case | Xiaomi Redmi 3 case | Xiaomi Redmi note 3 case | Xiaomi Mi 4s case | Xiaomi Mi Max case | Xiaomi Mi 5 case | Xiaomi Redmi 3 pro case | cover Xiaomi Redmi 5 Plus case | Xiaomi Redmi 5A case