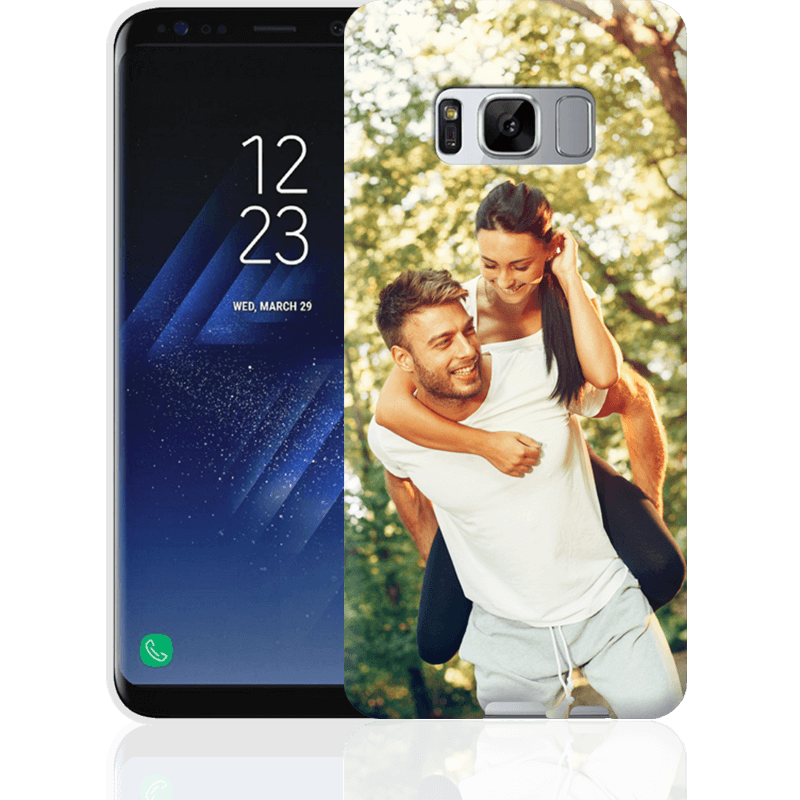 PERSONALISED SAMSUNG S8 PLUS CASE
Create your custom case in just a few simple clicks!
Have you purchased or are you going to purchase the Samsung Galaxy S8 Plus? Personalizzalo already has a proposal for your new super smartphone: they are the fantastic Personalised Samsung S8 Plus cases!

What's new about them? That YOU create them, of course! Creating, starting from zero, highly original cases for your ultra-advanced device, has never been so easy; all you need is 5 minutes, an Internet connection and your favourite photograph. Thanks to the practical application on our website, following the simple instructions, you'll see a preview of the result!

Once you've placed the order, we take care of everything: the case will be delivered directly to your home within only 72 hours! Therefore discovering that you are a creator is not only easy and fun......but also quick and convenient too!

Don't wait any longer; invent new personalised Samsung S8 Plus cases!
Custom Galaxy S8 Plus Cases:
Details make difference
Elegance and protection!
We focus on the quality and efficiency of the service; in fact we print our personalised Samsung S8 Plus cases using an innovative technique. We want a quality durable result that keeps colours bright and images sharp. A memory that never fades!

You can choose to customise your advanced Samsung manufactured smartphone using one of your photos or one of ours: discover the artistic graphics and photographs in our artists section! There are no imitations, even more so if the photo reproduced is one you've taken!
SOFT CASE
GALAXY S8 PLUS
An indestructible classic, which protects your Galaxy from knocks, scratches and small falls, easy to apply and practical to use.
WALLET CASE
GALAXY S8 PLUS
For those who want to protect their device with elegance, also covering the screen, while maintaining a truly unique style!
Galaxy S8 Plus case: a great gift idea!
The personalised Samsung S8 Plus cases are also perfect gift ideas! The Personalizzalo cases surprise with their simplicity and originality: suitable for every occasion, they will delight anyone who receives them! After all, who wouldn't want a gift, one-of-a-kind in the world, specially created for the occasion?