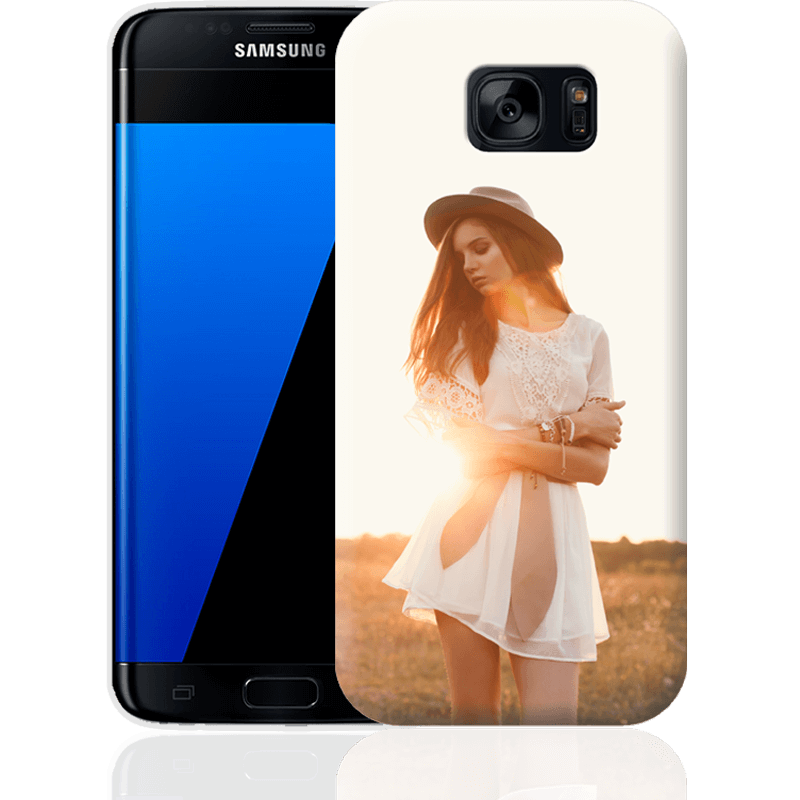 Create your custom case in just a few simple clicks!
Customize a Galaxy S7 Edge case with your favorite photo! With Personalizzalo, you can create a fantastic case for your Galaxy S7 Edge in a few simple steps:
select the brand 'Samsung' from the options available;
select the model 'Galaxy S7 Edge' from the choice of devices;
upload a photo from your computer or smartphone, or choose an original artist's design from our gallery;
position the image as you would like it on the case template;
.. and the job is done!
The custom case for your Galaxy S7 Edge will be delivered to your home, or to whomever you choose, within 72 hours!
Custom Galaxy S7 Edge Cases:
Details make difference
Galaxy S7 Edge case: protect your smartphone with elegance and style!
There are a lot of types of cases available for your Samsung Galaxy S7 Edge. You can choose from elegant and eco-friendly faux leather wallet cases that will provide your device with a 360° protection, or classic and comfortable silicone cases that will save your smartphone from bumps and scratches.

We create our custom Galaxy S7 Edge cases using an innovative printing technique to ensure bright and lasting colours, as well as sharp and high-quality
Galaxy s7 edge case: an original gift idea!
A Galaxy S7 Edge case is also a great gift idea, unique and original, perfect for any occasion, like anniversaries, birthdays, Christmas, name-days etc… Don't waste your time! Start now to personalise the aspect of your Samsung Galaxy S7 Edge!