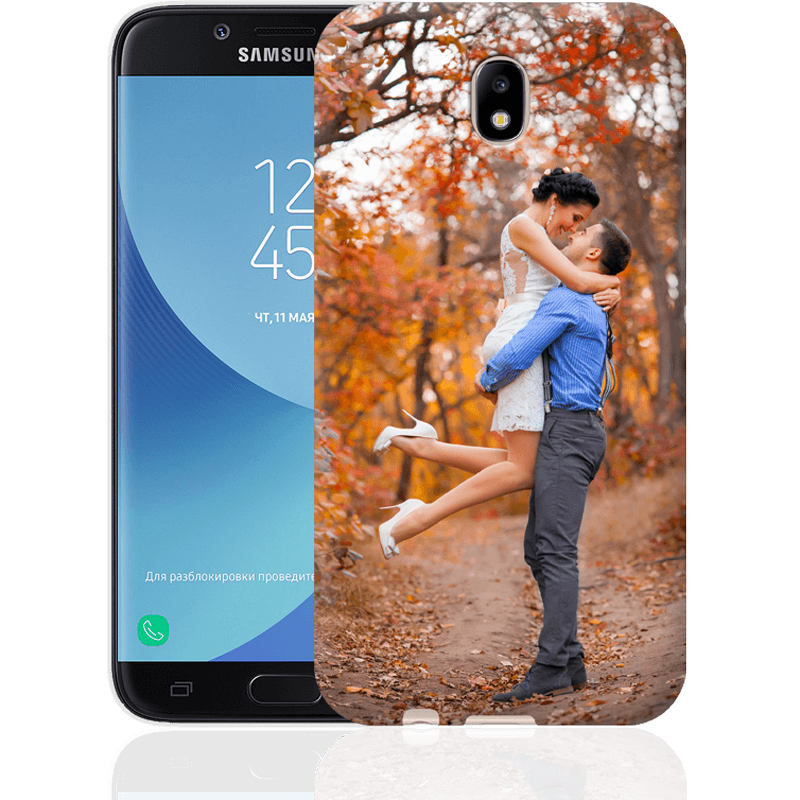 CUSTOM GALAXY J7 PHONE CASES
Create a case with a photo for your Samsung Galaxy.
Creating Galaxy J7 custom cases is fun and easy: thanks to our intuitive online application, you can upload your photo from your computer or smartphone and position it as you prefer on the case outline. You can apply filters, add text and other images, creating a fantastic collage, and when you are happy with the final result, you can order your case: we will have it delivered to your home or to the address of your choice in 72 hours! What are you waiting for? Start creating your customised case straight away!
If you are short of ideas, you can take a look at our artist gallery and choose one of the marvellous designs made exclusively for Personalizzalo!
Custom Galaxy J7 Cases:
Details make difference
Choose the Samsung Galaxy J7 model to be customised
On Personalizzalo you will find customisable cases for various Samsung Galaxy J7 models, such as the Samsung Galaxy J7 2017, the Samsung Galaxy J7 2016 and the Samsung Galaxy J7 Prime. The cases are made in TPU, a soft silicone which guarantees a perfect fit for your telephone and protects it from knocks, scratches and small falls.
We will print your case with an innovative printing technique which guarantees bright colours which will not fade over time or with use, offering exceptional results which make the most of your photos!
Our case customisation service is quick and efficient: once you have created your customised J7 case, we will produce it and send it to your home in 72 hours. You use your imagination, and we'll do the rest!
Samsung J7 custom cases, a fantastic gift idea!

If you are looking for a gift idea which is perfect for anyone and for any occasion, a customised case is just what you want! Customised cases can be elegant, professional and sophisticated, or fun, lively and colourful: choose an image or a design which is suited to the receiver of the gift, and surprise them with a unique and carefully-chosen object.
If you are short of ideas, you can search our artists' area and choose one of the designs which selected young artists have created exclusively for Personalizzalo. You will find various types of image suited to all tastes: floral patterns, breath-taking photographs, cartoon-style drawings and much more! Are you ready? Start creating your customised gift straight away!
Customised Samsung cases... in a few simple clicks!
The aim of Personalizzalo is to provide its customers with a simple, quick and efficient service. Thanks to our intuitive online application, creating customised cases is very easy: just follow all the steps and in no time at all your case will be ready to be sent to your home, or to the address of your choice, in 72 hours!
If you are looking for a Samsung model which is not in our catalogue, CONTACT US and send us your request: your case may in any case be available or on its way!
How to create a customised case for Samsung J7
If you want to create a really exceptional customised case, follow these few, simple suggestions, and get the best out of your creations!
Choose a bright photo, with vivid colours, ideally taken outside or in optimal lighting conditions;
Choose images which are at least 1500 pixels in length;
Upload a JPEG file for photographs or images with shading; upload a PNG file if it is an image with flat colours;
... and if you are short of ideas, take a look at our
gallery
.