Create your custom Huawei P40 and P40 Pro

With Personalizzalo you can protect your smartphone from knocks and impact, and at the same time give it a unique and original touch of personality. Discover how to create all the custom P40 and P40 Pro cases you have always wanted, with just an internet connection and a device. Follow these simple steps to create cases online with just a few clicks and have them delivered straight to your home:
Click on "Create" from the menu at the top of the screen and choose "case".
Choose the brand and the model of the smartphone you want to create the case for.
Upload an image directly from your smartphone or PC, or you can choose a design from our "Artists' Gallery".
Have fun with our configurator and modify the image as you like, even adding text.
That's it, you will receive your case in 72 hours!
HOW ARE OUR CUSTOM HUAWEI P40 AND P40 PRO CASES MADE?
Watch the video and discover the quality of our products
SOFT P40 and P40 PRO CASE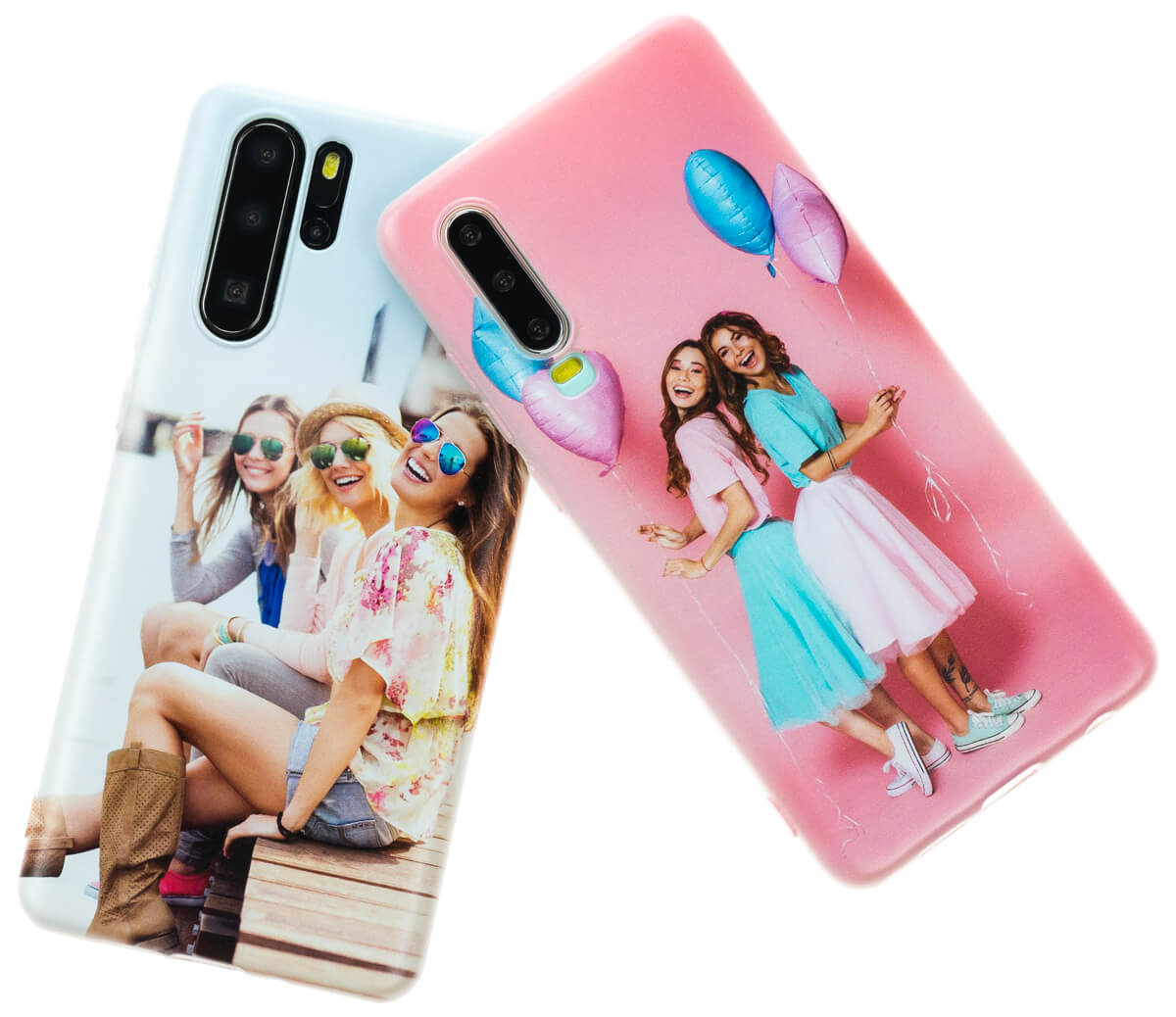 PROTECTIVE
Classic shape custom P40 Pro and P40 cases have the
natural ability to absorb impact
.
These indestructible cases are also
provided with an anti-slip grip coating and 1-mm raised borders
to protect the screen from scratches.
RESISTANT
Durable and reliable
, the P40 custom case is made with memory foam technology, and so
fits your P40 perfectly
.
As well as the case, the images that you have printed
will not fade, and will resist time and wear
.
SURPRISING
Super
elastic
,
slim
and
extremely light
, as well as
resistant
and
indestructible
.
Custom Huawei P40 and P40 Pro cases are made with top-quality materials and with an incredible attention to detail...
they will never cease to amaze you
!
Custom Huawei P40 and P40 PRO Cases, a fantastic gift idea!
How many times have you had to give a gift but have had no ideas, or time to go shopping? Why not try custom P40 and P40 Pro cases?
Personalizzalo offers you a
super-fast online and home delivery service
, practical, convenient and highly efficient.
A custom case is a useful gift that is always "at hand"
, but above all is an original gift that makes an impact!
Customise a case with a special photo or a message and make every Christmas, birthday or Valentine's day special!
As well as custom P40 and P40 PRO case
With Personalizzalo
you can let your creativity run free
, without any restrictions, so why stop at custom P40 and P40 Pro cases?
Our configurator is easy to use and is extremely practical and fast, and our printing method is modern and offers high performance.
This is why we have adapted these instruments for the creation of
cases for
more than 700 different smartphone models, for
MacBooks
,
iPads
and
tablets
,
clothing
in all sizes,
shopping bags
with your favourite images and fantastic
MINI-MEs
!