Create a unique custom LG cases for your smartphone!
Thanks to Personalizzalo, it's easy to create custom LG cases: in a few steps, you can customize your smartphone with your favorite photo! Choose your LG smartphone model, and then:
Upload the photo you want from your computer or directly from social networks (Facebook and Instagram);
Use our simple application to position your photos the way you want on the case;
And your case will be ready to be shipped to your home within 72 hours!
Custom LG Cases:
Details make difference
Protect your smartphone with elegance and style!
Our custom LG cases are made of hard silicone to protect your phone from bumps and scratches. They also cover all the sides of your phone to ensure protection even in if the phone is dropped.

We print custom LG cases with a process that ensures high quality printing and perfect results: bright colors that won't fade with time and use!
Custom LG cases: a unique gift idea!
Custom LG cases are a perfect gift for any occasion: birthdays, anniversaries, etc. Impress everyone with a unique and original present!
COLLABORATE WITH PERSONALIZZALO
If you are a sector professional or a retailer, and you are interested in offering a mobile phone case or accessory customization service in your store, CONTACT US by using the dedicated form, entering all the necessary information. Our staff will contact you as soon as possible to give you all the necessary information.
On Personalizzalo you can create... ARTISTIC CASES!
Selected Italian artists have created a series of original, unique and exclusive graphics with which to customize your cases! Visit the artist area and discover the image gallery, where you can choose your favourite image!
LG G4
An all-round smartphone under various aspects, offering excellent value for money. Create fantastic customized LG G4 cases: send directly to your home in 72 hours!
LG BELLO 2
A super battery and a compact design for a very successful smartphone. On Personalizzalo you can create LG Bello cases with just a few simple clicks.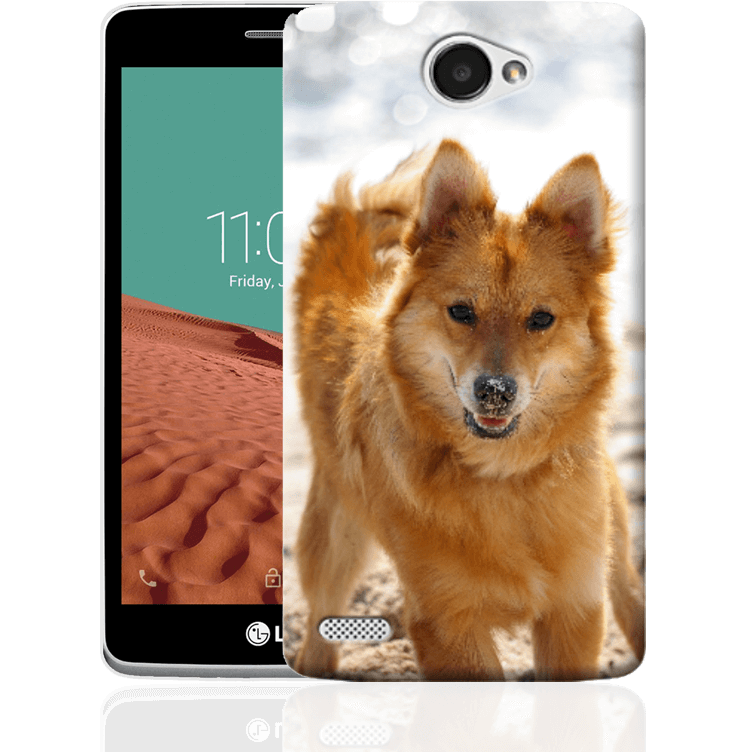 LG G2 MINI
A mini version of one of the best smartphones, with a battery offering good performance and an 8-megapixel camera. Start making LG G2 cases straight away and amaze everyone with a unique and incomparable style.
LG K10
A complete and versatile LG smartphone, with a 13-megapixel camera: render your telephone even more original with a custom LG K10 case.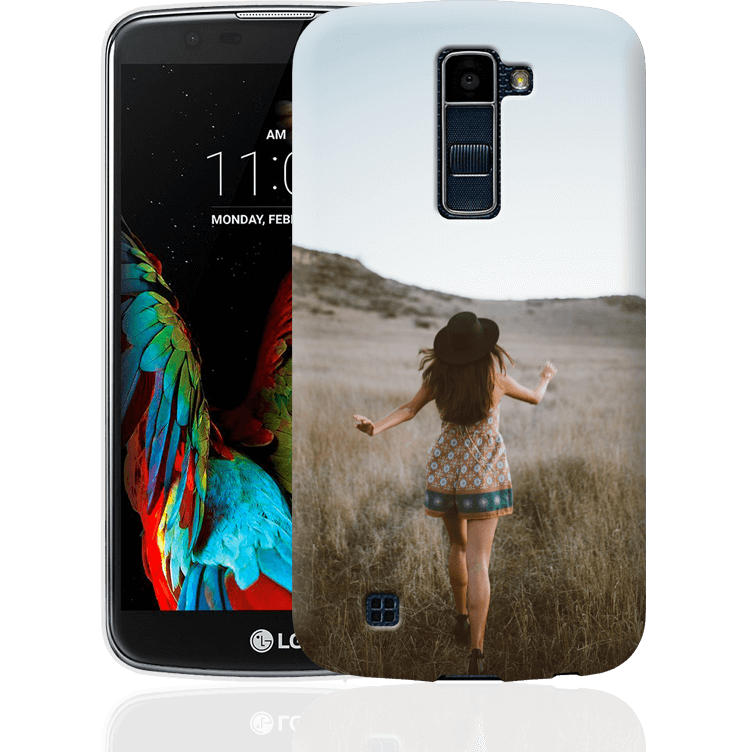 LG G4S
A sophisticated and compact design, a 5.2" display and an 8-megapixel camera: make your smartphone unique with a truly original custom case.
LG ALL AVAILABLE MODELS
As well as cases for the LG G3 or LG Bello 2, and the other models listed above, Personalizzalo lets you make custom cases for many other LG models, such as LG G2 Mini cases, LG 5 cases, custom LG G2 cases, LG L5 cases and cases for many other models!
You can also create the Apple brand:
LG K40S case | Lg W10 case | Lg W30 case | LG G8 ThinQ case | LG K40 case | LG G7 case | V40 ThinQ case | LG G6 case | LG K4 case | LG K10 case | LG K8 case | LG K3 case | LG V10 case | LG Joy case | LG Leon case | LG F60 case | LG Q6 case | LG X power2 case | LG G6 | LG Stylus 3 v| LG X power case | LG X5 case | LG V20 case | LG Stylus 2 case | LG X screen case | LG X cam case | LG G5 case | LG Nexus 5X case | LG K7 case | LG G4 mini case | LG Bello 2 case | LG Zero case | LG AKA case | LG L60 case | LG L fino case | LG G2 mini D620 case | LG G2 D802 case | LG L60 case | LG L40 D160 case | LG L70 D320N case | LG L90 D405 case | cover LG Optimus L3 E400 case | LG Optimus L5 E610 case | LG Optimus L7 P700 case | LG Nexus 4 E960 case | LG Optimus L3 II E460 case | LG Optimus L7 II P710 case | LG Optimus L7 II dual P715 case | LG Optimus L4 II E440 case | LG G Pro lite D680 case | LG Nexus 5 D820 case