Create your custom Samsung A40 case
If you are looking for an original and customised case for your smartphone, and you want to make it yourself with ease, then you are on the right website! Thanks to the Personalizzalo configurator,
creating your Samsung A40 case is child's play
! Just follow these steps:
Click on "create" from the menu, select the "case" option, and choose the brand of your smartphone.
Look for your Samsung Galaxy A40 from all the models available.
Choose the type of case that you like the most.
Upload your photo from your smartphone or PC or choose a design by our artists.
You can position the image as you prefer or add coloured backgrounds and text.
Order the case that you have created, and it will be delivered in 72 hours!
HOW ARE OUR CUSTOMIZED SAMSUNG GALAXY A40 MADE?
watch the videos and discover our quality products
SOFT GALAXY A40 CASE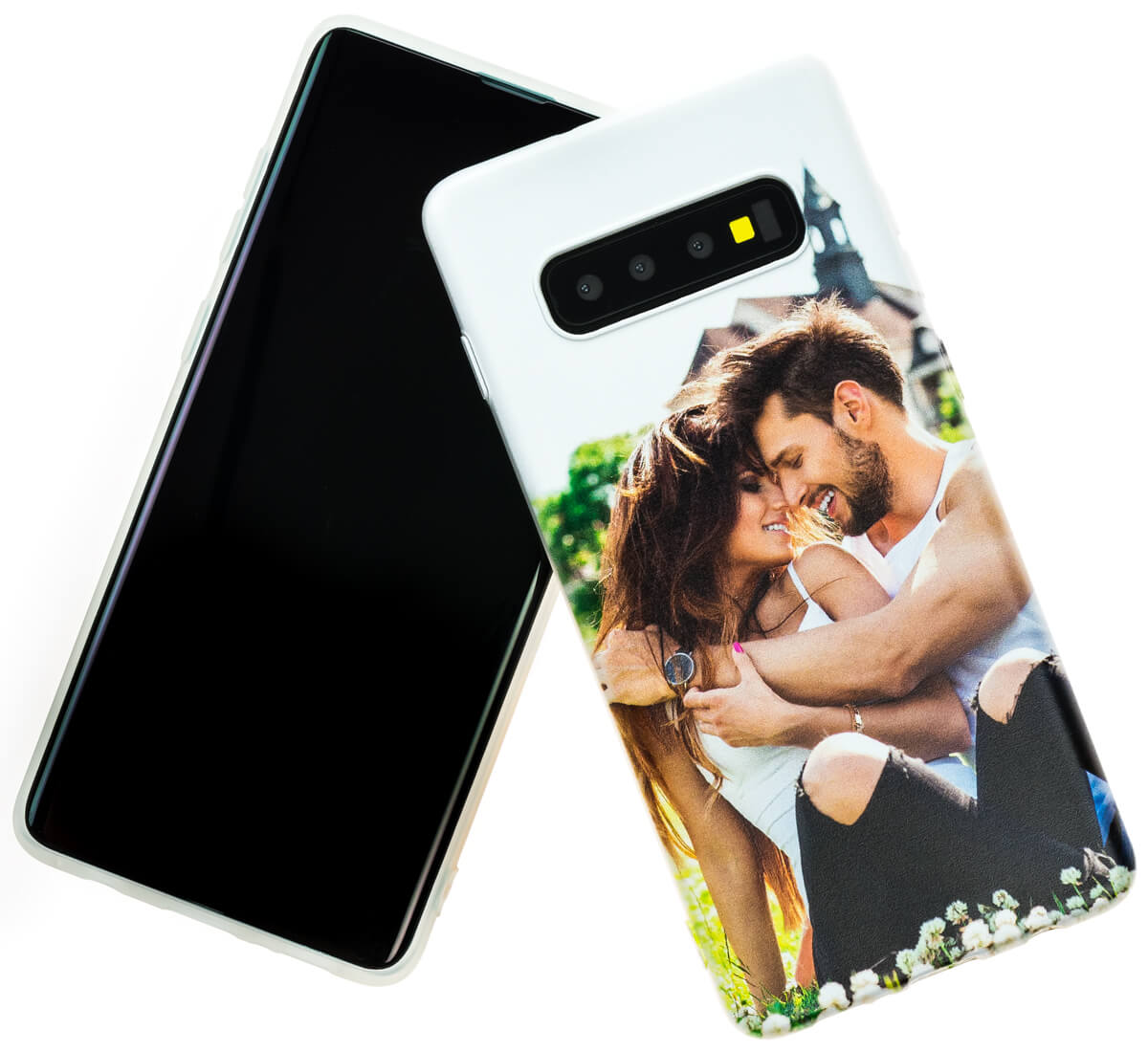 PROTECTIVE
The customised Samsung Galaxy A40 case has a 1-mm raised front that allows your smartphone to be slightly distanced from the surface on which it is placed, reducing the risk of the screen getting scratched. Another feature that renders the soft case reliable is the grip coating, which reduces the probability of it being dropped by 90%.
RESISTANT
The image that you can print on your Samsung Galaxy A40 case is applied with our technique, which has been studied to obtain bright results and stay sharp over time, even with intense use.
SURPRISING
The customised Samsung Galaxy A40 soft case is made entirely in TPU silicone, a light and flexible material. Practical and versatile, it is the ideal case for everyday use. Customise it with our configurator, you will amaze everyone!
GALAXY A40 BOOK CASE
CONVENIENT
The book-style case for Samsung Galaxy A40 is not just a cover. It can be folded and turned into a convenient stand to keep the telephone in a raised position when you want to watch multimedia content. And if you don't have room in your pockets for a wallet, no problem! The book-style case has a practical card holder inside, protected by a magnetic latch.
HIGHLY PROTECTIVE
Thanks to the customised Samsung Galaxy A40 book-style case, your smartphone has a 95% chance of resisting being dropped. The telephone is enclosed in a silicone inner case and covered entirely by an eco-leather holder.
ELEGANT
The eco-leather covering, with external stitching, is smooth and elegant, the perfect surface for Personalizzalo's quality printing process. The Samsung Galaxy A40 book-style case is not just a cover, but an elegant and original object that will make your smartphone unique!
Samsung Galaxy A40, an original gift idea
How often have you had to buy a gift, but have only had the same old ideas and just a short amount of time? If you want to give an original gift that stands out from all the same old presents, then Personalizzalo is just for you! A case is always useful; all you have to do is discover the mobile phone model that the recipient has. You can customise your gift case with a special photo, a romantic photo or even a graduation photo!
As well as custom Samsung A40 case
With Personalizzalo, you can create cases for more than 20 different brands of telephone, for a total of more than 700 models of smartphone and tablet. But that is not all. Our configurator and our printing techniques will allow you to even customise MacBook cases, shopping bags, MINI ME with your features, and even clothing for men, women and children. Click on "create" and let your imagination run wild!