Create your custom Xiaomi Redmi 6 case.
Are you looking for a Xiaomi Redmi 6 case, but you want an
original style
or something really unique? Nothing could be easier with Personalizzalo! On our website, you are the artist. You don't have to look for a style that identifies you, you can create it yourself!
Creating your
Xiaomi Redmi 6
custom case is really easy, all you have to do is click on the "
CREATE
" button and select the "CASE" icon, then choose the brand "XIAOMI" and finally the model of your smartphone, "REDMI 6". Now you are ready to create your case. Thanks to our configurator, you can upload an image directly from your pc or smartphone and place it directly over the case.
Use the advanced options to rotate, enlarge or reduce the image. You can also add background colours or text. Creating custom
Xiaomi Redmi 6 cases
has never been easier.
Start straight away
!
Custom Xiaomi Redmi 6 Cases, a fantastic gift idea!
100% Garanteed Quality
Are you looking for an original gift, rather than the usual throwaway object? You've come to the right place. With Personalizzalo you can create lots of custom cases with your favourite photograph or image. All you need is a few minutes to create the original gift you've been looking for. Start creating custom cases straight away!
SOFT REDMI 6 CASES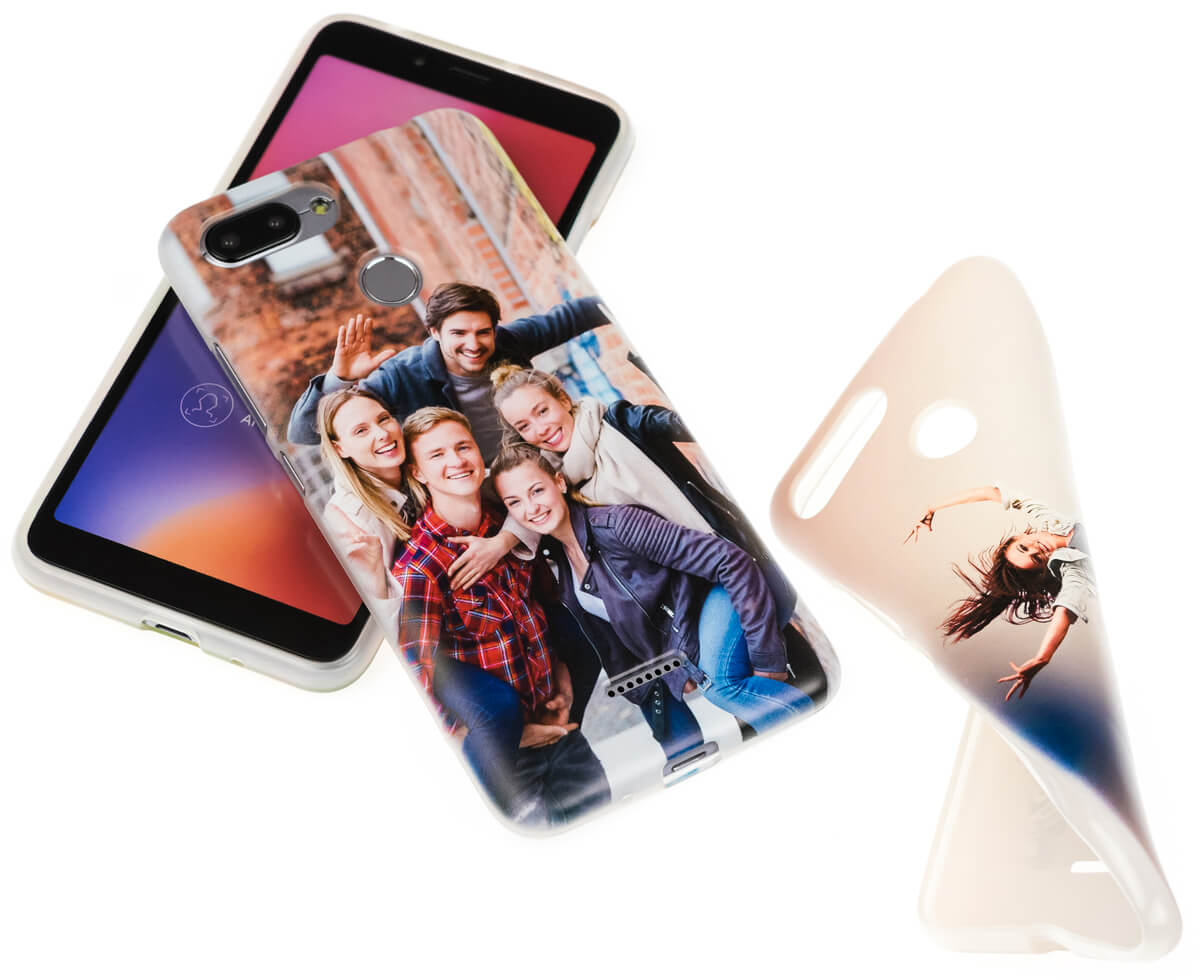 PROTECTIVE
Indestructible and practical, Personalizzalo's soft silicone case is 1 mm thick, an ideal compromise between aesthetics and protection. The Xiaomi Redmi 6 Prime silicone case reduces the risk of breaking your telephone by 90%, at the same time allowing you to have a unique and original case with a high-quality printed image.
RESISTANT
The exceptional print quality guarantees that the image will last for an incredibly long time.
SURPRISING
L'incredibile resa dei colori della stampa ad alta risoluzione, lascerà tutti a bocca aperta. Il ridotto spessore della cover, è il perfetto compromesso tra estetica e protezione.
In addition to the Xiaomi Redmi 6 case, you can also customize:
cover Xiaomi Mi 6 | cover Xiaomi Redmi 4X | cover Xiaomi Redmi 4 - Redmi 4 pro | cover Xiaomi Redmi 4a | cover Xiaomi Redmi 3s | cover Xiaomi Redmi note 4 | cover Xiaomi Mi 5s | cover Xiaomi Mi Mix | cover Xiaomi Redmi note 2 | cover Xiaomi Redmi 3 | cover Xiaomi Redmi note 3 | cover Xiaomi Mi 4s | cover Xiaomi Mi Max | cover Xiaomi Mi 5 | cover Xiaomi Redmi 3 pro | cover Xiaomi Redmi 5 Plus | cover Xiaomi Redmi 5A