Create Your Custom A5 And A5S Case
Everyone wants to protect their smartphone from damage and drops, but there are few that manage to do it with style. Personalizzalo lets you create the
customised Oppo A5 case
you have always wanted, the case that best represents you and that will make your mobile phone unique. Are you worried it might be difficult? It's not.
You can create your case quickly and easily
by following these steps:
Click on "Create" from the menu and choose the "case" icon.
Choose the Oppo brand and the A5/A5S model.
Upload a photo directly from your smartphone or PC, or you can choose an image from our artists' gallery.
Use the configurator to position the image as you prefer, modify the background or add text.
Complete the purchase and wait. Your customised A5 and A5S case will be delivered to your home in 72 hours!
HOW ARE OUR CUSTOMIZED A5 AND A5S CASES MADE?
watch the videos and discover our quality products
SOFT OPPO A5/A5S CASES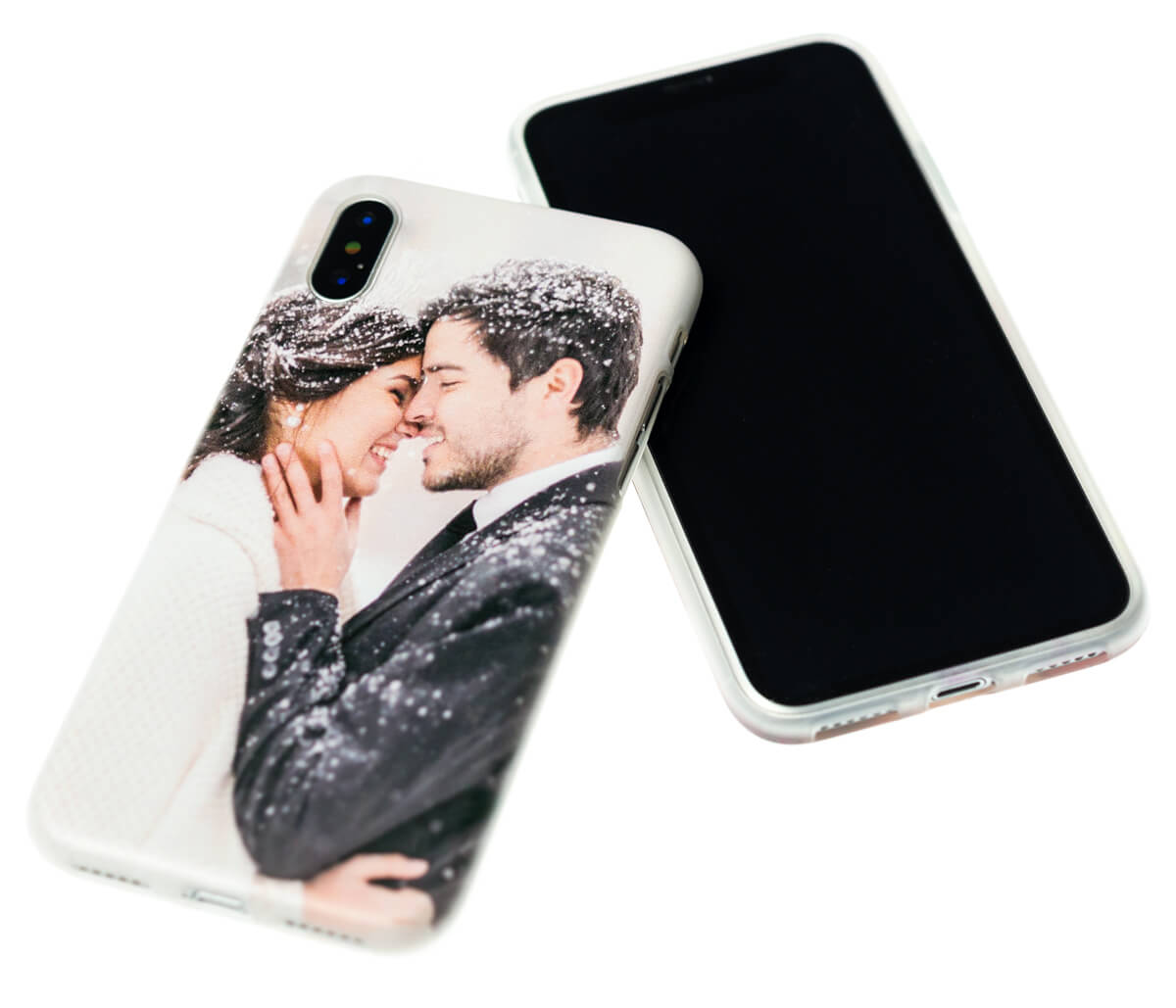 PROTECTIVE
The customised Oppo A5 case is made of TPU silicone, a material that is flexible but above all resistant. Designed to protect your smartphone and render it unique, this case covers all the borders of your Oppo 5 and is made with a 1-mm protective border on the front, which reduces the risk of scratches by up to 90%.
RESISTANT
The TPU silicone protects your customised A5 and A5S case from scratches and damage. Impact-resistant and capable of adhering perfectly to your mobile phone, this case is ideal for your prints, which will last even with intensive use.
SURPRISING
A perfect blend of beauty and practicality. You can make your customised Oppo A5 and A5S case unique by decorating it with your high-definition photos. Thanks to our printing techniques, they will always be bright and intense, amazing your friends!
Customize OPPO cases for a fantastic gift idea.
Have you been invited to a birthday party and you don't know what gift to take? No problem. A customised Oppo A5 and A5S case is a perfect gift that always amazes. You can customise it with a photograph of the recipient or a special moment, or with a fun image and even a celebratory message! Our cases are versatile gift ideas and are suitable for lots of other occasions as well as birthdays. You can give one as a gift for Valentine's day, for Christmas or for whenever you like, it will always be a hit!
As well as custom Oppo cases
With Personalizzalo you can create not only your customised Oppo A5 and A5S case, but whatever you want! Our modern printing techniques in fact allow you to customise cases for a wide range of smartphone brands, for MacBooks and iPads, and to decorate t-shirts and sweatshirts, shopping bags and even MINI-MEs! What are you waiting for? Let your imagination run wild and start creating!