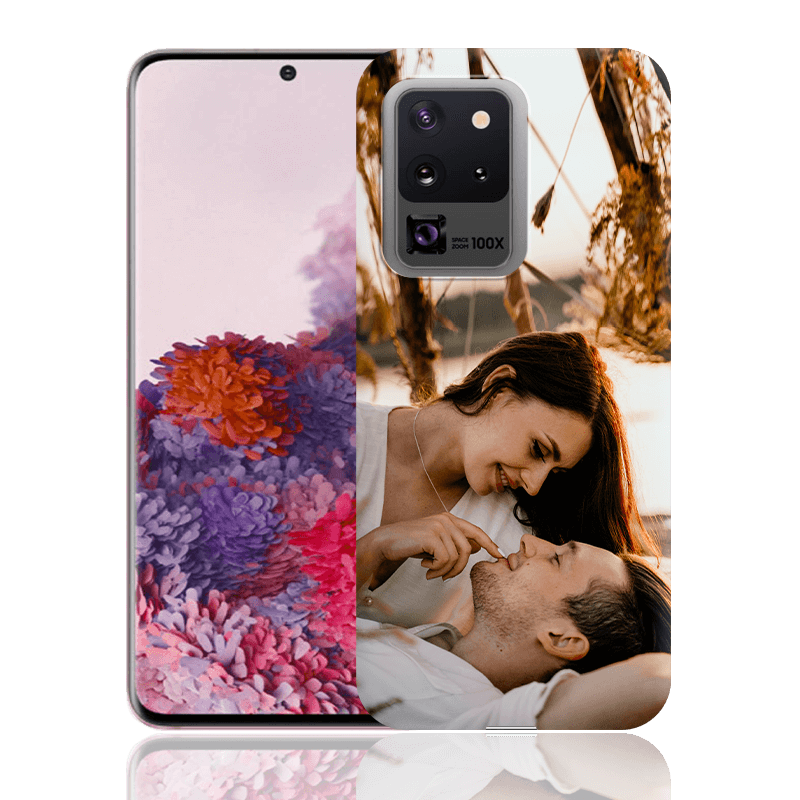 Create your custom Samsung Galaxy S20 Ultra case
If you are looking for a unique and
original Samsung Galaxy S20 ULTRA case
, Personalizzalo is the website for you. Just use our configurator, which you can access by choosing
CREATE
from the menu. There are just a few short and simple steps to take: choose the brand and model of your smartphone from all of the types available, then choose your photo or a design from those proposed by
Personalizzalo artists
. But that's not all! You can also position the image that you have selected as you prefer or add text to make your case even more personal. When you are happy with your customisation you
can complete your order and receive the case directly at home within 72 hours
.
HOW ARE OUR CUSTOMIZED GALAXY S20 ULTRA COVERS MADE?
watch the videos and discover our quality products
SOFT GALAXY S20 ULTRA CASE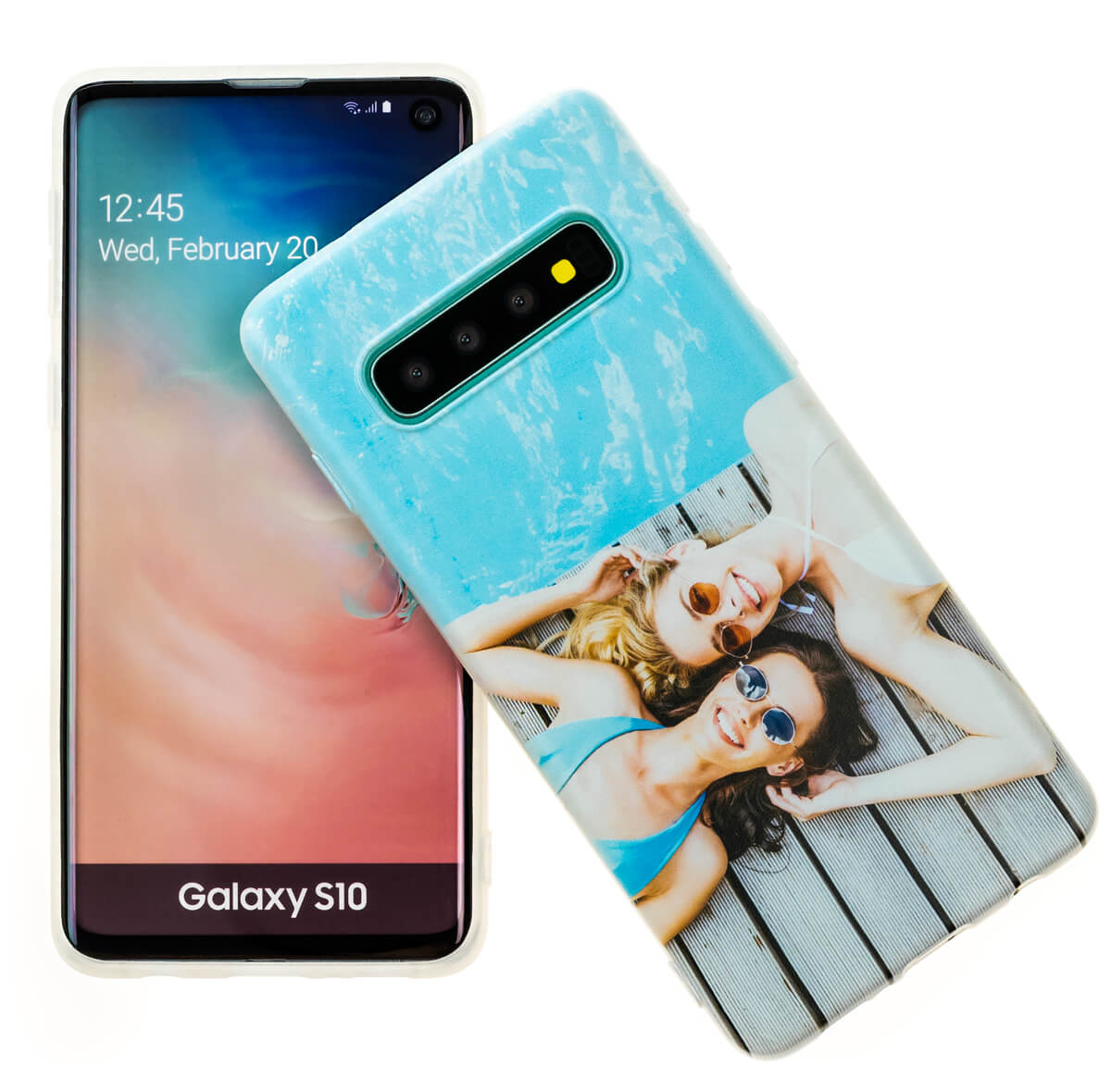 PROTECTIVE
The Samsung Galaxy S20 ULTRA soft case is a great classic case, light, flexible, indestructible and with a perfect fit. The soft TPU case even protects your smartphone screen from getting scratched, thanks to the 1-mm raised border and the plastic grip coating, which reduces the chance of the phone falling by 90%.
RESISTANT
The exceptional print quality of the customised Galaxy S20 ULTRA case guarantees an image that stays bright and sharp over time, keeping its quality unchanged.
SURPRISING
The soft case is a perfect blend of resistance and practicality. Light and flexible, it is the ideal accessory for people who use their smartphone every day. But that's not all. The incredible colour rendering of the high-resolution print process amazes everyone.
WALLET GALAXY S20 ULTRA CASE
CONVENIENT
If you are looking for a practical and versatile case, you can choose a personalised Galaxy S20 ULTRA book-style case. Fitted with a magnetic latch instead of a fiddly tongue, the book-style case can be extremely convenient if used as a stand to hold the phone in a raised position when watching multimedia content. Inside, it also contains a practical card holder.
HIGHLY PROTECTIVE
Designed to protect your smartphone in the best possible way, the Samsung Galaxy S20 ULTRA case reduces the risk of damage if dropped by 95%. The safety of your smartphone is guaranteed by the silicone inner case that surrounds it completely as well as by the eco-leather cover that covers it totally.
ELEGANT
The covering in elegant eco-leather, with its external stitching, is the ideal surface for our high-definition printing process. Our images stay sharp and bright over time
Custom Samsung Galaxy S20 Ultra case: a fantastic gift idea.
How often do you need to buy a gift but never manage to find anything that is right? Or maybe you have a good idea, but time is running out. Personalizzalo is ideal if you want to give a customised Galaxy S20 ULTRA case. You can choose a special photo, or one of the recipient. Have it printed in high resolution and you will receive it in just three working days.
Not only custom Samsung Galaxy S20 Ultra case
With Personalizzalo you can find the Samsung S20 ULTRA case that you have always wanted, and much more. In our catalogue, there are soft or book-style cases for a wide range of smartphone brands on the market, such as iPhone, HTC, Huawei, LG, Samsung and many others. Furthermore, our printing techniques, which allow long-lasting and high-definition results, can also be applied to other available products: MacBook covers, shopping bags, MINI ME, and sweatshirts and t-shirts for men, women and children. Find out how many products there are to customise. Click CREATE and let your imagination run wild!