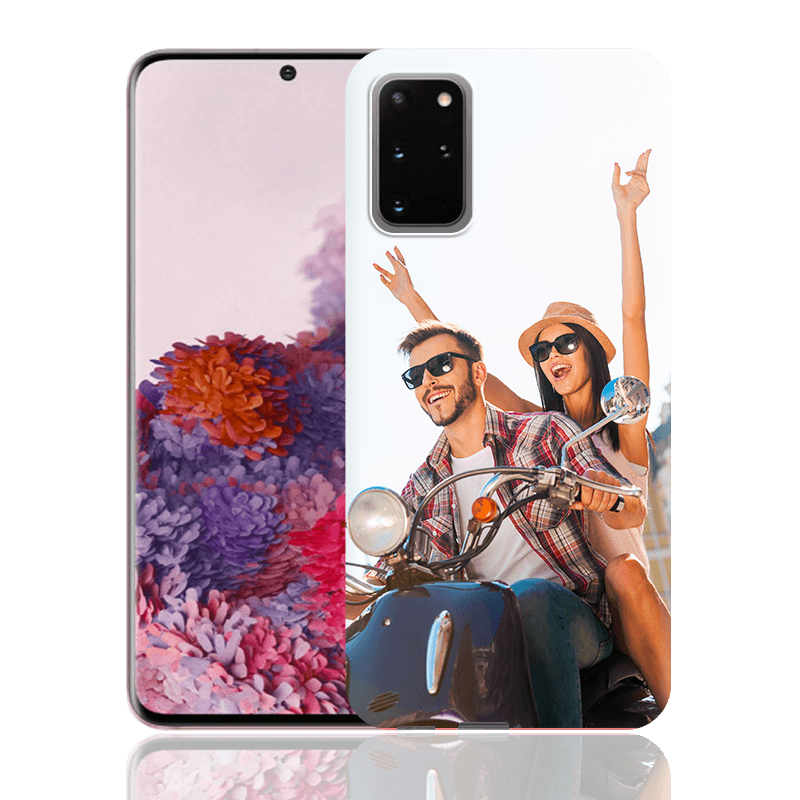 Create your custom Samsung S20 Plus cases

If you are looking for a way to lend a personal touch to your smartphone, Personalizzalo is the right website for you!
You can choose a design
by our artists or
use your own photo
and create a totally unique customised Galaxy S20 Plus case! Follow these steps:
Click on CREATE from the menu and choose CASE Look for the Samsung brand and the model S20 Plus
Choose the cover you prefer from the ones available
Now you can upload your photo from your smartphone or PC, or choose one of our designs from the artists' gallery
Modify your image: you can position it as you prefer and add text
Proceed with your purchase, and in 72 hours you will have your case in your hands!
HOW ARE OUR CUSTOMIZED GALAXY S20 PLUS CASES MADE?
watch the videos and discover our quality products
SOFT GALAXY S20 PLUS CASE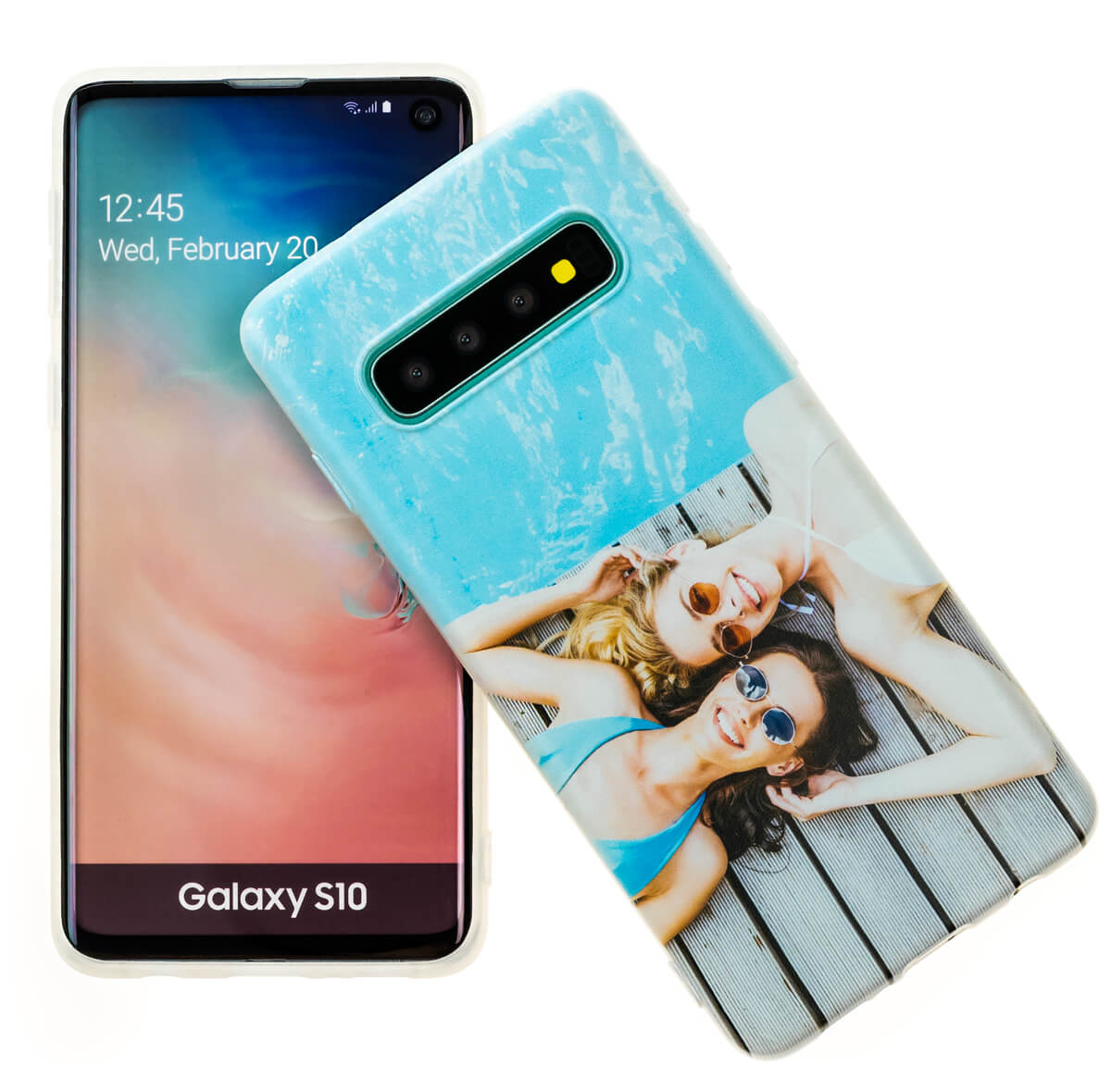 PROTECTIVE
A light case that also guarantees excellent protection. Thanks to the 1-mm raised border on the front, you can rest your smartphone on any surface, reducing the risk of the screen getting scratched. The Samsung Galaxy S20 Plus case is also coated in a high-grip plastic, reducing the possibility of the phone falling or being dropped by 90%.
RESISTANT
The photos we print on customised Galaxy S20 Plus cases are applied with an innovative technique: their brightness and sharpness are long-lasting.
SURPRISING
Customised Samsung S20 Plus cases are made in thermoplastic polyurethane (TPU), which is light, slim, flexible and resistant. Perfect for daily use, it will amaze you!
WALLET GALAXY S20 PLUS CASE
CONVENIENT
The Samsung Galaxy S20 Plus book-style case is much more than a simple case: when necessary it can be folded and used as a stand for watching multimedia content in a raised position. And that's not all! This case also has a convenient card holder and a practical magnetic closure.
HIGHLY PROTECTIVE
In terms of protection, the customised Samsung S20 Plus book-style case is unmatched. It encloses the telephone in a silicone inner case that holds it firmly and surrounds it entirely with a cover in eco-leather that reduces the risk of damage by 95%.
ELEGANT
The eco-leather coating and the detailed stitching lend an elegant touch to the book-style case. The high-definition printing renders it unique and precious.
Custom Samsung Galaxy S20 plus case: a fantastic gift idea.
Do you always find yourself short of ideas and with no time to buy a present every time a special occasion comes around? Customised Samsung Galaxy S20 cases are just for you: in a few minutes you can create an original and always useful gift, which is sure to make an impression. Create your cover immediately, it will be delivered to your home in 72 hours!
Not only custom Samsung Galaxy S20 cases
With Personalizzalo you can make original cases for more than 20 brands and hundreds of models of smartphone. But that's not all! On Personalizzalo, as well as customised Samsung Galaxy S20 cases, you can also decorate MINI ME and a wide range of clothing items as you like, for men, women and children.