Create your custom Samsung Galaxy A21 and A21S cases
Do you have a beautiful smartphone that you would like to protect, perhaps even giving it a personal touch? Don't know how to find the exact case you want? You've come to the right place! Personalizzalo allows you to create the custom Galaxy A21 and A21s case of your dreams in just a few simple steps. Here's what you need to do:
Click on the "create" button and select "case";
Select the Samsung brand or search for the model directly in the search bar;
Upload a photo from a smartphone or PC, or choose one from the large selection in our artists' gallery;
Position the image as you like and, if you want, add backgrounds and text;
Confirm the order
Now all you have to do is wait! The Samsung A21 and A21s case will be yours in just 72 hours!
HOW ARE OUR CUSTOMIZED GALAXY A21+A21S MADE?
watch the videos and discover our quality products
SOFT CASES SAMSUNG GALAXY A21+A21S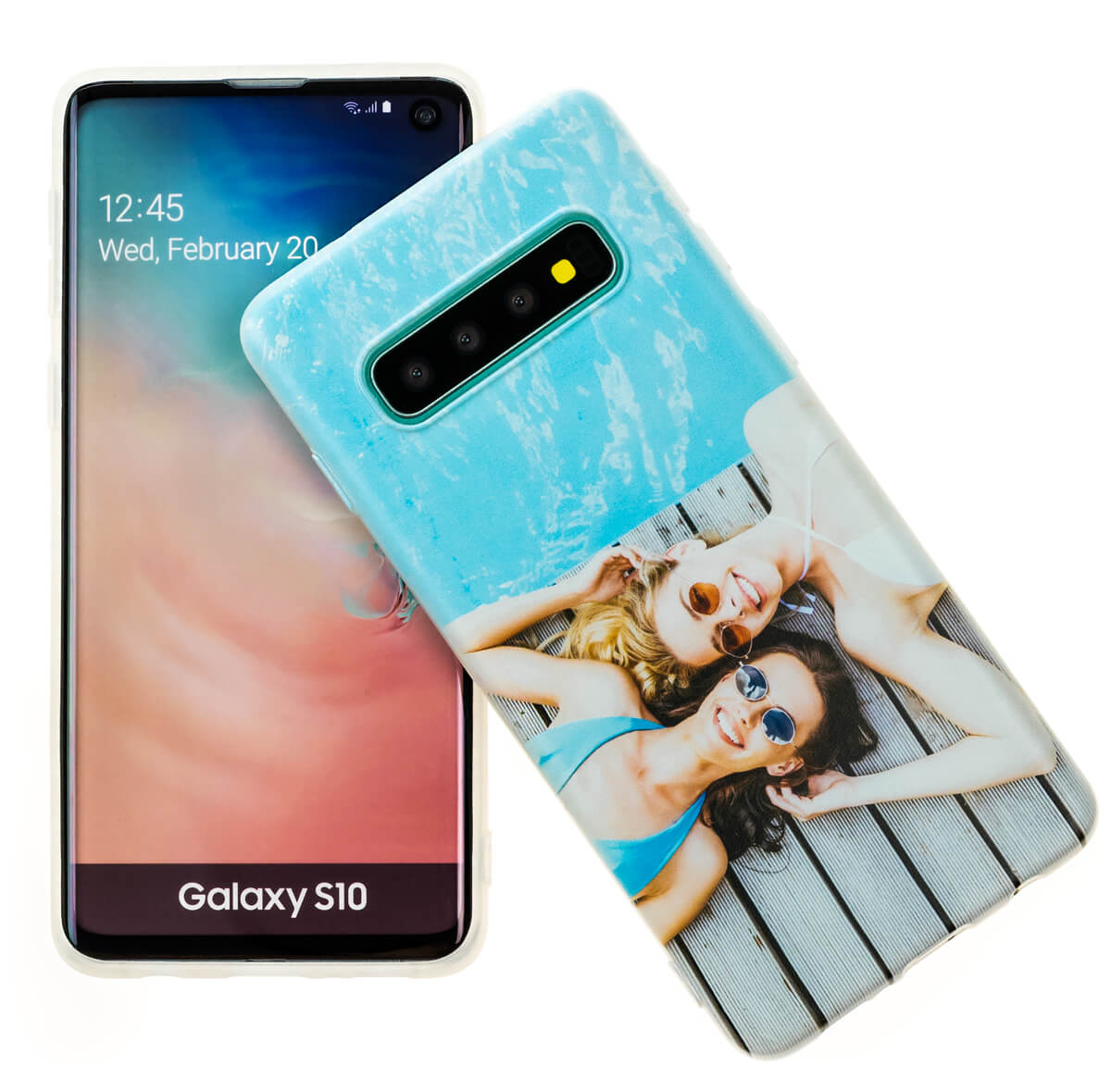 PROTECTIVE
Comfortable and lightweight, the soft case is a classic for those who want to keep their smartphone safe without worrying. It has a raised border and a grip that reduces the risk of falling by 95%!
RESISTANT
The case is made of TPU silicone, which guarantees incredible durability and resistance. In addition, the high-quality photo printing guarantees bright colours even after months of intensive use!
SURPRISING
The personalised Galaxy A21 soft case is ideal for those looking for a convenient, safe and reliable case. The high quality photos will amaze all your friends with their bright colours and incredible definition!
Custom Galaxy 21 and 21S cases: a fantastic gift idea.
Do you want to give a unique gift to a special person, but can't find anything that satisfies you? Personalizzalo has the right idea for you! With our configurator, you can create a personalised case with a souvenir photo that has a special meaning for the recipient and will constantly remind them of you. You don't even have to worry about picking the gift up, as you can have the case sent directly to your home. How convenient!
Not only custom Galaxy A21+A21S cases
Have you created your custom case but still want to be creative? Personalizzalo offers you a wide range of other products from its catalogue, such as iPad/tablet or MacBook cases, or convenient shopping bags. You can also customise clothes for men, women and children, or even create fun MINI-MEs from hundreds of different base models. What are you waiting for? Let your imagination run wild!