Make a Xiaomi Redmi 9T case with your favourite photo!
Have you ever wanted to protect your smartphone with a case that is not anonymous and the same as all the others? Why buy a case that says nothing about you, that doesn't reflect your personality? Personalizzalo is for all those people who want to prevent the risk of damage to their mobile phones with a custom Redmi 9T case!
Have a go at creating your case
; all you have to do is follow these steps:
Click on the "Create case" button and choose the Xiaomi brand
Look for the Mi 9T or 9T Pro model from all of those available
What type of case do you want to create? Choose your favourite!
Upload the photograph that you have chosen from your computer or mobile phone, or choose a design from our artists' gallery
Make the most of the configurator's potential: position the image, add text or backgrounds and see a preview of how your case will look
Complete the purchase and wait. Your customised Xiaomi 9T and Mi 9T Pro case will be delivered to your home in 72 hours.
HOW ARE OUR CUSTOMIZED XIAOMI REDMI 9T COVERS MADE?
watch the videos and discover our quality products
SOFT REDMI 9T CASE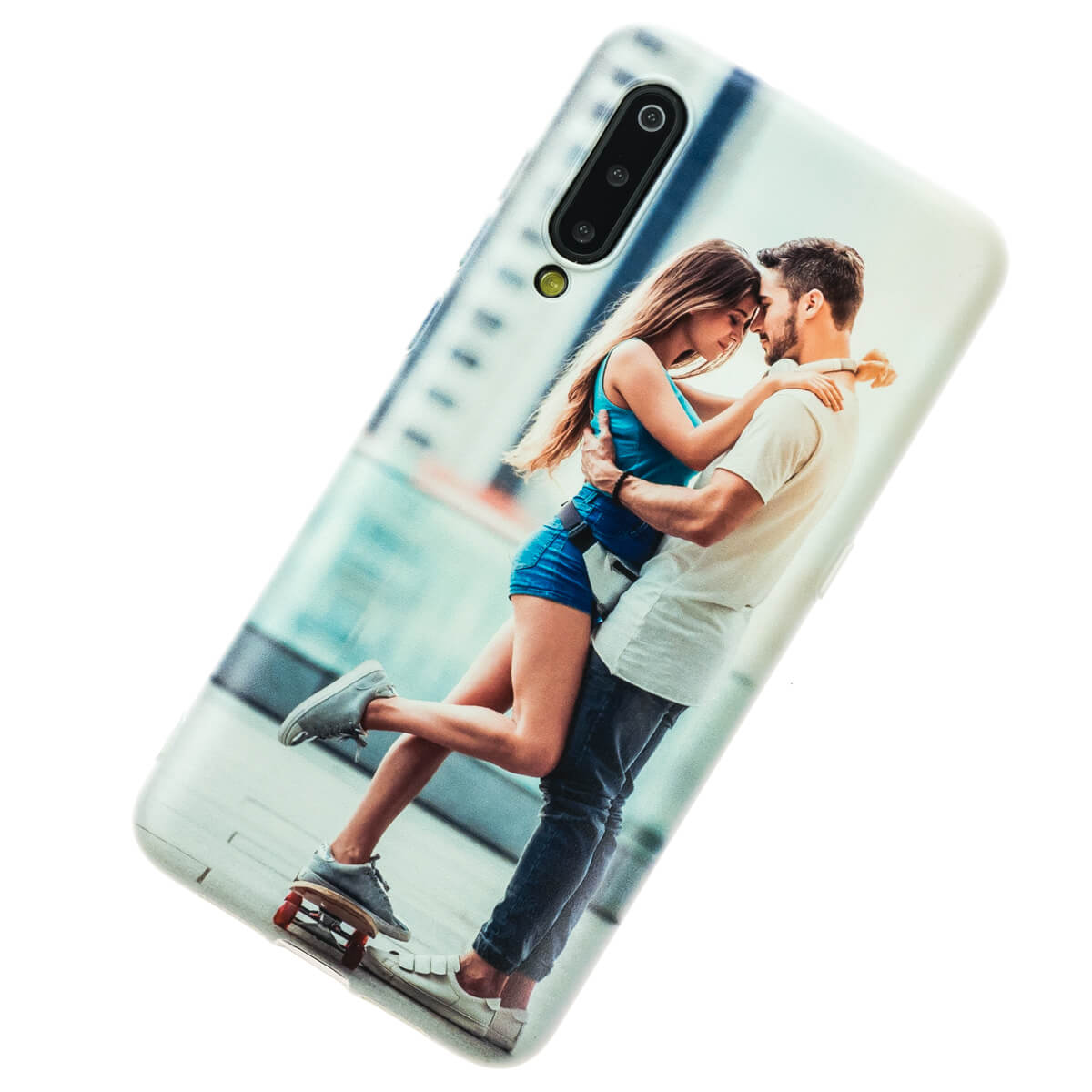 PROTECTIVE
Custom soft Redmi 9T and Mi 9T Pro cases have a classic design, but are made entirely from TPU silicone, an extremely light material that is resistant and elastic. As well as being practical and easy to put on, the soft case also offers excellent protection. A 1-mm raised border on the front lets you rest the smartphone on a surface without risking scratching the screen, while a grip coating reduces the risk of the phone being dropped by 90%.
RESISTANT
A mobile phone case can be convenient and original, but if it wears out easily, what use is it? The soft Xiaomi 9T and Mi 9T Pro cases are resistant and reliable, just like the images that we print on the surface. They stay bright and defined even after intense use.
SURPRISING
The custom Mi 9T Pro case is really slim and is so practical that you will forget you have it in your pocket. The high-definition prints and the incredible colour rendering will never cease to amaze you!
Customize Xiaomi Redmi 9T cases for a fantastic gift idea.
What better gift idea than a custom Redmi 9T and Mi 9T Pro case? It protects the smartphone, it is always useful, it lets you use your imagination and creativity, and above all it can be ordered directly from home and delivered quickly. The custom Mi 9T Pro case is a perfect gift for a birthday party, name days, for Christmas, Saint Valentine's day and for all those occasions in which you want to surprise a special person.
As well as custom Xiaomi Redmi 9T cases
You've finished creating your Redmi 9T and Mi Pro case and you want to do more? Did you know that Personalizzalo's configurator and printing system lets you customise cases for more than 700 mobile phone models, cases for iPads and tablets, cases for MacBooks, t-shirts for men, women and children, shopping bags and even create a MINI-ME that looks like you? What are you waiting for? Let your imagination run wild and start creating!