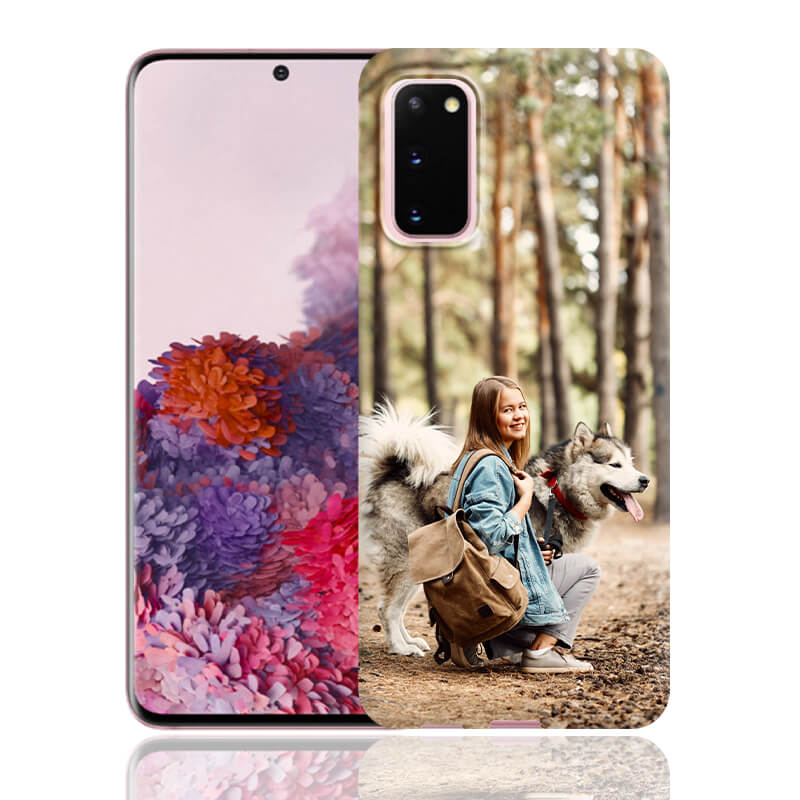 Create your custom Samsung S20 cases

Creating and customising your cover for Samsung S20
is child's play with the Personalizzalo configurator. Let your imagination run wild and create a totally unique Samsung Galaxy S20 case! Just follow these simple steps:
Click on the "Create" button, select "Case", and choose the brand of your smartphone.
Look for your Samsung S20 model in the catalogue.
Choose the type of case that you want to make from those available.
You can upload an image directly from your PC or smartphone or use the designs by our artists.
Have fun and modify the image as you like! You can add text, effects, or change the colours.
Order your customised Samsung S20 case; you will receive it in 72 hours.
HOW ARE OUR CUSTOMIZED GALAXY S20 CASES MADE?
watch the videos and discover our quality products
SOFT GALAXY S20 CASE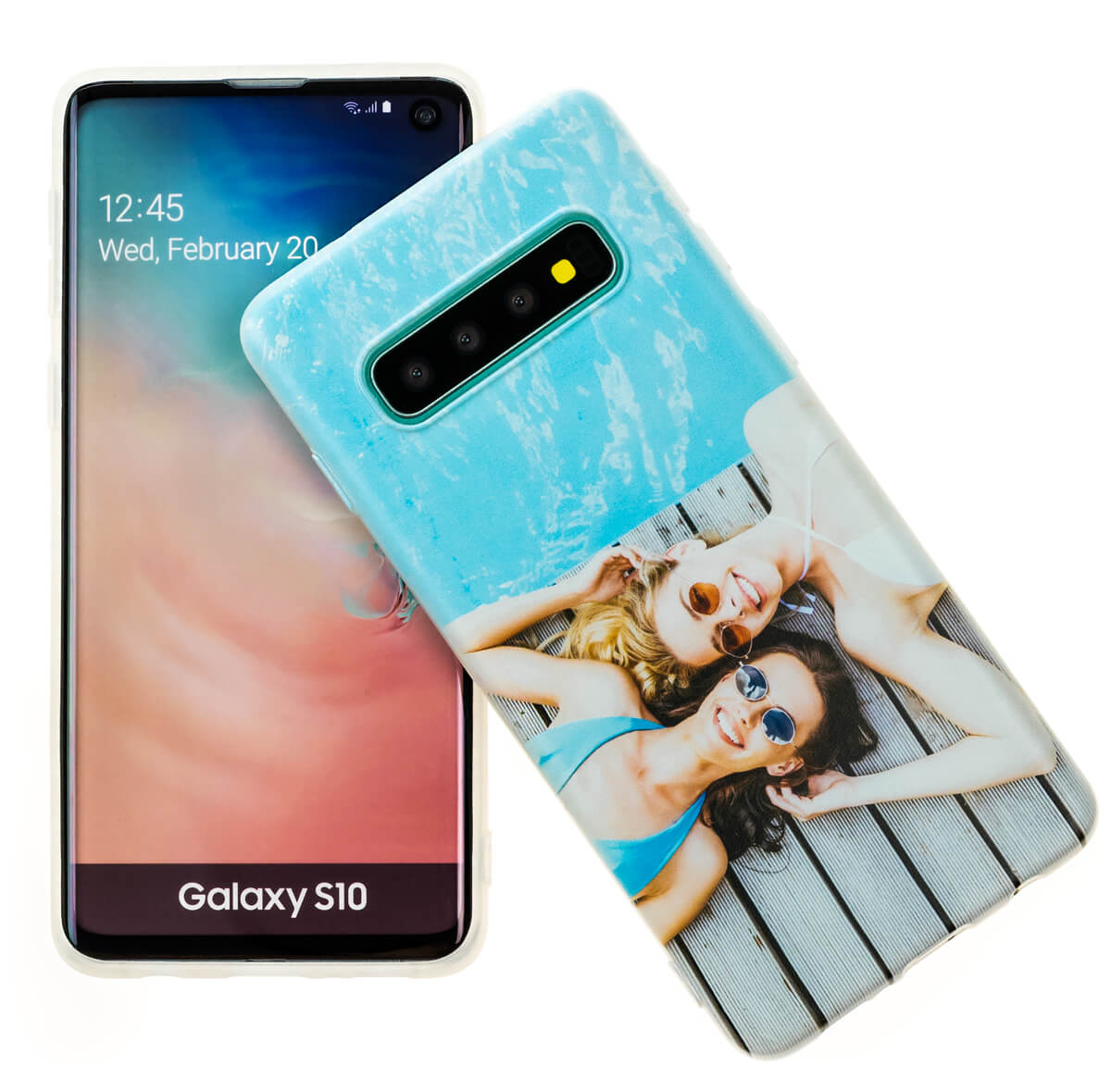 PROTECTIVE
Customised Samsung S20 TPU silicone case: easy to apply thanks to its flexibility, it offers a level of grip that protects your Samsung smartphone, reducing the probability of being dropped by 90%. Furthermore, in order to guarantee the utmost safety, it has a raised border that protects the camera lens
RESISTANT
Flexible and versatile, the soft cover also guarantees excellent durability. The printed images, which fade out at the edges and are printed with a high-quality technique, are long-lasting and resistant to wear.
SURPRISING
Its light weight and notable practicality make this cover an excellent choice for everyday use. The quality of the high-resolution printing lends prestige to the case.
WALLET SAMSUNG GALAXY S20 CASE
CONVENIENT
Multipurpose and elegant, the book-style case for Samsung Galaxy S20 can be used as a convenient stand for watching multimedia content thanks to the three internal folds. The card slot and the tongue-free magnetic latch render the cover even more practical.
HIGHLY PROTECTIVE
The silicone inner case that covers the smartphone, even on the edges, and the covering in eco-leather offer almost total protection, reducing the risk of damage by 95%.
ELEGANT
The high-definition print quality, guaranteed to be long-lasting, enhances the elegant eco-leather covering. The external raised stitching lends a touch of class to the case, creating an artisan look.
Galaxy S20 case, an original gift idea
Are you looking for an original and striking gift, but don't know what to give? Are you in a hurry and short of ideas? A customised Samsung cover could be a perfect solution to your problems. Choose a special photograph to give, the model of mobile phone and the type of case you prefer. Any occasion could be perfect for a special and useful gift: a customised case is a lasting gift that is always close to hand!
As well as custom S20 case
Would you like to print other photos? Have you seen a design by our artists that you love? Don't worry, you can create lots of other customised objects as well as Samsung cases. Just click on the "create" button and choose from cases, clothing, Mini Me and bags. This way, you can render your MacBook case and T-shirt unique, and even create a mini toy copy of yourself!