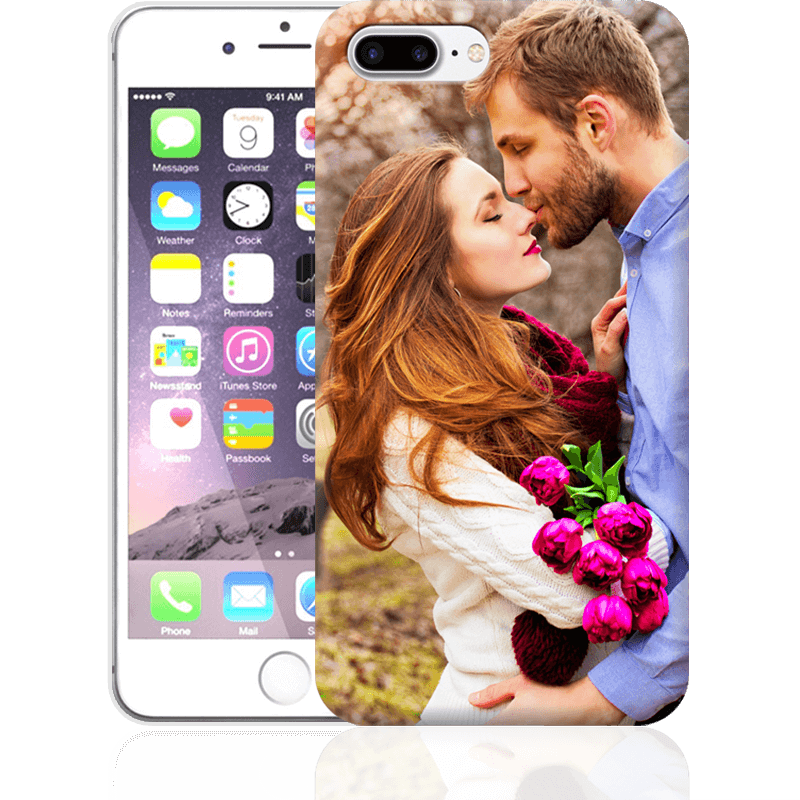 CUSTOM IPHONE 7 PLUS CASES
Create your custom iPhone 7 plus case in just a few simple clicks!
Thanks to the simple Personalizzalo application, you can create your own custom case for your iPhone 7 plus with your favourite photograph. Here is how to create a fantastic and truly original iPhone 7 plus case:
select the brand 'Apple' from the options available;
select the model 'iPhone 7 plus' from the choice of devices;
upload a photo from your computer or smartphone, or choose an original artist's design from our gallery;
position the image as you would like it on the case template;
.. and the job is done!
The custom case for your iPhone 7 plus will be delivered to your home, or to whomever you choose, within 72 hours!
Custom iPhone 7 Plus Cases:
Details make difference
Elegance and Protection with the Leather Case
For your iPhone 7 plus, fabulous leather cases are available to customise to add an original touch to your smartphone, without compromising the elegance. The leather iPhone 7 plus cases are ideal for those who keep their smartphones in their bags or backpacks as, thanks to their flip wallet cases, the screen is protected, as well as the front part of the device.
SOFT CASE
IPHONE 7 PLUS
An indestructible classic, which protects your iPhone from knocks, scratches and small falls, easy to apply and practical to use.
WALLET CASE
IPHONE 7 PLUS
For those who want to protect their device with elegance, also covering the screen, while maintaining a truly unique style!
Custom iPhone 7 Plus case, great gift idea!
The custom iPhone 7 plus cases are also a great gift idea for any occasion! So, what are you waiting for? Create your own custom iPhone 7 plus case now!