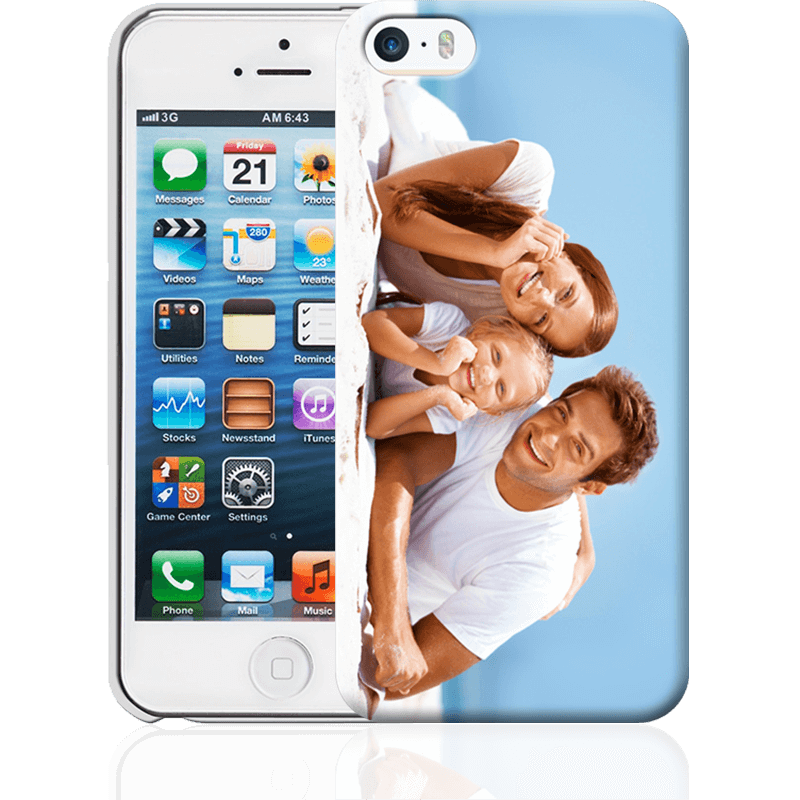 Create your custom case in just a few simple clicks!
With Personalizzalo, you can create your very own custom iPhone 5 cases! Combine the simple elegance of your iPhone 5 with an original and unique custom case. It's easy:
select the brand 'Apple' from the options available;
select the model 'iPhone 5' from the choice of devices;
upload a photo from your computer or smartphone, or choose an original artist's design from our gallery;
position the image as you would like it on the case template;
.. and the job is done!
The custom case for your iPhone 5 will be delivered to your home, or to whomever you choose, within 72 hours!
Custom iPhone 5 Cases:
Details make difference
Elegance and protection with our cases!
Our iPhone 5 cases are made of hard silicone that protects your device from bumps and scratches, covering all of its sides and even a small front part, so you can place your phone with the screen side down without ruining it. We print our custom iPhone 5 cases using an innovative process that ensures a high-quality result and brilliant colors that don't fade over time or due to a frequent use.
SOFT CASE
IPHONE 5
The indestructible classic, which protects your iPhone from knocks, scratches and small falls, easy to apply and practical to use.
HARD-SHELL GLOSSY CASE
IPHONE 5
Rigid, slim and resistant, with printing right up to the border and a fantastic glossy effect, which renders colours ultra-vivid and bright.
WALLET CASE
IPHONE 5
For those who want to protect their device with elegance, also covering the screen, while maintaining a truly unique style!
Custom iPhone 5 cases, a great gift idea!
The custom iPhone 5 cases are a fantastic gift idea suitable for any occasion, like birthdays, anniversaries, graduation parties, name-days and many others. Surprise your loved ones with this truly unique gift idea that will leave them literally speechless!