Create your custom iPhone 12 Pro case

With Personalizzalo you can
protect your iPhone
and at the same time transform it into an original and unique object made especially for you! Creating custom iPhone 12 Pro cases is child's play. You can do it anywhere in just a few minutes. All you need is a smartphone or a PC and an internet connection. Here's how you do it:
Click on "Create" in the menu at the top of the screen and select the option "Case".
Choose the brand Apple and then the model iPhone 12 Pro.
Choose one of your photos and upload it directly from the smartphone or PC, or choose a design from our Artists' Gallery.
Position the image as you prefer and have fun with our configurator.
Complete the purchase and wait 72 hours, you will receive your custom iPhone 12 Pro case directly at home!
HOW ARE OUR CUSTOMIZED IPHONE 12 PRO COVERS MADE?
watch the videos and discover our quality products
SOFT IPHONE 12 PRO CASES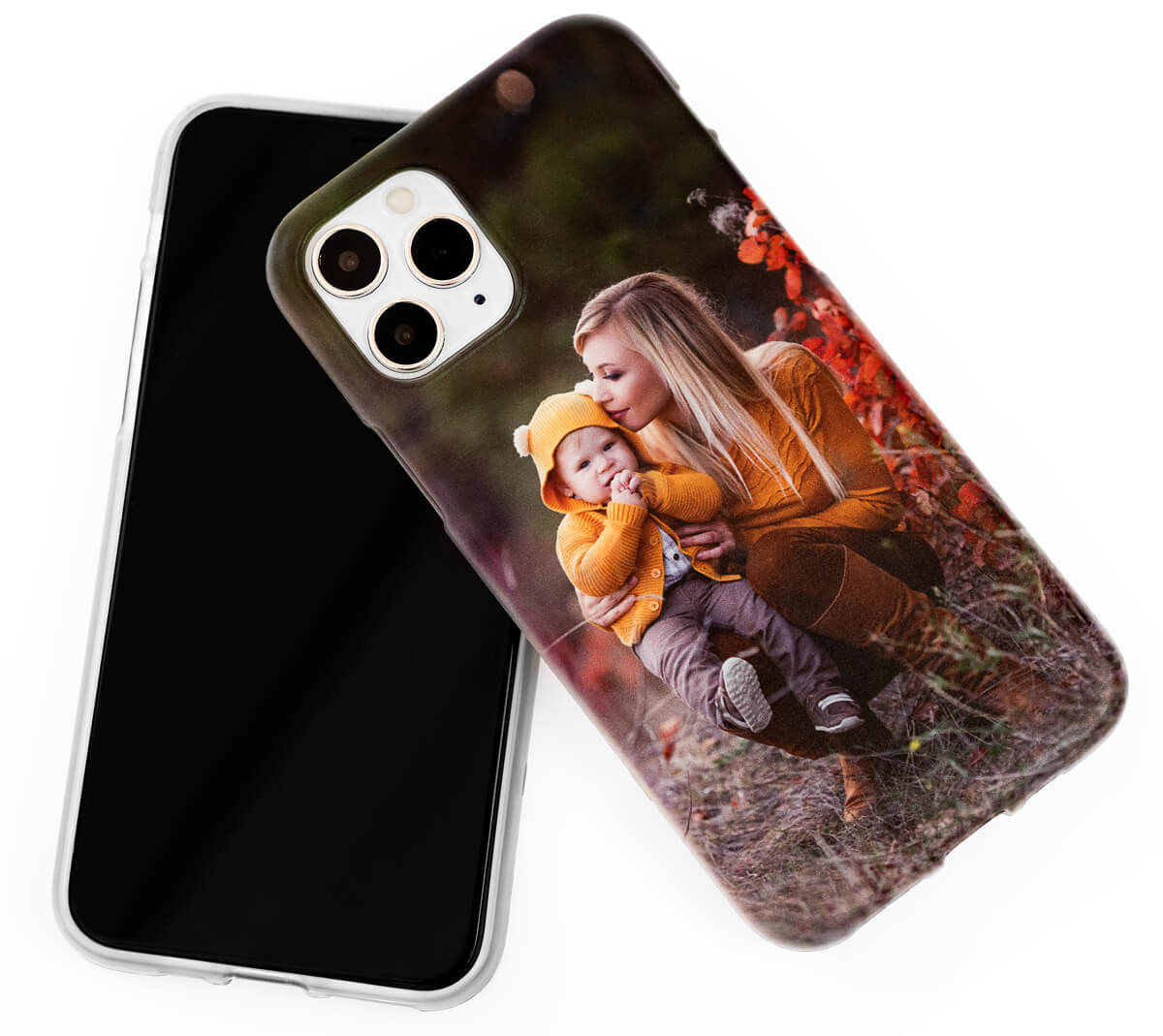 PROTECTIVE
The custom iPhone 12 Pro cases are made in pure TPU silicone, a new-generation material that is elastic and resistant. With their raised borders (1 mm) and grip coating, they reduce the risk of the phone being dropped or scratched.
RESISTANT
Practical and resistant, custom iPhone 12 Pro cases are particularly resistant to scratches and impact. These soft covers have a memory foam effect and guarantee great durability, even for the print quality.
SURPRISING
Amaze yourself with the great quality of the details on the custom iPhone 12 Pro case: with precise cut-outs in line with connection ports, the soft case is customised with an intense and brightly coloured image!
WALLET IPHONE 12 PRO CASE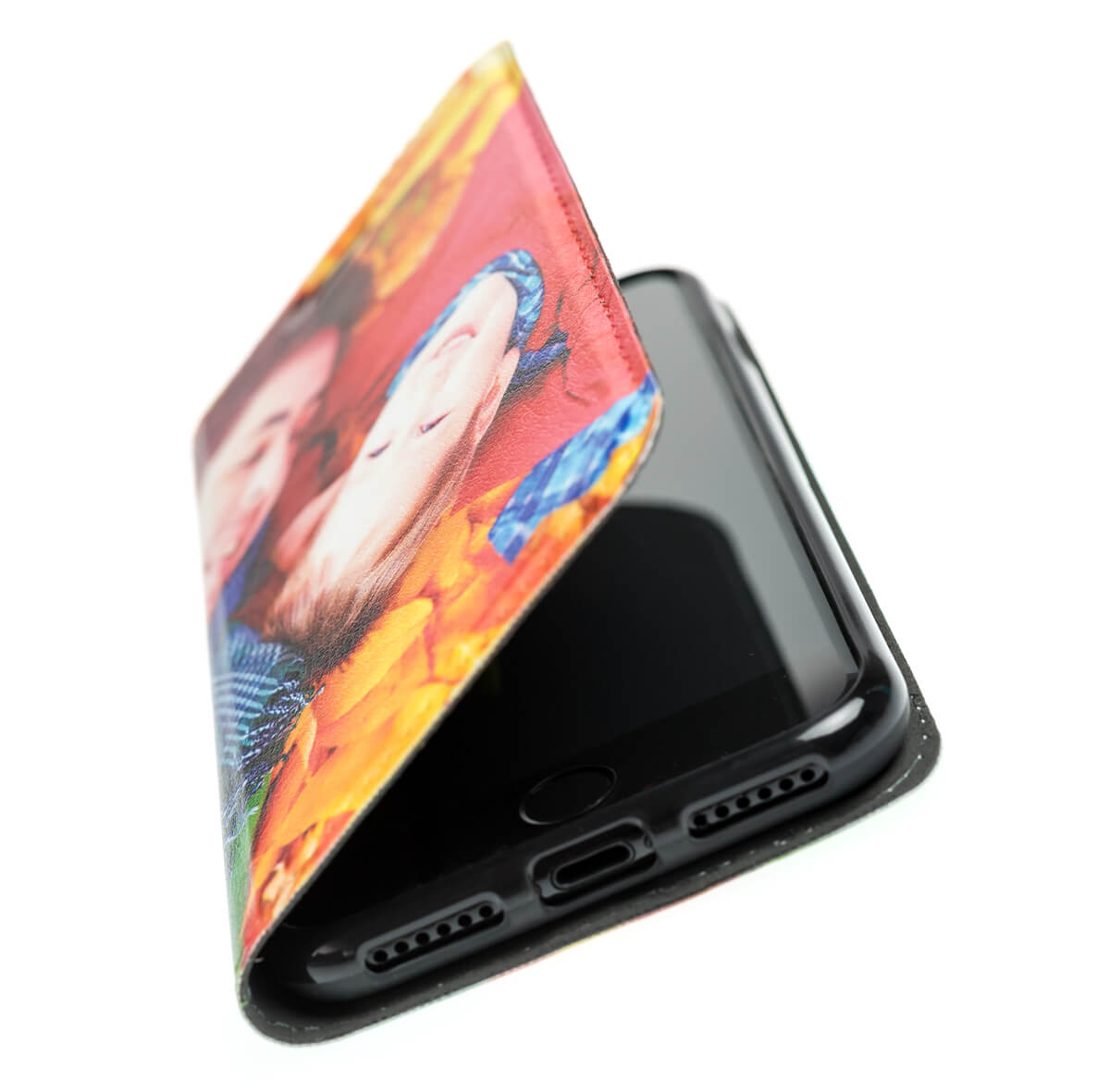 CONVENIENT
These custom cases for the iPhone 12 Pro are particularly versatile and easy to use. They efficiently protect the display, are fitted with card holders and can even be folded, becoming practical stands for watching videos!
HIGHLY PROTECTIVE
All-round super protection. The custom iPhone 12 Pro book-style cases surround your device in a silicone shell, while a soft eco-leather grip cover protects the display, reducing the risk of breakages by 95%.
ELEGANT
The soft and high-quality eco-leather and the incredible print quality make these custom iPhone 12 Pro cases such precious objects... elegant and striking products thanks to the colours that remain intense even after extensive use!
Custom iPhone 12 Pro case for a fantastic gift
Have you ever had to give a gift to someone special and found yourself sort of ideas and time? Don't worry, Personalizzalo is the website for you! Thanks to our configurator, with just a few clicks you can create an iPhone 12 Pro case customised with a photo to dedicate to the recipient and receive it in just 72 hours! for Christmas, for a birthday, for Valentine's day or for any special occasion you want!
Not only custom iPhone 12 Pro case
The Personalizzalo configurator is so efficient and versatile that we have even decided to print on other objects, which can all be customised! Try it out right now and start having fun customising cases for more than 700 models of smartphone, for MacBooks, iPads and tablets, creating custom clothing in whatever size you want, or even shopping bags and fantastic MINI-MEs!