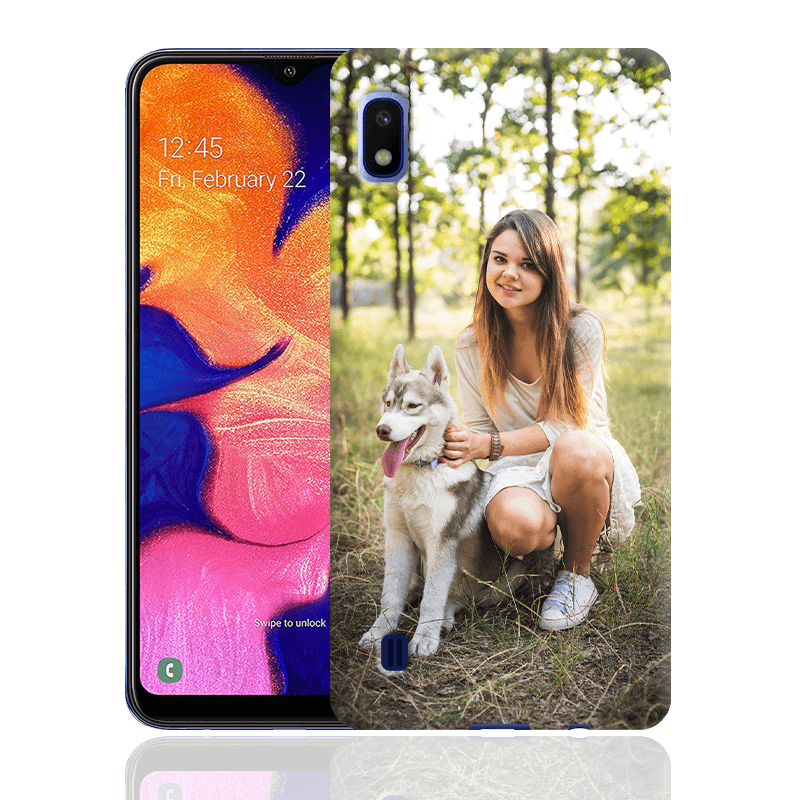 Create your custom Samsung Galaxy A10 cases
Customising your Samsung Galaxy A10 case has never been easier. With Personalizzalo
you can create original cases
and decorate them with your photos, it's really easy:
To start, click on "create" from the Personalizzalo menu and choose the brand of your smartphone.
Look for the Samsung A10 model.
Choose the case you prefer.
You can upload a photo from your smartphone or PC or choose a design by our artists.
If you want, you can position the image as you prefer, or add coloured backgrounds and text.
You can order your cover; it will be delivered to your home in 72 hours!
HOW ARE OUR CUSTOMIZED GALAXY A10 CASES MADE?
watch the videos and discover our quality products
SOFT GALAXY A10 CASE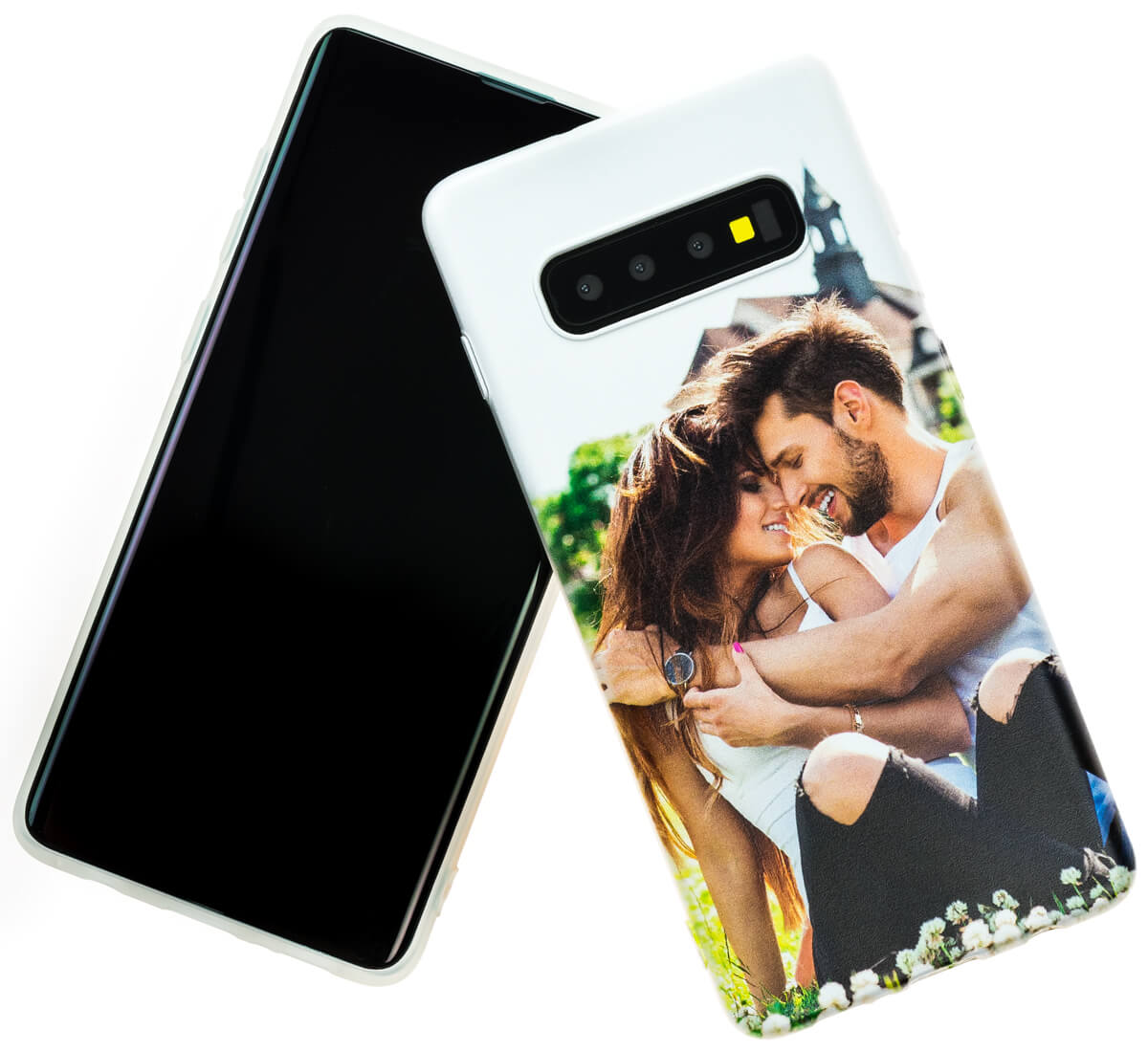 PROTECTIVE
The customised Samsung Galaxy A10 case, classic and resistant, is made entirely in TPU silicone. Flexible and indestructible, it has a front raised border of 1-mm that will protect your screen from scratches, while an external grip coating reduces the risk of the phone being dropped by 90%.
RESISTANT
The soft Samsung A10 case is functional and resistant. The customised image is printed with a very high resolution on quality material, in order to make sure it will last for a long time.
SURPRISING
A traditional case, but with amazing quality. TPU silicone is extremely light and flexible, guaranteeing protection and rendering this case ideal for daily use. The exceptional print quality, sharp and bright, has a resolution that will astound everyone!
Samsung Galaxy A10 case, an original gift idea
If you are looking for an original gift that stands out from all the others, then you are on the right website! With the customised Samsung Galaxy A10 case, you can't go wrong: thanks to the Personalizzalo configurator, you can customise all the cases you want, and turn them into perfect gift ideas for birthdays, graduations, romantic anniversaries and many other celebrations.
As well as custom Samsung A10 case
Personalizzalo offers more than just Samsung Galaxy A10 cases, with cases for more than 20 brands and 700 models of smartphone: iPhone, Huawei, Samsung, LG, and many more... all you have to do is find yours! Thanks to our printing technique, you can customise lots of other items, like MacBook cases, shopping bags, MINI ME and clothes for men, women and children. What are you waiting for, let your imagination run wild!