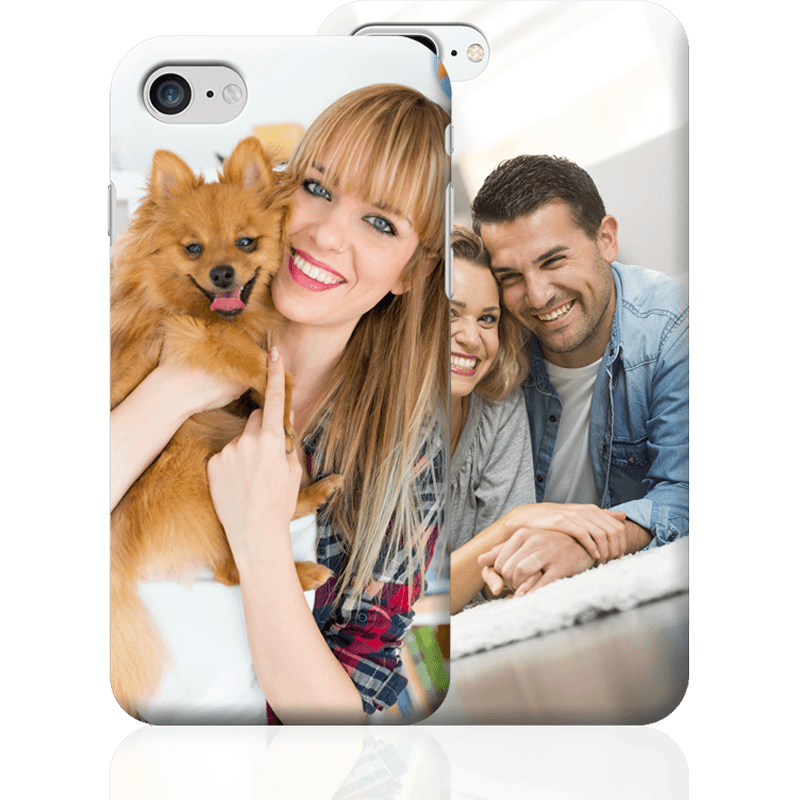 Create custom iPhone cases for your smartphone!
Personalized cases for iPhones – now possible with Personalizzalo! Get started now to create your own custom case; it's so easy to follow the simple steps of our online app:
Select the model of your iPhone;
Upload your photo;
Crop, rotate, and adjust your image with our template;
… and that's it!
Your custom iPhone case will be delivered to your home in no more than 72 hours!
Custom iPhone Cases:
Details make difference
Elegance and protection with our cases!
We print our custom iPhone cases with a process that ensures a high quality result, with perfect color rendition. Your favorite photo will be bright and defined, and your case won't fade with time or use!
Looking for an original gift idea? Choose a custom cover
The custom iPhone cases are a perfect gift for any occasion: birthdays, anniversaries, graduations, etc! Impress everyone with this unique and original gift!
COLLABORATE WITH PERSONALIZZALO
If you are a sector professional or a retailer, and you are interested in offering a mobile phone case or accessory customization service in your store, CONTACT US by using the dedicated form, entering all the necessary information. Our staff will contact you as soon as possible to give you all the necessary information.
On Personalizzalo you can create... ARTISTIC CASES!
Selected Italian artists have created a series of original, unique and exclusive graphics with which to customize your cases! Visit the artist area and discover the image gallery, where you can choose your favourite image!