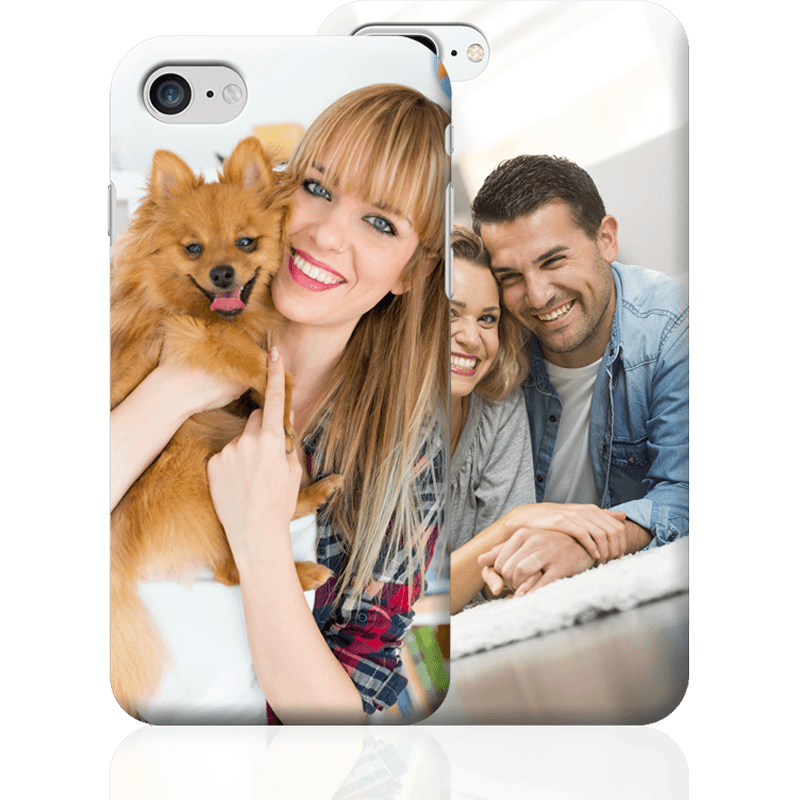 Create custom iPhone cases for your smartphone!
Personalized cases for iPhones – now possible with Personalizzalo! Get started now to create your own custom case; it's so easy to follow the simple steps of our online app:
Select the model of your iPhone;
Upload your photo;
Crop, rotate, and adjust your image with our template;
… and that's it!
Your custom iPhone case will be delivered to your home in no more than 72 hours!
Custom iPhone Cases:
Details make difference
Elegance and protection with our cases!
We print our custom iPhone cases with a process that ensures a high quality result, with perfect color rendition. Your favorite photo will be bright and defined, and your case won't fade with time or use!
Looking for an original gift idea? Choose a custom cover
The custom iPhone cases are a perfect gift for any occasion: birthdays, anniversaries, graduations, etc! Impress everyone with this unique and original gift!
COLLABORATE WITH PERSONALIZZALO
If you are a sector professional or a retailer, and you are interested in offering a mobile phone case or accessory customization service in your store, CONTACT US by using the dedicated form, entering all the necessary information. Our staff will contact you as soon as possible to give you all the necessary information.
On Personalizzalo you can create... ARTISTIC CASES!
Selected Italian artists have created a series of original, unique and exclusive graphics with which to customize your cases! Visit the artist area and discover the image gallery, where you can choose your favourite image!
IPHONE 8 AND IPHONE 8 PLUS
The latest models from Apple, available on the market since the Autumn of 2017, offering a wide range of innovations, including the highest levels of hardware, a large display, a water-resistant body and a built-in fingerprint-scanning system. If you can't resist this model, you can make a truly unique iPhone 8 case: choose Personalizzalo and make custom iPhone 8 and iPhone 8 Plus cases, to protect your style... in style!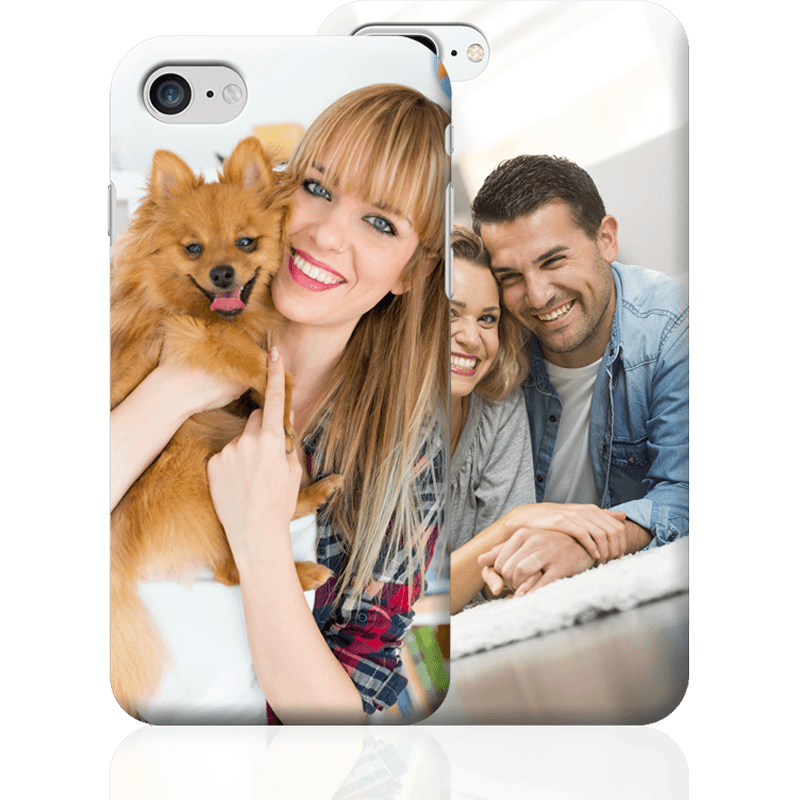 IPHONE 6 AND IPHONE 6 PLUS
These models were the foundation for the development of the iPhone 6S, but lack nothing in terms of functionality: iOS 8; an 8-megapixel camera for taking high-resolution photographs; excellent Wi-Fi and GPS connectivity. If you a looking for a custom solution to render your iPhone 6 and iPhone 6 Plus a unique and original object, choose Personalizzalo: you can make custom iPhone 6 cases and receive them in 72 hours!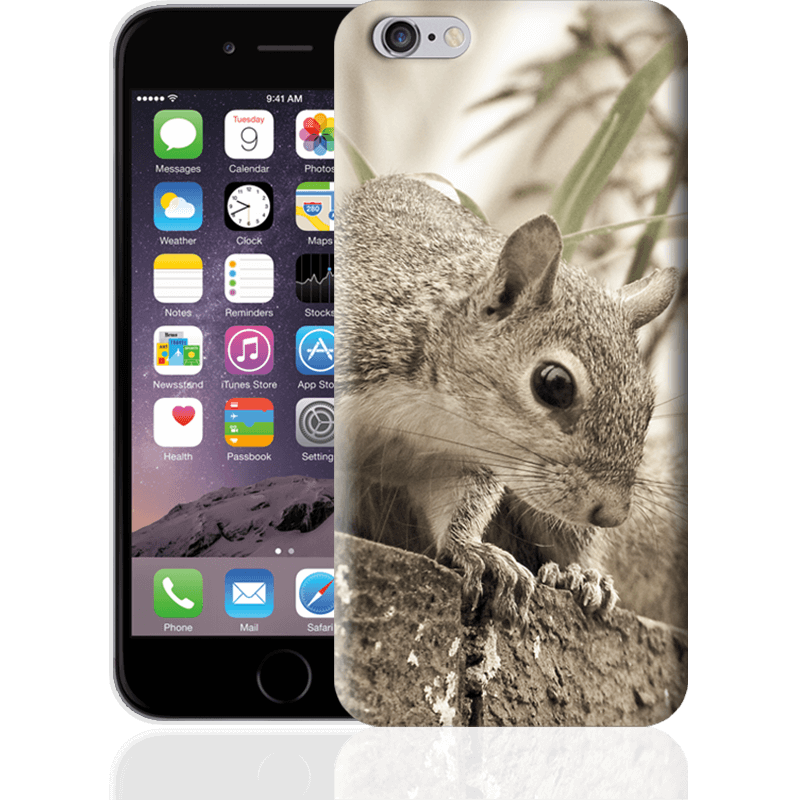 IPHONE 7 AND IPHONE 7 PLUS
Both models have an excellent advanced camera system; the iPhone 7 Plus model also has two external cameras, for taking even greater photographs. Both models have water-resistant and dust-resistant bodies, while the display, 4.7 inches for the iPhone 7 and 5.5 inches for the iPhone 7 Plus, is brighter, and guarantees a high level of visibility, thanks to the screen-brightness adjustment. Don't let your iPhone get scratched or damaged; create your custom iPhone 7 cases, choosing the images you prefer yourself.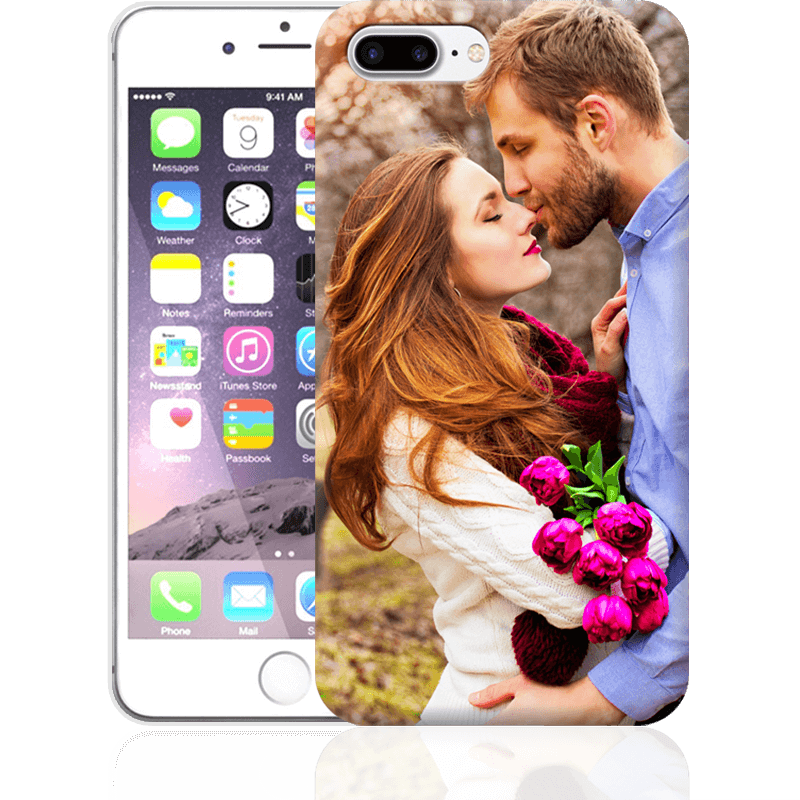 IPHONE 5C, IPHONE 5S AND IPHONE 5
The iPhone 5 is a less recent Apple smartphone, but one which is just as functional, and which lacks nothing. Both advanced models, the iPhone 5S and the iPhone 5C, have the advanced iOS 10; while only the iPhone 5S offers a 64 GB memory. All three models have an 8-megapixel external camera which lets you take pictures with a resolution of 3264 x 2448 pixels, and record videos in full HD. Make iPhone 5 custom cases online with our website: you can also make custom iPhone 5S cases!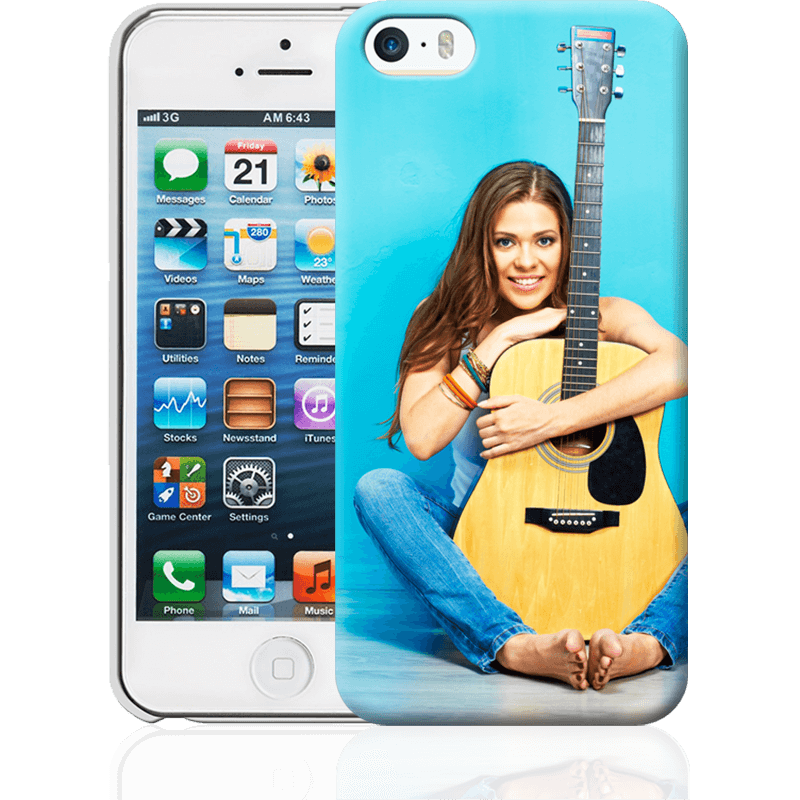 IPHONE 6S AND IPHONE 6S PLUS
The iPhone 6S and iPhone 6S Plus offer a lot of features: they have a 4.7 or 5.5-inch screen high resolution 1334 x 750-pixel screen and an LTE 4G module, which allows for excellent data transmission and internet navigation. Both have a 12-megapixel camera which lets you take pictures with a resolution of 4608 x 2592 pixels and record videos in 4K at a resolution of 3840 x 2160 pixels. Make custom iPhone 6S cases with Personalizzalo!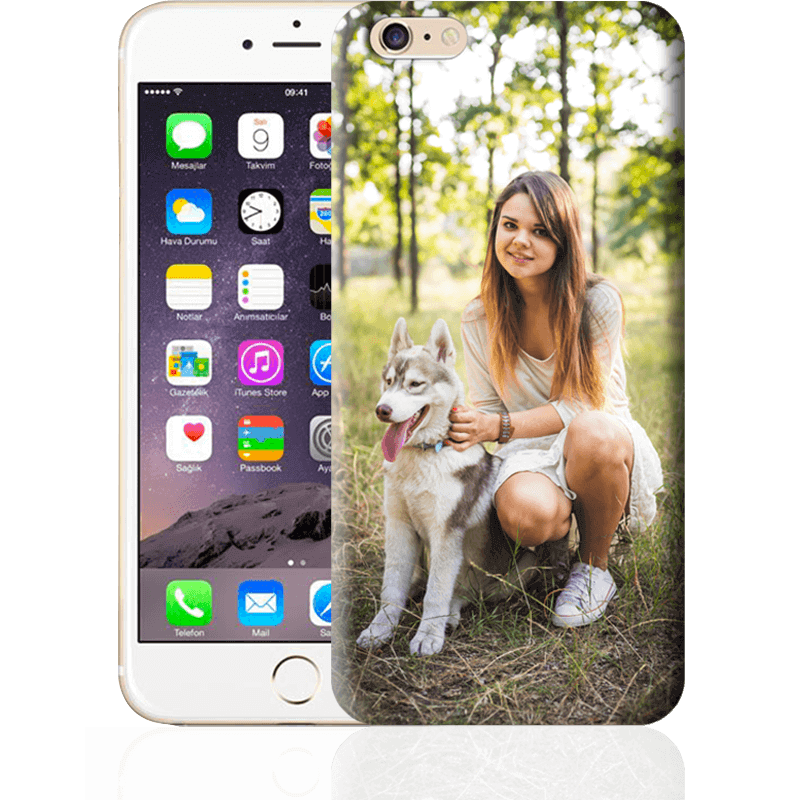 IPHONE 4S AND IPHONE 4
These models have features which are more or less similar to those present on more recent iPhones: they are an excellent smartphone for those looking for a basic model. Obviously, the differences between these and the new models, such as the iPhone 8, are explained by the year of production (2010/2011) and the leaps forward in technology over the last few years. Are you wondering if you can also make custom iPhone 4 cases, custom iPhone 4S cases or custom iPhone 5 cases? Or cases for other less recent models? Check our catalogue and discover the many models we have available!