Create your custom Xiaomi MI 9 case.

Are you looking for a new case but want something different which describes your unique and original personality? You've come to the right place!
Creating custom Xiaomi MI 9 cases is really easy
with our new online configurator! Choose one or more images to upload from your computer or smartphone, you can position it and resize it as you want with the configurator, seeing the print results in real-time! Then you can apply filters, add text and change the background colour to create the case you really want. And if you are short of ideas, don't worry, choose an image from our
catalogue of artists
!
When you are satisfied with the final result, complete the order for your custom Xiaomi MI 9 case:
we will send it to your address
, or to whoever you want,
in 72 hours
! What are you waiting for? Start creating your custom Xiaomi MI 9 case straight away!
HOW ARE OUR CUSTOM XIAOMI MI 9 CASES MADE?
Watch the video and discover the quality of our products
SOFT XIAOMI MI 9 CASE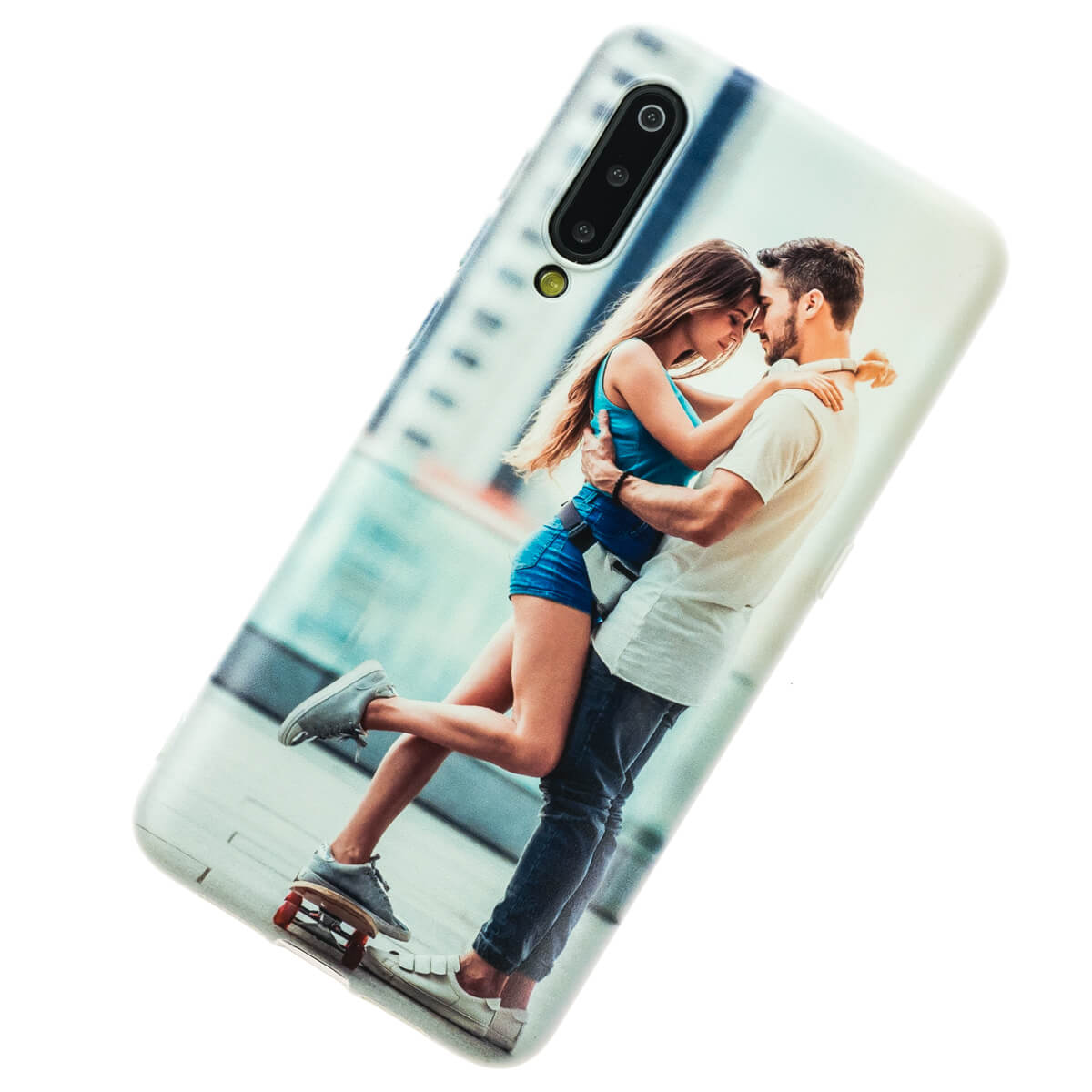 PROTECTIVE
Personalizzalo's silicone case for Xiaomi MI 9 is an excellent combination of style and protection. Supplied with a slim border which surrounds the entire edge of the smartphone, it reduces the risk of scratches by 90%, keeping your telephone looking sleek and elegant.
RESISTANT
The special printing process that we use to customise the Xiaomi MI 9 TPU case guarantees excellent rendering of colour and extremely high photographic quality, even after intense use.
SURPRISING
The surprising grip covering will render your case even safer! The custom Xiaomi MI 9 case is designed to reduce the risk of the phone being dropped by 90%! And that's not all. Xiaomi custom cases are supplied with convenient holes for the camera and connections which will let you use your telephone without any problems.
Xiaomi MI 9 case, an original gift idea
Has the time come to buy presents but, as usual, you end up giving the same old things? Would you like to finally amaze your loved one with an original idea? Create a custom case! All you need to do is find your favourite photograph and you're done! You can even add a dedication, change the background colour of the case or add different images to create a collage. Let Personalizzalo inspire you and create the gift of your dreams!
As well as custom Xiaomi MI 9 case
With Personalizzalo you can create lots of other custom cases for Xiaomi and other brands. Open our generator and look for the case suitable for your smartphone, tablet or MacBook. But that's not all, discover the new section of custom clothing, where you can find lots of models of T-shirts and sweatshirts for men, women and children, all completely customisable!