Create your custom Xiaomi Note 8 case.
From now on,
creating a customised Redmi Note 8 case
will be child's play. Thanks to Personalizzalo, you can create the case you have always wanted with just a few clicks, and have it
delivered right to your home
. Just follow these simple steps:
Choose "create case" from our main menu and select the brand Xiaomi.
Browse the list of models and choose the model Redmi Note 8.
Choose the type of case you prefer.
Upload a photo directly from your smartphone or PC or choose a design by our artists.
Try our configurator! You can position and modify the image as you like.
Just wait for 72 hours, you will receive the Redmi note 8 or 8t case at home.
HOW ARE OUR CUSTOMIZED XIAOMI REDMI NOTE 8 AND 8T CASES MADE?
watch the videos and discover our quality products
SOFT REDMI NOTE 8 AND 8T CASE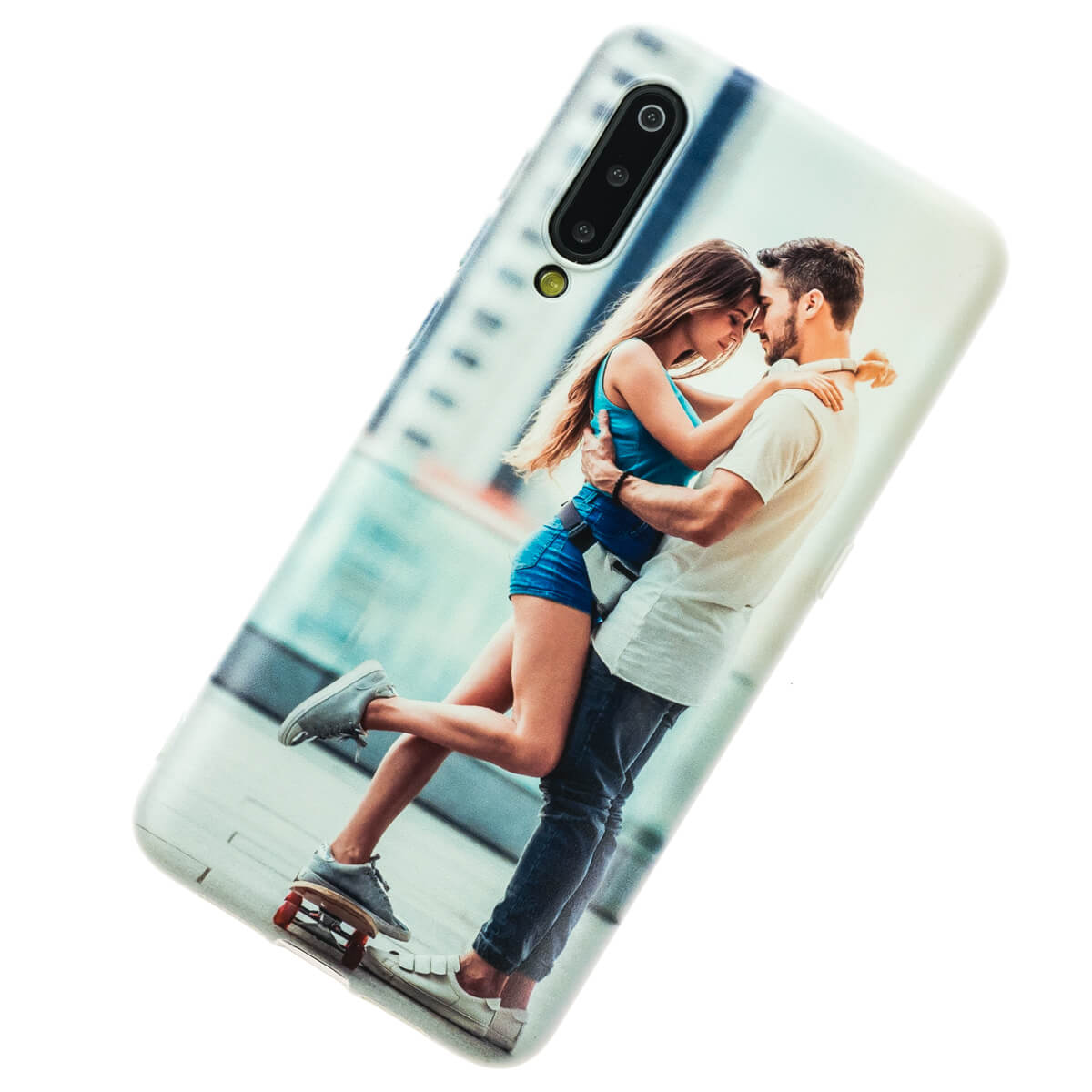 PROTECTIVE
This case for the Redmi Note 8 and 8t is made entirely in TPU silicone and is the perfect combination of aesthetics and protection. It is elegant, colourful and above all covers right up to the edges of your smartphone, reducing the risk of scratches by up to 90%.
RESISTANT
The customised Redmi Note 8t soft case is not forever... but almost! The print process we use to print your image, as well as offering avant-garde colour-rendering and photographic quality, also guarantees sharp images that last for a long time, even after intense and wearing use!
SURPRISING
Most damage caused to mobile phones is due to knocks and drops. This case has a special grip that will drastically reduce the risk that the smartphone slips out of your hand! But that's not all. The sides of the Redmi Note 8 and 8t case have holes that allow problem-free access to the buttons, guaranteeing you the utmost practicality.
Custom Redmi Note 8 and 8T case: a fantastic gift idea.
Every time you have to give a gift it's always the same story, not enough ideas or time. Fortunately there's Personalizzalo! Giving a customised Redmi Note 8 case as a gift is a guaranteed success: you can decorate it with a themed image of the recipient or your partner and enrich it with good wishes or create a collage of special memories. What are you waiting for? Let your imagination run wild, create your gift case and receive it at home in 72 hours!
REDMI NOTE 8 AND 8T CASES AND MUCH MORE
The Personalizzalo configurator is an avant-garde and versatile tool. In fact as well as Redmi Note 8 customised cases, you can also create original cases for lots of types of smartphone, for MacBooks and for iPads. But that's not all. Our products also include MINI-MEs and all the items of clothing in the customised clothing section!