Create your custom OnePlus cases!
With the simple and intuitive Personalizzalo configurator,
you can finally create all the customised OnePlus cases
you have always wanted! Making an original and amazing case is child's play, just follow these simple steps:
Click on CREATE CASE and look for the OnePlus brand.
Choose the model you want to create a customised case for.
Choose the case you prefer from those available.
Upload a photograph from your computer or smartphone or choose a design by the Personalizzalo artists.
Position the image as you prefer and choose whether to add coloured backgrounds or text.
Order your customised case and it will be delivered in 72 hours!
HOW ARE OUR CUSTOMIZED ONEPLUS CASES MADE?
watch the videos and discover our quality products
SOFT ONEPLUS CASE
PROTECTIVE
The classic customised OnePlus soft case is flexible and light, as well as offering incredible protection. It has a raised border of 1 mm that protects the screen from scratches, and the entire case, made of TPU silicone and easy to apply, is covered with a special grip coating that reduces the risk of the phone being dropped by 90%.
RESISTANT
Practical and functional, but above all resistant. The OnePlus soft case is perfect for our printing process, which maintains the same levels of brightness and definition over time.
SURPRISING
A case suited to everyday use. The OnePlus soft case is very slim, making it extremely flexible and easy to handle. The brightness of the colours and the excellent definition of the high-resolution printing process will not disappoint you!
RIGID GLOSSY ONEPLUS CASE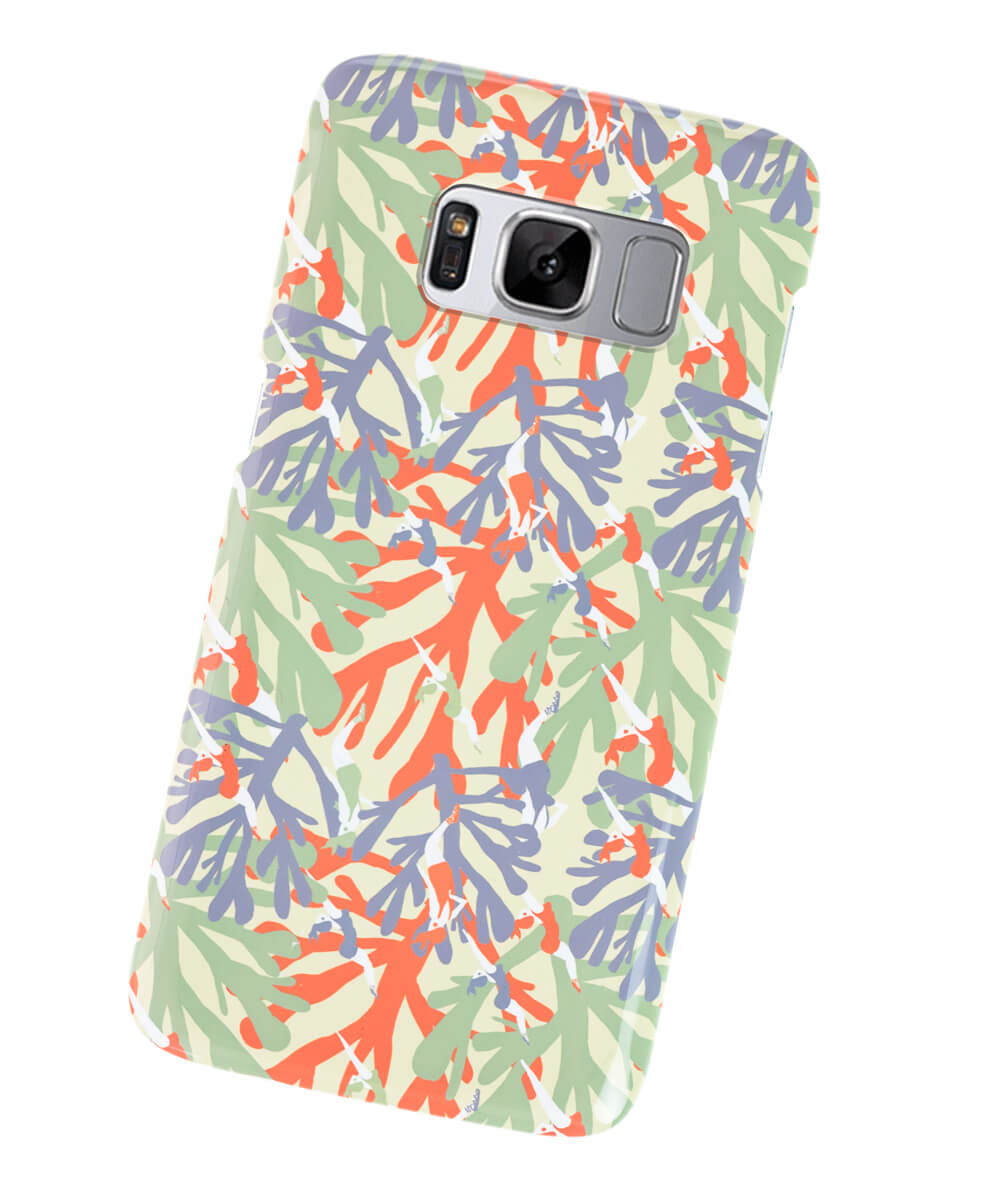 SHINY
The rigid glossy case for OnePlus guarantees an optical effect that is sure to make an impact. Thanks to the quality of the high-definition printing process, colours are exceptionally bright and glossy!
THREE-DIMENSIONAL
The bright and high-resolution printing of the chosen image also extends to the sides, covering the entire visible surface of the case.
SAFE
The rigid glossy case for OnePlus has a stiff border that also protects the vulnerable sides of the smartphone, reducing the risk of breakages by 80%.
RIGID MATTE ONEPLUS CASE
SILKY
A rigid case with a matte surface, delicate and silky in look and feel. Pleasant to hold, the rigid matte OnePlus case is also attractive, thanks to the exceptional print quality, which exalts intense colours and enhances pastel shades.
THREE-DIMENSIONAL
The high-resolution printing even extends to the sides of the customised rigid matte OnePlus case, covering the entire visible surface.
PROTECTIVE
Refined and protective, the customised OnePlus rigid case also surrounds the sides of your smartphone, protecting the edges and the buttons.
WALLET ONEPLUS CASE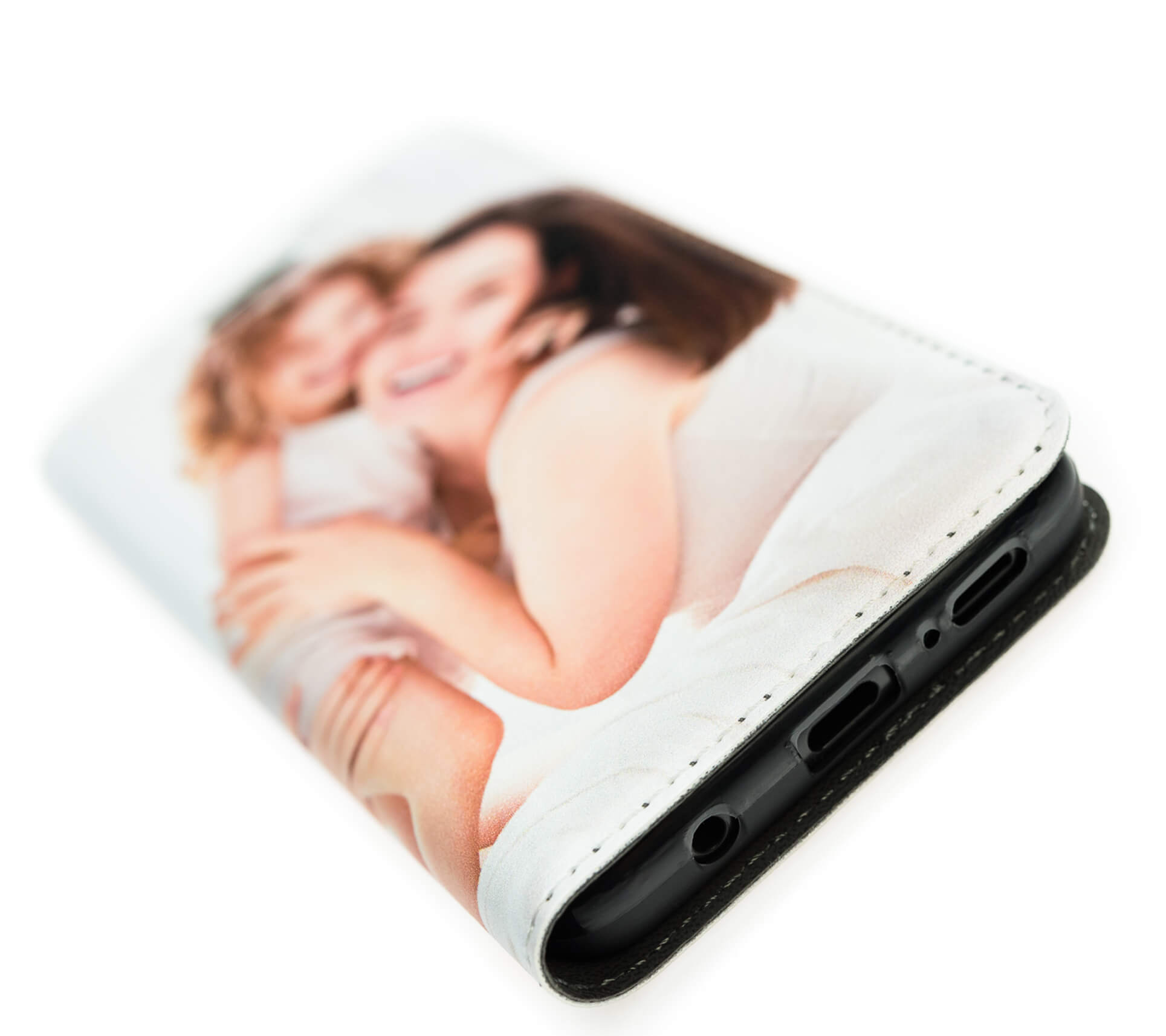 CONVENIENCE
The customised OnePlus case offers excellent protection for your smartphone and is also extremely practical and versatile. Inside, it has a practical card holder, and thanks to the folds on the cover, can be used as a stand to keep the phone in a raised position, for watching videos in comfort.
HIGHLY PROTECTIVE
The OnePlus book-style case is an original and very effective product. This cover includes an internal case in TPU that holds the smartphone, while external protection is provided by an eco-leather surrounding which guarantees 95% resistance in the event of it being dropped.
ELEGANT
You can customise your OnePlus book-style case thanks to our printing techniques. The images that you apply to the case will be bright an in high definition, perfect for enhancing the elegant cover in eco-leather with external stitching.
ONEPLUS 9
The new top-of-the-range OnePlus is destined to compete with the best smartphones on the international market. Protect it with a resistant and reliable custom OnePlus 9 case, and if you choose one of your photos, you will always have a special memory to hand!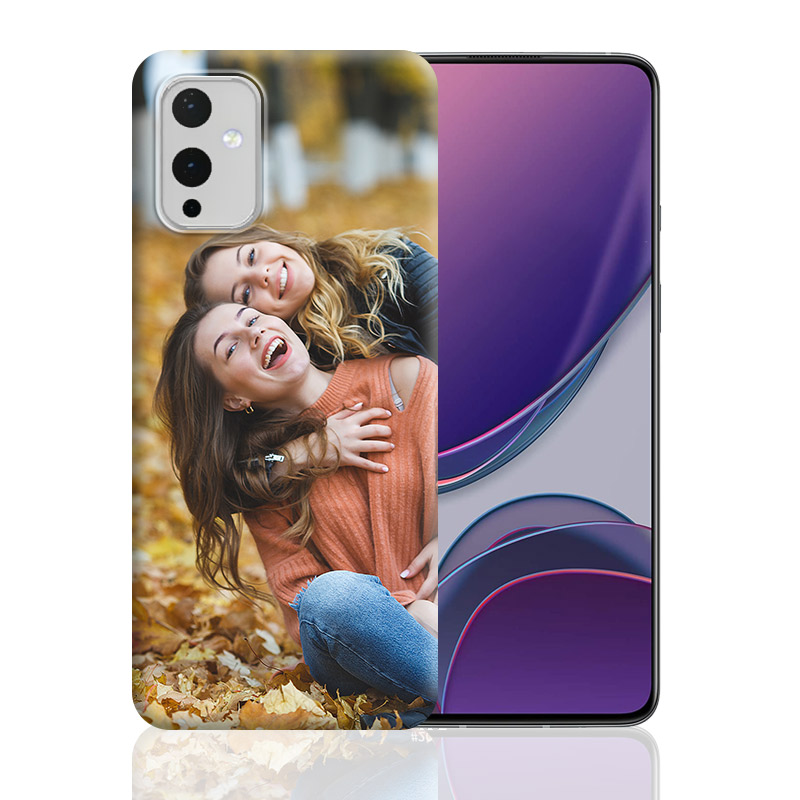 ONEPLUS 8 PRO
The OnePlus 8 Pro is the more powerful version, offering more advanced technology that the OnePlus 8. This device relies on a top-quality hardware system, and has 4 stabilised cameras. Protect your treasure and render it unique, create your custom OnePlus 8 Pro case!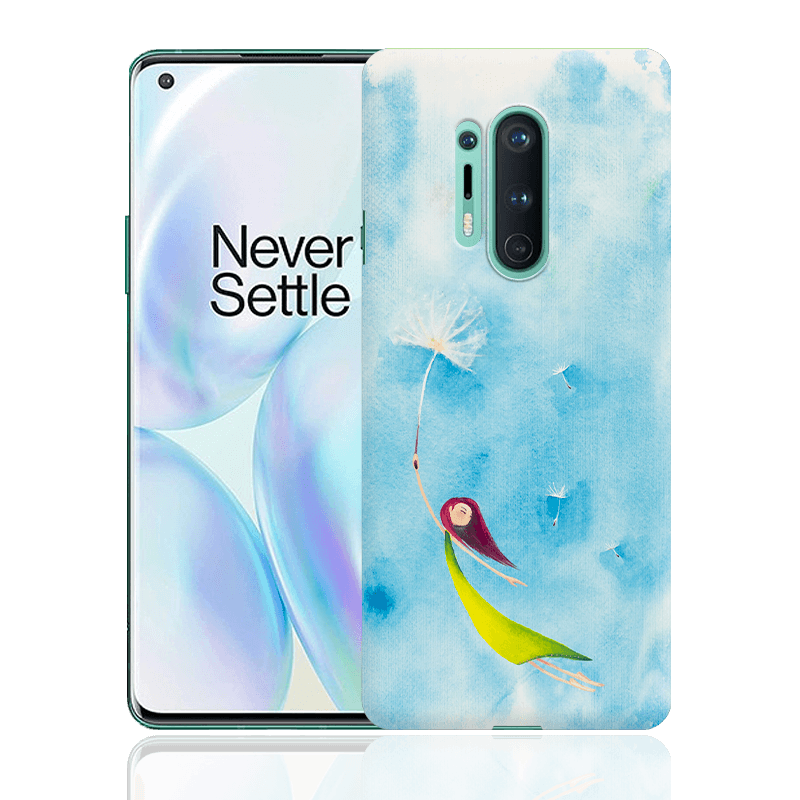 ONEPLUS 7T AND 7TPRO
Large, with a powerful processor, a quality camera and particularly good-quality hardware overall. The difference between these devices and those that preceded them is the more fragile but more elegant rear panel. Protect it with a custom OnePlus 7t and OnePlus 7t Pro case!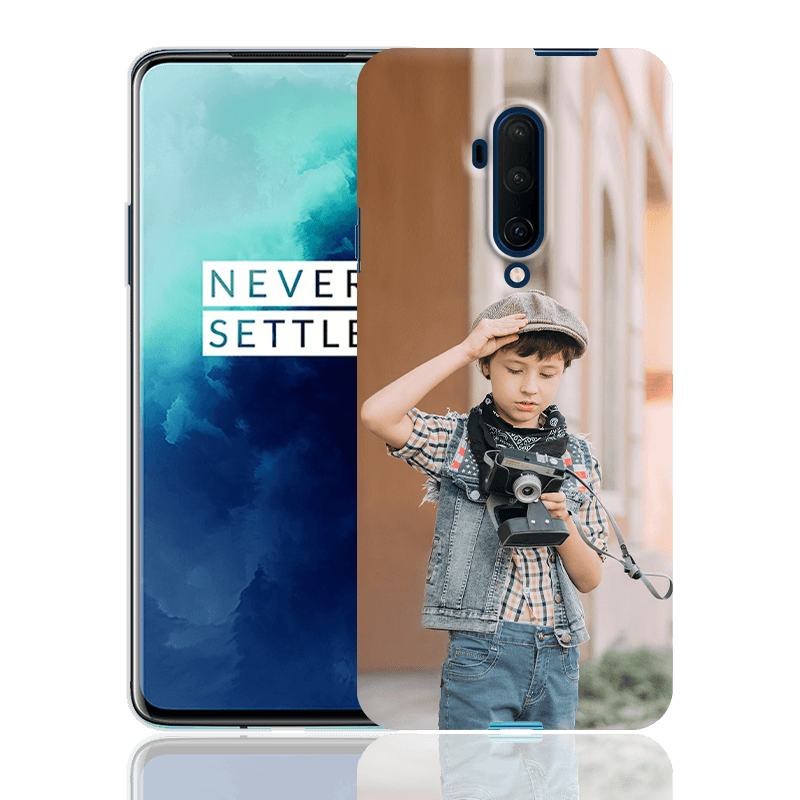 ONE PLUS 7
Launched simultaneously, the OnePlus 7 and the OnePlus 7 Pro are two versions of the same smartphone; one standard and the other offering higher performance. These devices both rely on excellent quality hardware, first and foremost the processor. The power is reflected in the notable size of these smartphones, which are ideal for watching your favourite videos. Protect your device with a custom OnePlus 7 and OnePlus 7 Pro case, letting you rest it on a surface and watch videos without the risk of getting it scratched!
ONEPLUS 6
The OnePlus 6 was launched on the market in 2018 and is much appreciated by its users. It is a very respectable smartphone. The first in its series with an upper notch, it offers rapid recharging and has a camera with optical stabilisation. If one wanted to really try and find fault with this smartphone, it could be said that the glass and ceramic body is not exactly slip-proof; an excellent reason to protect this mobile phone with a custom OnePlus 6 case.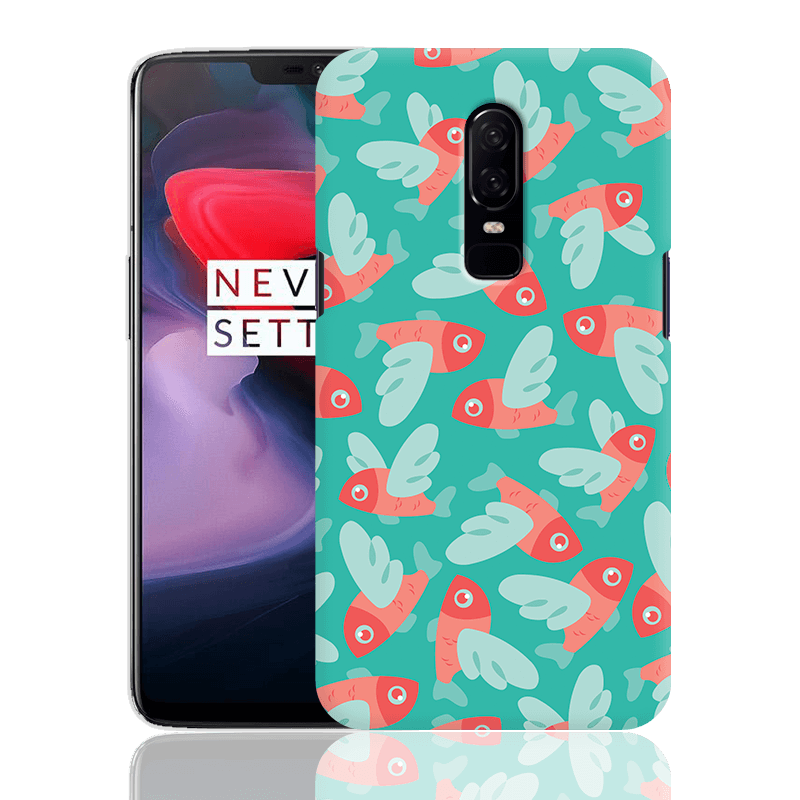 ONEPLUS NORD
Launched in 2020, the Nord represents an important moment in the history of the OnePlus brand. The OnePlus Nord is aimed at a wide range of users, with its attractive and resistant plastic body and very reliable camera and hardware. Don't take the risk, protect your device with a custom OnePlus Nord case!
ONEPLUS ALL AVAILABLE MODELS
The new Chinese manufacturer has made its name thanks to a strategic decision that has characterised its entire production: to dedicate particular attention to hardware. Do you have a OnePlus smartphone? Protect it and set it apart from all the others by uploading one of your photos and creating your custom OnePlus case!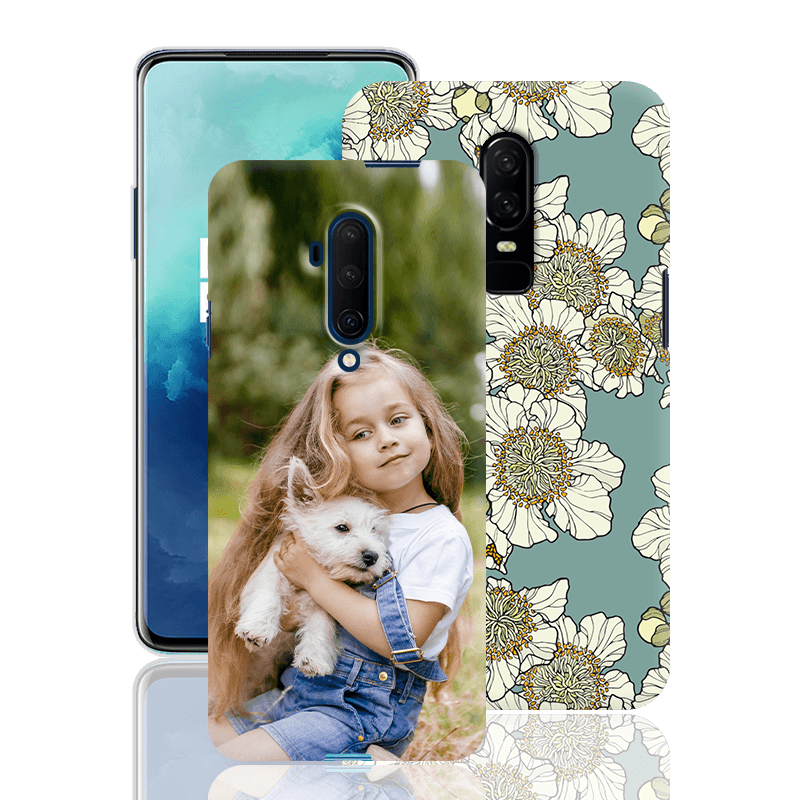 Customize OnePlus cases for a fantastic gift idea.
How often have you found yourself at the last minute without time or ideas to get an original gift that's sure to make an impact? If this sounds familiar, then customised cases are just what you are looking for! Thanks to our configurator, you can create lots of customised cases with your photos, or with a design chosen from our gallery. All it takes are a few clicks to create a perfect gift for any occasion: birthdays, graduation parties, anniversaries. Click on
CREATE
and start inventing the case you have always been looking for straight away. It only takes a few minutes!
As well as custom OnePlus case
On Personalizzalo, you can find more than just OnePlus cases, with covers for other brands and more than 700 models of smartphone, from LG and iPhone to Huawei and Samsung. Thanks to our printing technique, you can customise lots of other items, like MacBook cases, shopping bags, MINI ME and clothes for men, women and children. What are you waiting for, let your imagination run wild!
BECOME A RETAILER
We know how important it is to protect your device: this is why we want to offer our customers only high-quality products, made with the care and attention of a truly all-Italian item. The materials chosen for the cases, and the inks which we use for printing, guarantee excellent results and a long-lasting product. We also offer a service for the handling of the order and shipping of the goods which guarantees worldwide delivery within 72 hours. 

If you are a sector professional or a retailer, and you are interested in offering a mobile phone case or accessory customization service in your store,
CONTACT US
by using the dedicated form, entering all the necessary information. Our staff will contact you as soon as possible to give you all the necessary information.
You can also create the ONEPLUS brand:
OnePlus 10 case | OnePlus 10 Pro case | Nord 2 5G case | OnePlus 9 Pro case | OnePlus 9 case | OnePlus Nord N100 case | OnePlus 8T case | OnePlus 6T case | OnePlus 8 case | OnePlus Nord case | OnePlus 8 Pro case| OnePlus 7t pro case | OnePlus 7 case | OnePlus 7 pro case | OnePlus 6 case | OnePlus 5t case | OnePlus 5 case | OnePlus 3 case | OnePlus 3t case | OnePlus 2 case | OnePlus X case | OnePlus One case