Customised Galaxy Note 20 Cover
Your creativity is ready to explode: get ready to create the custom cover for Galaxy Note 20 that you've always desired. With Personalizzalo's configurator, you can indulge in creating various custom covers for Galaxy Note 20, and you have the ability to modify and decorate them as you wish. All it takes is a little bit of creativity to create a custom cover: choose the model and layout that excite you the most, add your favorite photos, text, or images, and personalize the background by coloring it as you wish. Don't wait any longer! Choose our configurator to create the most original and unique cover there is. Unleash your imagination and surprise everyone with your unique style!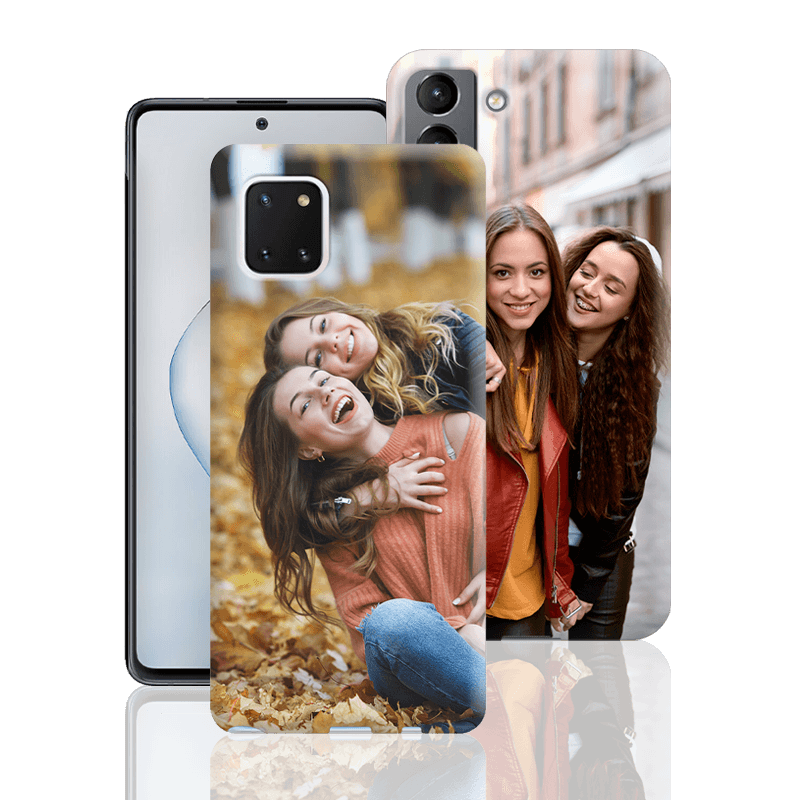 Gift Ideas? Customised Samsung Galaxy Note 20 cases!
If you are looking for a gift idea for a friend's birthday or any other occasion, you are in the right place! If you want to give an original and personalized gift, a customized cover is perfect for any occasion, from birthdays to name days! Giving a personalized cover for Galaxy Note 20 is a winning idea, because it protects your device with style and at the same time customizes its look. If you want to give an original and romantic gift, choose a personalised cover with a photo of you: your partner will be speechless!