Customised vivo V23 5G Cover
Choose the perfect colors and design to create the most original and one-of-a-kind personalized cover for your vivo V23 5G! Explore your creative side and make a myriad of personalized covers for your vivo V23 5G, thanks to Personalizzalo and its unlimited design options. Choose your favourite cover model from the available options and create a unique and original design by adding customised details such as lettering, images or graphics. Personalizzalo cares about the quality of your personalized covers, using only premium and durable materials over time.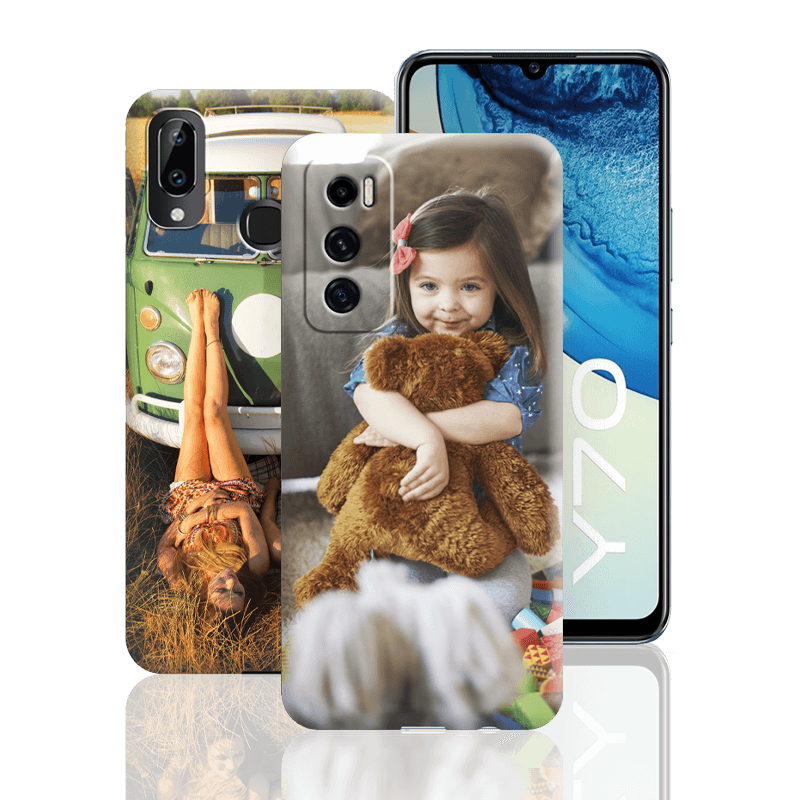 Gift Ideas? Customised vivo V23 5G cases!
If you're looking for a gift that will amaze, the solution is a personalized cover for vivo V23 5G, created specifically for him/her, and it will be one-of-a-kind! Personalized covers are the perfect gift idea for those who love standing out from the crowd in a unique and original way. The moment you've been waiting for is approaching, and you don't know what to gift? Give your loved ones a personalized cover for vivo V23 5G. Want to surprise your friends or family with an original and personalized gift? Create a phone cover with a photo or a written dedication!