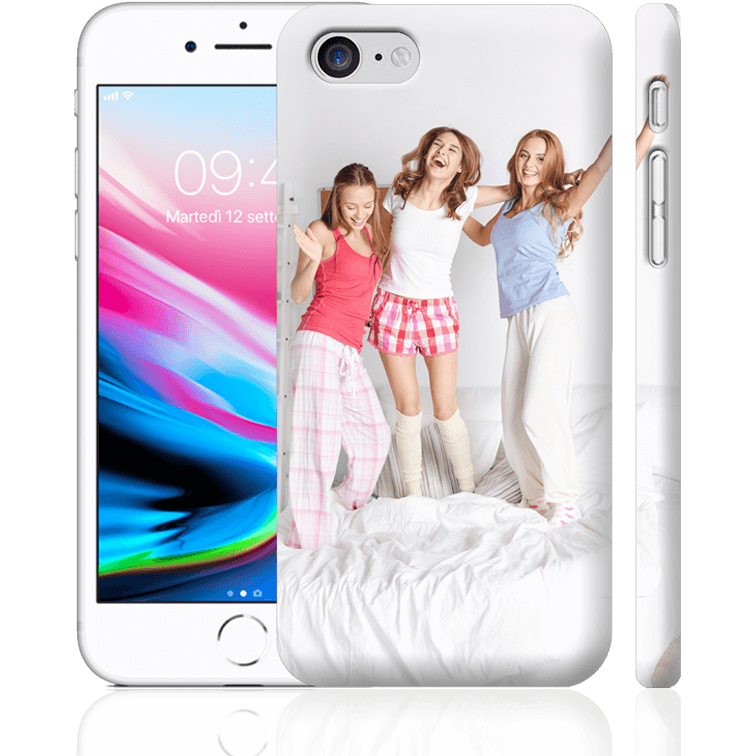 Customized photo phone case: Hard-Shell Matte Case

New customized photo phone case is now available on Personalizzalo.it! Ultra-slim and lightweight hard-shell matte smartphone case is now all yours to customize! The innovative printing technique will ensure that the colours of your image are brilliant, intense and long lasting.


Our new customized photo phone case is smooth and silky to the touch and the printing covers the entire surface of your hard-shell matte case, including its sides. Indispensable to protect your smartphone from drops, bumps and scratches, the hard-shell matte case will fit snugly your device, leaving the side buttons, as well as the aux and charger inputs perfectly accessible. Ultra-thin and lightweight, this hard-shell matte case will effectively protect your smartphone without compromising its design.
Customized Hard-Shell Matte Cases:
details make difference
Creating your customized photo phone case is very simple. All you have to do is to follow these simple steps of our on-line application:
Choose the brand and the model of your smartphone
Select the type of the case you want to customize, in this case, it is Hard-Shell Matte
Upload the photo you prefer from your computer, or browse our Art Gallery to find the graphic that best suits your taste
Now it's time to give some shape to your case! Move, rotate and adjust your image as you like on the template, choose a background or add some text
Your customized photo phone case is now ready to be delivered to you!
What are you waiting for? Start now and create a fantastic customized photo phone case!
Customized Photo cases: an original gift idea!
Our customized photo phone case is also a great gift idea, suitable for any occasion: birthdays, anniversaries, graduation parties… a custom-made smartphone case will surprise everyone with its original and inimitable design! The hard-shell matte cases are available for many smartphone models: iPhone 6S iPhone 6 iPhone SE iPhone 5S iPhone 5 Samsung Galaxy S7 Edge Samsung Galaxy S7 Samsung Galaxy S6 Edge Samsung Galaxy S6